Dear readers, on April 4, 2020 the collab of Isle Skateboards x Nike SB Blazer Mid 'Patch' will be dropped and you can get the sneaker for €110! But hold on who is 'Isle Skateboards'? You've never heard of it? - To be honest with you guys: I didn't know about the British skate company before. If you want to skip the history lesson and cop the shoe - just have a look at the button below!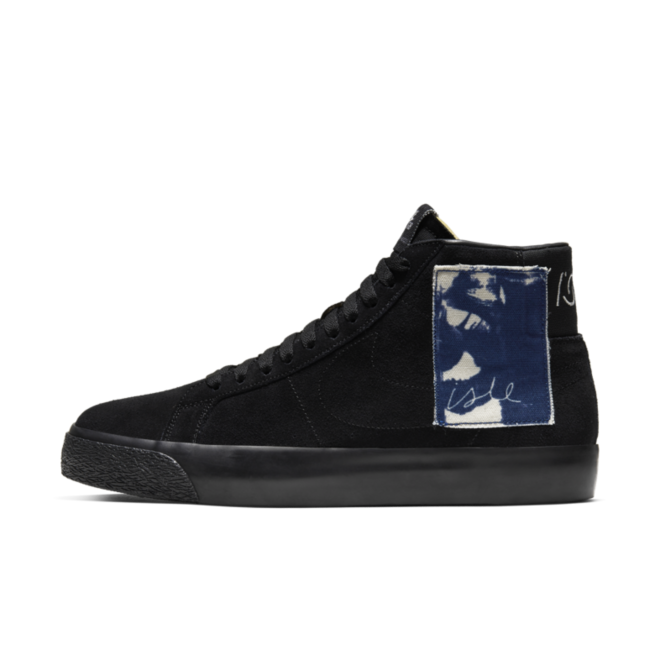 Background check before the skate
Although there is not much information about the British company, I summarized the important points for you! Skater duo Paul Shier and Nick Jensen have parted ways with Blueprint Skateboards in 2012 as the company was taken over by Faze 7 and Jo Burlo. For both of them things didn't work out as it should. Therefore they established 'Isle Skateboards' in 2013. To be honest, they made the right decision! Why? Have a look at the video below!
And what do you think about it? Did you also had some flashbacks because of the old-school look? What about the beginning and the end of the video? Yes, for a skate video this is probably extremely weird, but that's how they differ from other British companies! Almost too aesthetic, but check out their Instagram account! You can find the link below in the Instagram Post!
The decks of the 'Isle Skateboards' look like they belong in a museum and not on a skateboard! And by the way, Nick Jensen, skater and CEO of Isle, is sponsored by Nike SB since 2016. So this collab was kinda planned to promote the skate culture.
Before the Kickflip …
Before you do a kickflip or whatever trick you want to do in the Nike SB Blazer, read this! The Isle Skateboards x Nike collab takes place on the Nike SB Blazer Mid silhouette! The shoe has a simple triple black colorway and a suede upper. The swoosh was not spared by the color, only the seam of the swoosh remains. What stands out most is the tie-dye wash fabric on the sides of the shoe. The 'Isle' calligraphy or the initials of the company, are on the fabric and on the back of the shoe. Are you ready to shred your Isle Skateboards x Nike SB Blazer Mid 'Patch'?
PS: To shred describes a way of skating and to nail everything first try like a pro - doesn't come from 'shredding'