Nike Air Max are famous and extremely popular all over the world. Even though the kicks in the range with the visible Air Units were first developed as sports shoes, today you see them almost exclusively on the street. Nike responded to this social phenomenon with the Air Max 270, the brand's first shoe to feature a lifestyle air unit. Let's take a closer look at the model and ultimately clarify whether the sneaker is worn on the street or for sports.
Basic knowledge about the AM270
There were sneakers from the Swoosh brand explicitly designed for lifestyle before the Nike Air Max 270. Starting with the Air Safari from 1987, but all predecessors had Air units, which in turn were originally developed for running performance. Accordingly, the AM 270 is the first to be 100% designed for lifestyle. It was developed in 2018 with the same stringency for sporty performance, but with a focus on the demands of everyday life.
The Air Max 93 and Air Max 180 inspired this silhouette, which was designed by Nike's Senior Creative Director Dylan Raasch. The name '270' comes from an old nickname coined by Nike designers. The 270 was an internal epithet, i.e. an adjective or participle used as an attribute, for the Air Max 93, because it referred to the 270 degrees of visibility of the Air unit.
In addition, the AM 270 boasts the largest Max Air heel unit, as it is 32mm high. This means that the kicks also offer the largest heel volume displacement for maximum air cushion comfort.
The Nike Air Max 270
The upper of the shoe is made of a multi-layered mesh upper that guarantees a perfect fit. The mini Swoosh perfectly balances the eye-catching and large air window. You'll feel like you're walking on air, while the dual-density foam sole provides the comfort you need.
The introduction of visible air units has revolutionised the sneaker world. Tinker Hatfield is largely responsible for this. Although the Nike Air Max 270 was developed for the street, it can also be used for sports, as it fulfils all the performance requirements of the Swoosh brand.
In the meantime, there are already a few special editions and variations. Travis Scott designed the colorway 'Cactus Trails' on the Nike Air Max 270 React. The difference between the React and the classic AM 270 is the 'Nike React Foam Cushioning' and other different materials on the upper. This special cushioning is so called because it reacts to every step. Overlays and leather and stitch details give the kicks an exciting look.
Top selection of Nike Air Max 270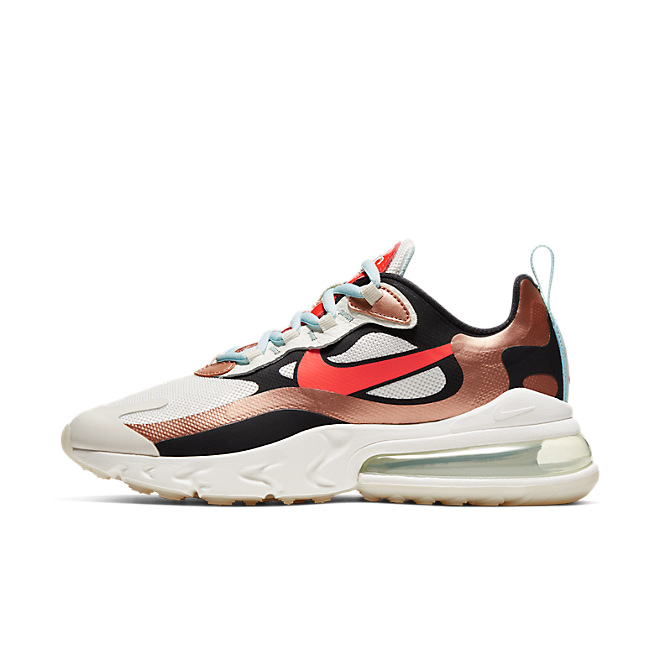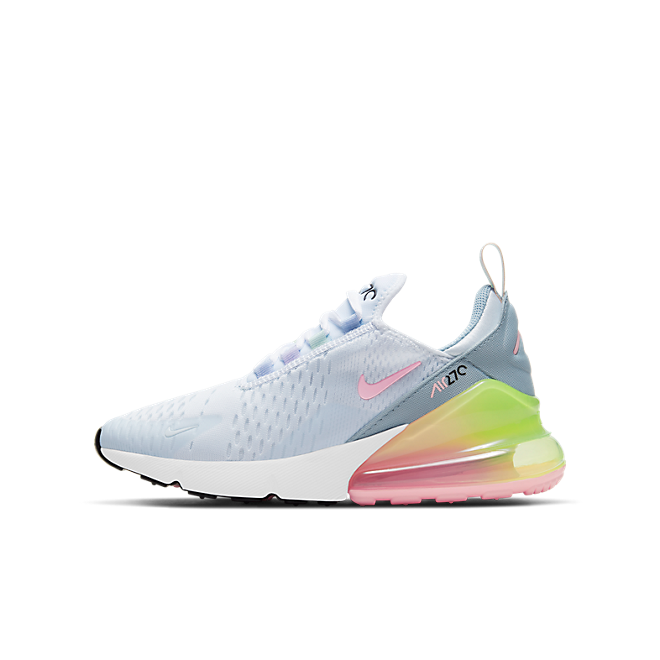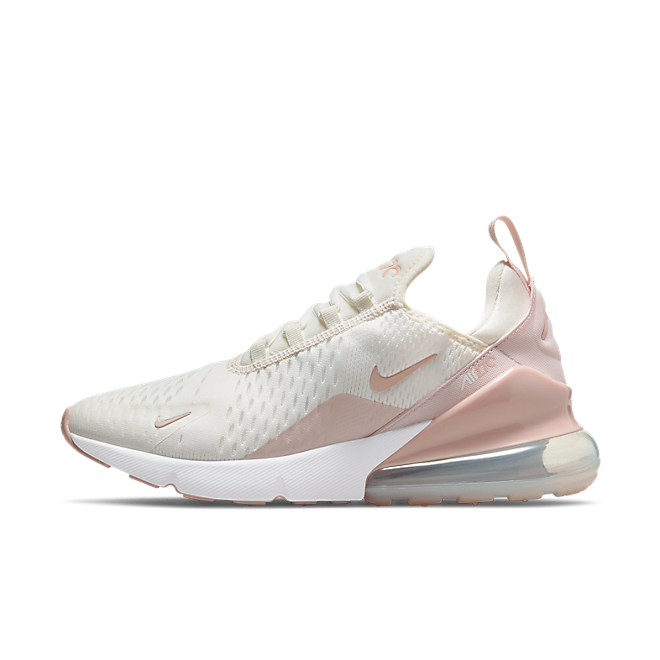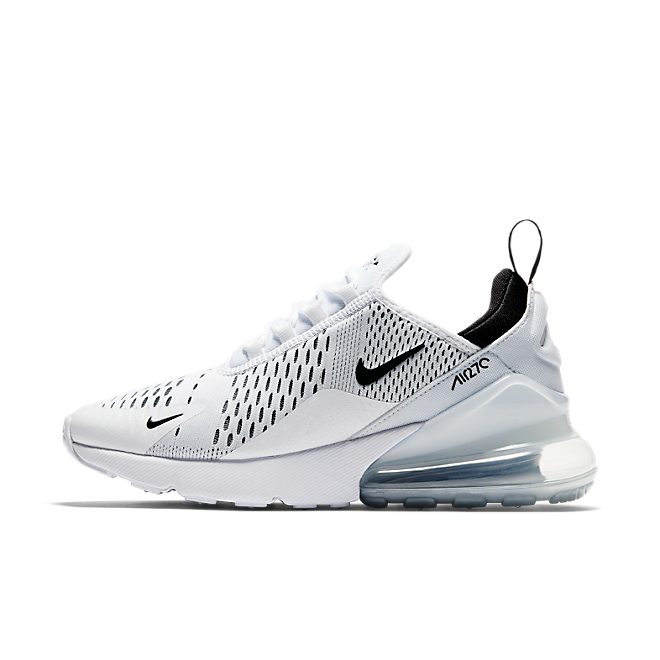 We can also look forward to another 'Evolution of Icons' sneaker this year. The colorway has already convinced us on the Nike Vapormax!