Netflix recently unveiled the first images of the popular series Lupin season three. After the success of the first and second seasons, many fans are looking forward to the sequel to Assane Diop's story, which is based on the adventures of gentlemen thief, Arsène Lupin. A release date of the next episodes is unfortunately not yet known, but we can already take a look at the Air Jordan 1 sneakers that pass by in the trailer! 
Beware! This blog contains spoilers from season one and two of Lupin as well!
Recap Lupin season one and two
Sneakers, especially hyped Air Jordan colorways play a part in the popular series Lupin. So first of all, we give a little recap of the most popular Air Jordan colorways we've seen passing in the two volumes. But what was it all about? The first 10 episodes were all about the fight between Assane Diop and Pellegrini. Assane's father was accused of a crime he did not commit.
This was a reason for Assane to take revenge, resulting in him having to increasingly fear for his life and those of his loved ones. Further on in the season, his son is kidnapped and he goes all out to put Pellegrini behind bars.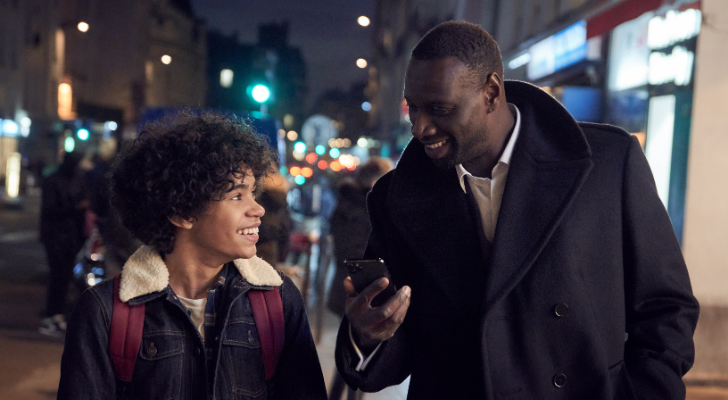 After another stunning stunt, Pellegrini is apprehended. To stay out of the hands of the police himself, he has to flee. The season ends with Pellegrini pleading guilty and Diop fleeing.
Air Jordan colorways in Lupin season 1 & 2
If you have been paying close attention, you have seen several Air Jordan colorways passing by in the series. Some of these sneakers we also expect to see again in season three.
Air Jordan 1 Mid 'Yellow Toe' | 852542-071
In parts one and two, we saw the Air Jordan 1 Mid 'Yellow Toe' for example pass by. Diop wears the sneaker in the last episode of the first season, when the family is heading to the beach. In the first episode of the second part, the Jordan is spotted again.
The 'Yellow Toe' features the well-known black, yellow and white colour blocking with, of course, the signature branding, such as the Air Jordan Wings logo.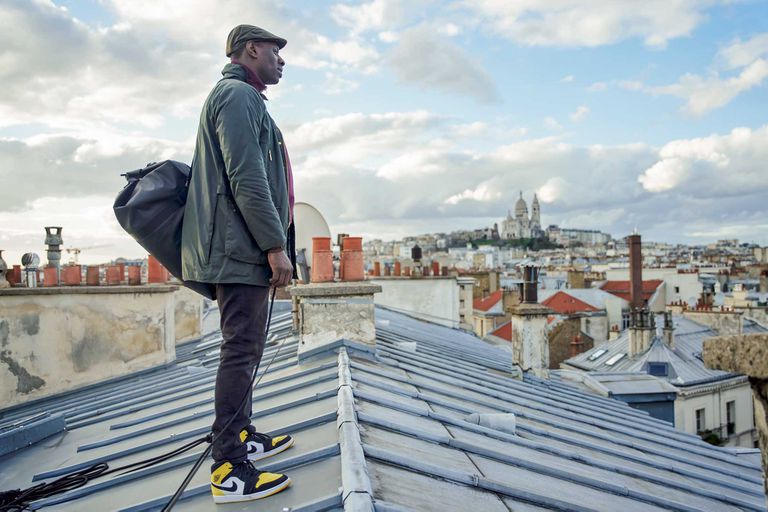 Air Jordan 1 High OG Patent 'Fearless' | CK5666-100
One sneaker that certainly stands out in the series is the Air Jordan 1 High OG Patent 'Fearless', which is seen again in season one and two. The sneaker pays homage to Michael Jordan's statement 'Limits, like fear, are often just an illusion' and was thus part of the 'Fearless' collection.
The patent leather red on the front is reminiscent of the Chicago Bulls and the blue on the back of the South Carolina Tar Heels.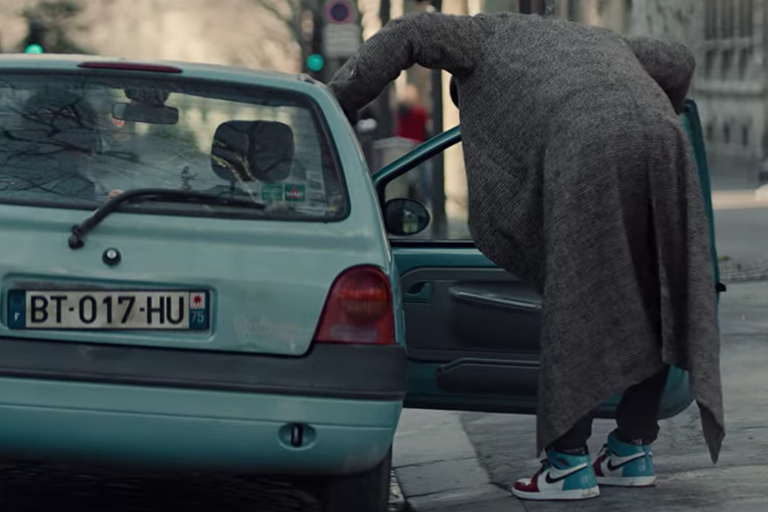 Air Jordan 1 Retro High OG Shattered Backboard 3.0 | 555088-028
Finally, the Air Jordan 1 Retro High OG Shattered Backboard 3.0, which appeared in part two, is certainly not to be missed. While Assane discusses one of his signature plans with best friend Benjamin Ferel and dog J'Accuse, he wears the black and orange sneaker that pays homage to an exhibition game in 1986.
Want to see even more? Check out this:
The Jordan 1 colorways that star in the Netflix series 'Lupin' >>
Lupin Season 2 💎 These are all the sneakers in the hit series >>
Lupin season three
What can we expect from season three? At least a lot of suspense! In the third season of Lupin, Assane will continue to flee. He keeps himself hidden from the authorities and will have to live far from his wife and son.
Netflix writes about the story of the upcoming season: 'The suffering his wife and son endure at his hands causes Assane to pull no longer. He returns to Paris with a deranged proposal: Leave France and start a new life elsewhere. But the ghosts of the past are never far away and an unexpected return turns his plans upside down'. Watch the trailer below!
Air Jordan colorways in Lupin season three
If you have watched the trailer, you will already see a number of Air Jordan colorways passing by, below we highlight them!
Air Jordan 1 Retro High 'Pollen' | 555088-701
The Air Jordan 1 Retro High 'Pollen' is not to be missed in the new trailer. The sneaker was dropped in 2021 and is reminiscent of the 'Wu Tang' Dunks that came out in 1999, this is because the pair has the same colour blocking of yellow black and white.
Air Jordan 1 Mid 'Metallic Orange' | DM3531-800
Another colorway that stands out right away is the Air Jordan 1 Mid 'Metallic Orange'. The sneaker has orange overlays with a subtle metallic sheen, which comes paired with a white, smooth leather base and an outlined Swoosh.
Air Jordan 1 Retro High COJP 'Midnight Navy' | DC1788-100
Finally, we see another colorway passing by in the trailer. This one is a bit hard to see, however, but we suspect it is the Air Jordan 1 Retro High COJP 'Midnight Navy'. The base of this Jordan is made of white leather. Over this white leather base are 'Midnight Navy' overlays. Hopefully, we will soon find out which colorway this is actually about.
Do you know? Let us know via Instagram!!
In any case, we are very much looking forward to the next part! Unfortunately, a release date has not yet been announced, so we'll have to wait and see. But that we will be seeing a lot of Air Jordan 1 colorways again, that's a fact! Curious about which new Jordan colorways will be releasing soon? Then click the button below!