As of today, I can officially count myself among the early adaptors, because the latest silhouette of the year from Converse has made its breakthrough! It all started with the Run Star Hike silhouette and was followed by a long line of colorways that steals the show from every color palette in the world. For those who don't like to wear Hi Top sneakers, Converse has now designed the Converse Run Star Hike OX and it will be released on Friday, July 10, at 10:00 am! You'll be the first ones, because Converse has announced an exclusive drop: The first 500 pairs will drop exclusively at Converse on Friday and the rest will follow internationally on July 22!
When the Run Hike silhouette came out for the first time, I fell in love right away! For me, Converse has designed the perfect combination of an oldschool Converse with today's trends and especially the sneaker trends of 2020.
If you would like to know something more about the High Top silhouette, start your research by reading Maren's blog post Converse Run Star Hike - THE sneaker trend 2020 - neon & platform ?
Converse Run Star Hike Ox
But good, it was now about something else, namely the low variant, called Converse Run Star Hike Ox. So how can I describe it better than the clever Converse employees themselves:
NEVER LOOK BACK. Available in a low top for the first time, the Run Star Hike's chunky platform and jagged rubber sole put an unexpected twist on your everyday Chucks. Details like an organic canvas build, rubber toe cap and Chuck Taylor ankle patch stay true to the original, while a molded platform, two-tone outsole and rounded heel give off futuristic vibes.

- Converse
As a loyal wearer, I can only agree. Oldschool Chuck, mixed with the trail & hike trend, platform sole, canvas, the rubberized tab and as finishing touch the star on the heel ?
Those Chuck Taylors have saved me a lot of outfits. But how do we like the low-top model now?
Have a look for yourself ?
And here once again every colorway for itself: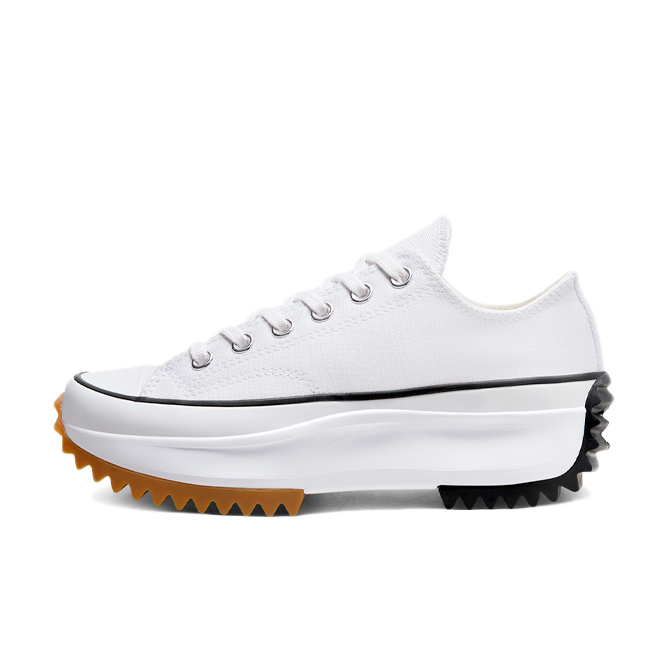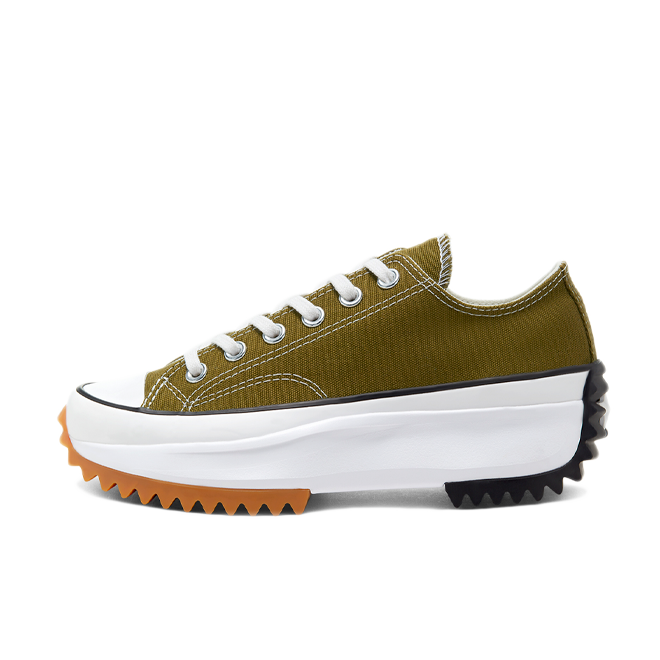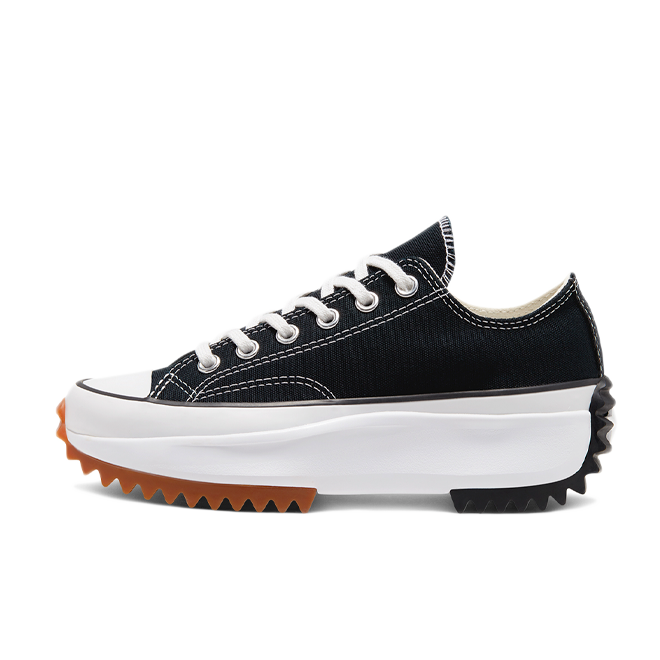 In my opinion, the OX model is absolutely worth seeing! My favorite colorway here is 'Dark Moss'. Great tone, which stands out once again and gives the sneaker a casual and edgy feeling.
Hopefully we can soon count you among our fan community and if one of you will make this model on Friday, take some pics and tagged us in this photo or use our own hashtag!
I say Ciao, see you next blog post ??‍♀️