[Update 22 September 20202] Girls! The new Air Jordan 6 WMNS 'Translucent' will finally celebrate its release on September 24th, 2020. The Jordan brand has been surprising us with some chic WMNS exclusives lately, and this style joins them. Some time ago, we already summarized the most important information about these kicks for you. You can find them below.
But if you're already sure, click on the button here to go directly to a list of all shops that will sell the new Jordans.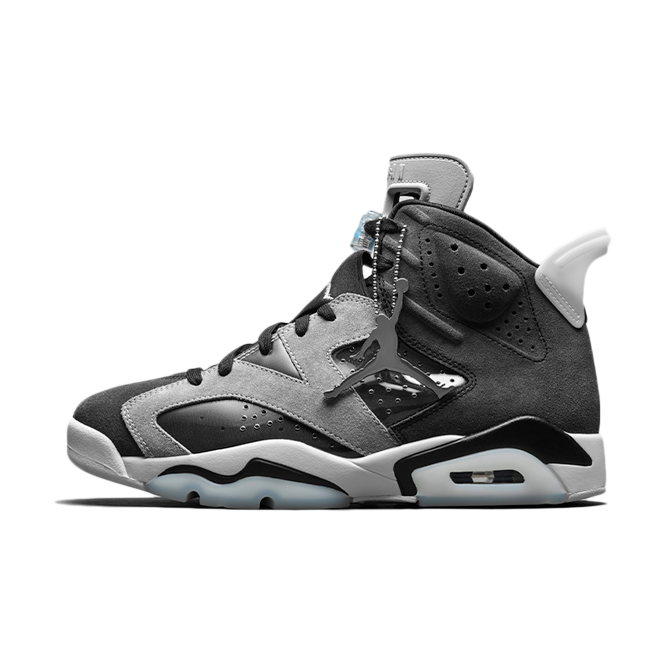 What up community!? I hope you all had a few nice hot days! Well, besides the hot weather, the Jordan Brand will bring something hot as well. They will release a Jordan for the girls among you, that has never been seen before! 😍 Let's start with the release info and a short overview about this highlight of the year. Ladies, get ready to save cash for the Air Jordan 6 WMNS 'Translucent'!
Release info
The new Air Jordan 'Translucent' is scheduled to release on September 24, 2020 at Nike and certainly at other retailers. The nice pair of basketball sneakers will cost you 190€. Stay up-to-date with our daily updated list of all retailers. Click on the pictures below to head directly there. ⬇️
Air Jordan 6 WMNS 'Translucent' - The details
So this is it, the Air Jordan 6 WMNS 'Translucent'. As I briefly mentioned above, this is a completely new colorway! No, it's not a retro-colorway that has been released in this way, just in a different color scheme. And as if that wasn't enough, we even get rarely used details on this colorway of the 6th signature-sneaker by Michael Jordan! But let's start from the beginning:
Let's start with the upper material. The sneaker got a 'Charcoal', as well as a 'Smoke Grey' color tone. The latter can be found mainly on overlays in the midfoot-area as well as on the tongue and the rest of the upper is mostly decorated with a 'Charcoal'-colored suede. The aforementioned feature, which probably gives the sneaker its name, is the transparent TPU-panel that can be found on the outside of the kickz in the midfoot area. The upper is then rounded off with a semi-transparent heel strap and a silver jumpman tag. We get a grey-black midsole and a transparent outsole to complete the look and get an extremely successful design, in my opinion! 🙏🏼
Alrighty! That's it with all the information about the Air Jordan 6 WMNS 'Translucent'. What do you think? Cop or drop?
The button below takes you to our WMNS Club. There you will find topics around the sneaker world of women, style inspirations, many current and relevant topics and cool stories of women who play a big role in the sneaker-world. ⬇️