Axel Arigato has recently joined Sneakerjagers! With this, our sneaker search engine expands its offering. The brand is known for its minimalist designs, which makes for fresh and clean looks. In addition, Axel Arigato's sneakers are handmade from Italian leather.
Are you looking for a new pair of high-quality shoes with a minimalist design? Then you will definitely be satisfied with the new offerings! Read more about the brand here!
Axel Arigato
Axel Arigato was founded in 2014 by Albin Johansson and Max Svärd, with the idea of designing a premium shoe at an accessible price. The two founders' main goal was 'to embrace the now and always look for the tomorrow'.
They questioned industrial production, which made them eager to do things differently. They dispensed with seasonal collections and standard sales channels and got directly in touch with customers.
This is how the format: 'Drop of the Week' was born. Here, Axel Arigato puts the customer at the centre of product creation and uses customer feedback to develop new styles.
The brand has since grown into a lifestyle brand, opening shops in six countries in Europe and the United Arab Emirates. They are also very active online; you can shop the brand in 134 territories worldwide. Still, they value physical presence the most.
Bringing people together
Axel Arigato not only aims to design innovative sneakers and clothing, what sets the brand apart from the rest is that they want to bring people together. They do this by organising events in the stores throughout the year. For example, pop-ups, album signings, magazine launches and music events.
Production
Most production takes place in Porto, Portugal. Some styles are produced in the Far East. A nice detail is that the factories are all family-owned, with years of know-how and craftsmanship.
Italian leather, which is of high quality, is used to produce the sneakers. In addition, the brand uses cotton and recycled polyester.
Popular models
Clean 90
The Clean 90 is the brand's most popular model, it is a timeless design with a subtle logo in gold. The sneaker has a smooth leather upper in black and comes with a cushioned footbed and arch support for maximum comfort.
Dice Lo
The Dice Lo Sneaker is a modern sneaker inspired by vintage. The upper is a combination of nubuck and Italian leather. The leather has a vintage effect, where the leather will wear off over time, giving you a worn effect.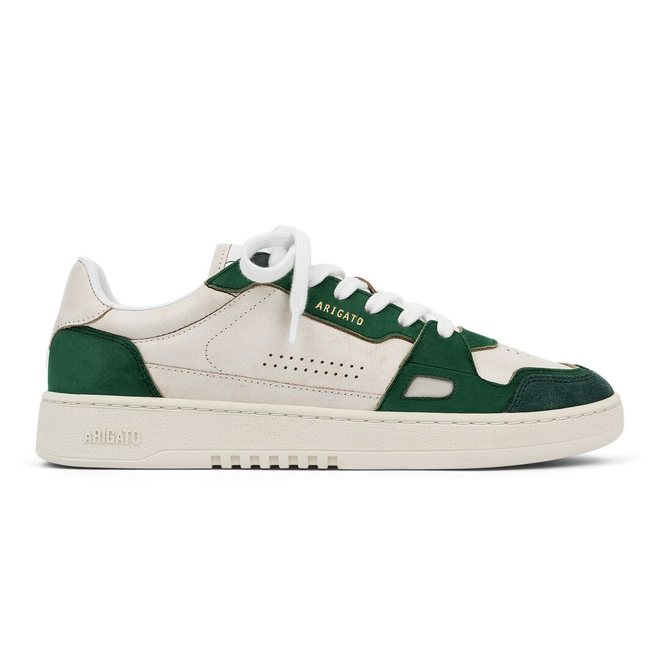 Area Lo
Inspired by vintage basketball styles, the Area Lo trainer comes in a combination of leather and recycled polyester.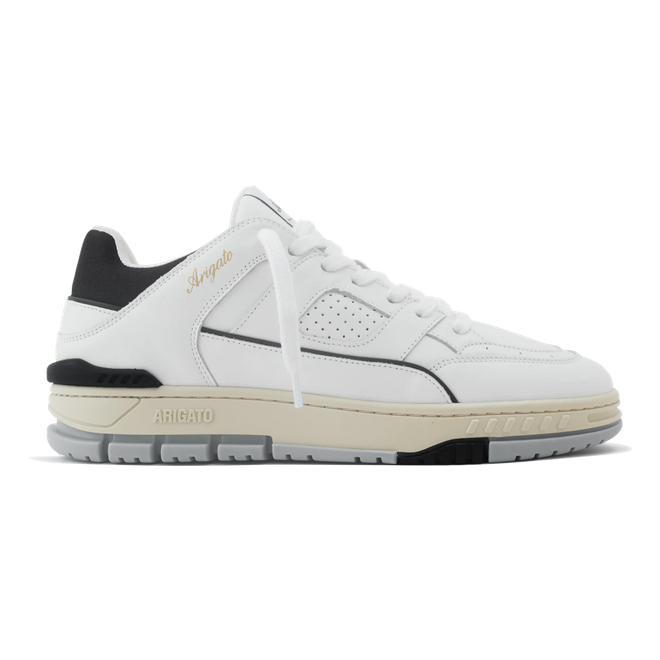 Genesis Vintage
This model comes in one of a combination of leather, suede and textile and is again all-black. This creates a sleek, monochrome finish from the laces to the soles.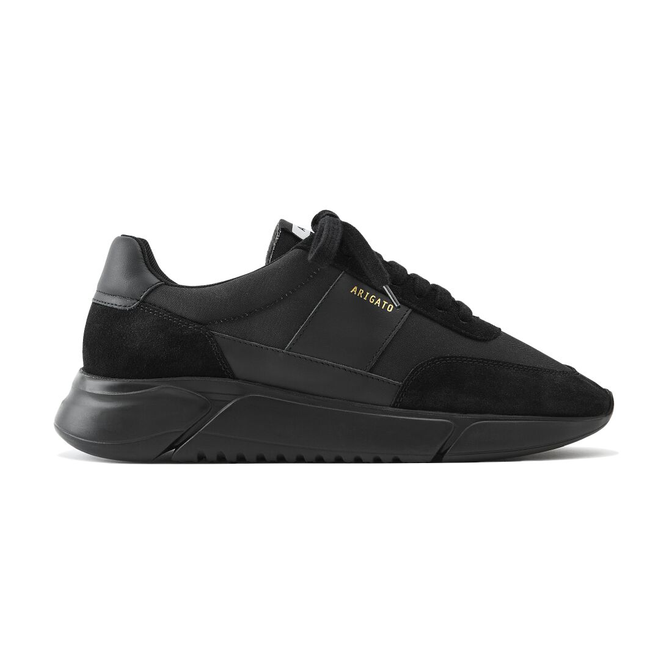 Orbit Vintage
The Orbit Vintage is made of leather and suede in contrasting shades. This model has a rubber platform sole and features a removable footbed with cushioning for comfort.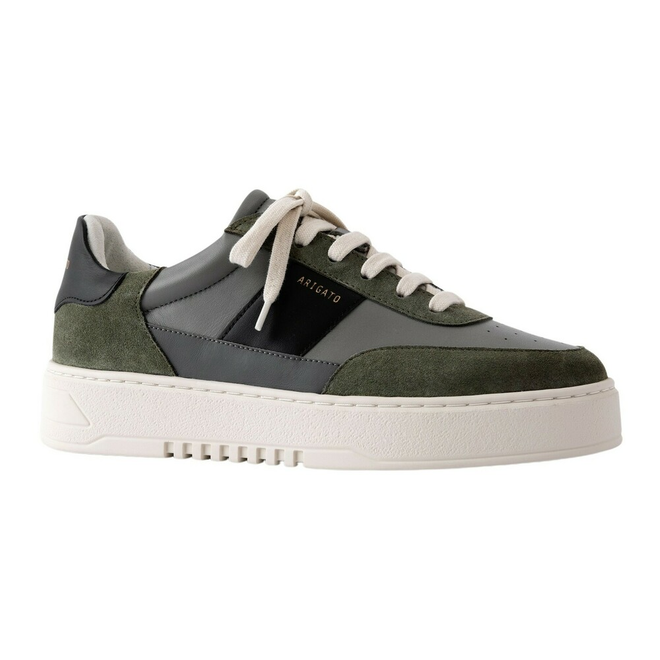 No matter what silhouette you're looking for, from now on you can find it at Sneakerjagers. Are you interested in more Axel Arigato designs after reading this blog? Then be sure to take a look at the page via the button below! In addition, you can also just type the shoe you are looking for into the sneaker search engine, this way you can easily shop a pair!