Get ready for the April 4th, 2020 because the Air Jordan 1 High OG 'Court Purple' will be dropped at 9:00 am for €150. If you click here or on the button below, you are going to be connected immediately to the retailers! In this article we are going to give you a 'sneak peek' on the new shoe!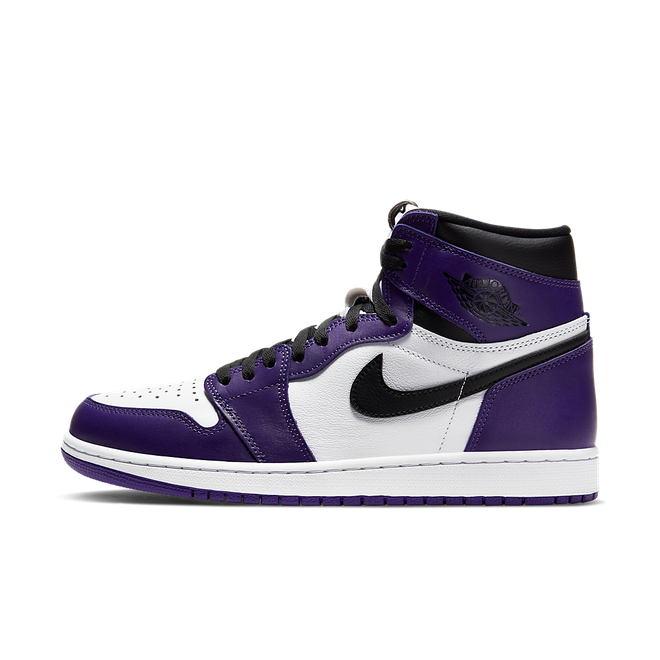 Déjà vu? - …that looks familiar...
If any of you are wondering, "Didn't they released that colorway before?" - you're not entirely wrong! In 2018 the shoe appeared with a similar colorway under the name 'Air Jordan 1 Retro High 'Court Purple'. We added some pictures down below so you can compare it!
Difference to the old model
But what is the difference between the two Jordans? First of all the toebox and the tongue of the 2020 model are kept in white. The eyestays and the tip are colored purple and the colorway has some similarities to the Jordan 1 Retro 'Chicago'. Otherwise, not much has changed on this colorway - the outsole, the midsole, the swoosh and so on remain almost the same as on the previous model except that it's not creamy color anymore but a white. But there is one small detail that has changed, can you guess which one? If you want to know, scroll down to the end of the article. To make it easy for you, have a look at the pictures of the new AJ1 'Court Purple' below!
Solution
For those who haven't solved the riddle yet, it's the label on the tongue of the shoe. It's made of leather and not nylon as on the predecessor! On a 'heat scale' from 1 to 10 we give the AJ1 'Purple' a solid 9!
Reminder for kids and parents
The Air Jordan 1 High OG 'Court Purple' also comes in children's shoe sizes! If you've always wanted a Jordan 1, now is the time! The Court Purple could be yours!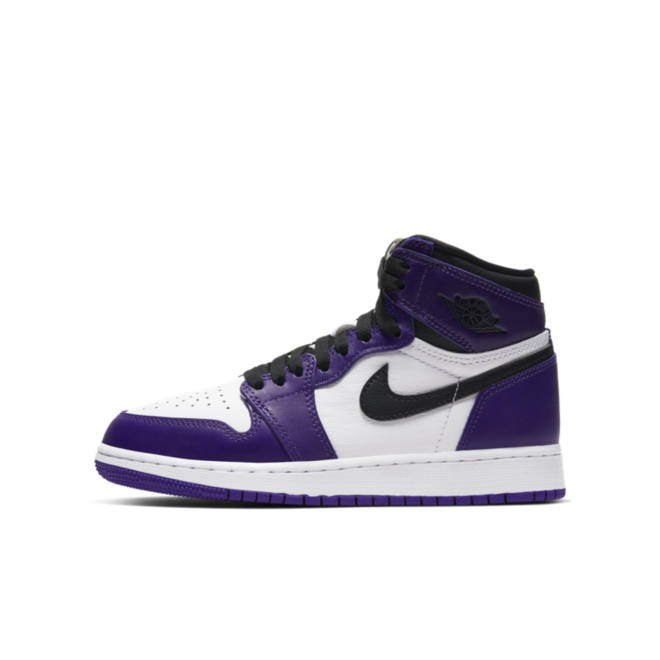 If you still can't get enough of the Nike Jordan silhouette, check out Stella's article about the new Air Jordan 'Aerospace 720'! Also, have you heard of the collaboration of Undefeated x Nike Air Max 90 'Black'? That's it and stay tuned guys!