At Footshop you can now also find your favourite items from A.P.C. Footshop has a large selection of sneakers, clothing and brands like A.P.C.. Atelier de Production et de Création, A.P.C. for short, has minimalistic silhouettes that go well with any outfit.
About A.P.C.
The French brand A.P.C. was founded in 1987 by Jean Touitou. The designer is based in Paris but originally comes from Tunisia. Before founding the brand, Touitou worked for Kenzo. His style can be described as minimalistic and luxurious. A.P.C. shirts and jumpers have a basic look and in many models, the logo is printed on the chest.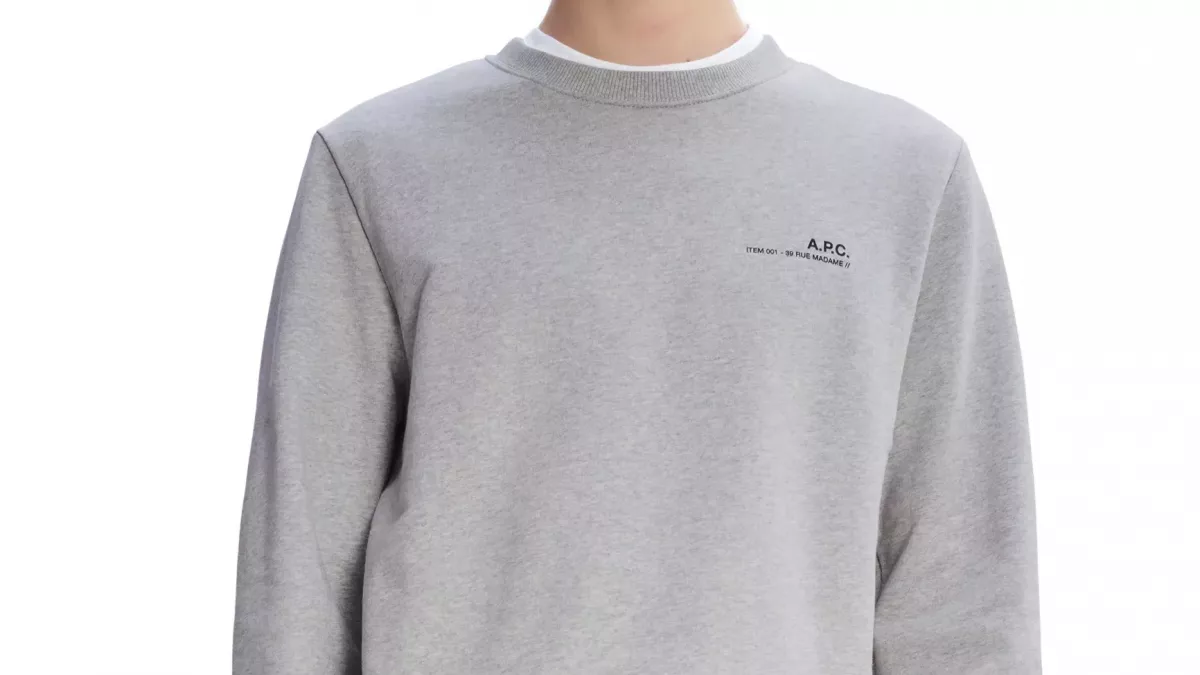 When the brand was launched in 1987, it was only available to men. Within a year, the brand received so much attention from female buyers that the collection was made unisex. With his designs, Touitou wants to deliver good clothes without too much fuss. He founded the brand as a counter-movement to the current fashion of the 80s, in which large logos were central.
Timeless designs A.P.C.
The philosophy behind the designs of A.P.C. is actually quite simple. Just make good clothes with timeless designs. In an interview in the Parool (2021), the designer explains that he finds good clothes as important as stylish clothes.
"My basic principle was: clothes without attitude. Focus on the clothes, if they are good and the styling too, that makes it fashion."

Touitou
Touitou's sleek style was quickly picked up by major artists who appreciated the Frenchman's simple designs. One of these artists was Kanye West. In 2014, the rapper and designer released a Winter collection together. This collection featured many camo colours and West and Touitou dived deep into the 'military archives'.
The collection consisted mainly of army-related clothing with sturdy materials. Think military green parkas and sturdy jeans with a minimalist look. In addition to the collaboration with Kanye West, rapper and colleague Kid Cudi also collaborated with the Frenchman in 2019. In addition, brands such as Sacai, Carhartt Wip and JJJound have also released collections with A.P.C.
A.P.C. at Footshop
The new A.P.C. collection is now available at Footshop. From t-shirts to jackets and trousers, Footshop has a wide range of clothing from the French brand. Check out the new Winter collection at Footshop and shop your new Winter wardrobe. To get you started, we've listed a few items here that might make a good addition to your wardrobe.
Take a look in the webshop of Footshop and order your favourite outfit. Besides A.P.C. Footshop also sells all kinds of other cool brands and sneakers. If you don't want to miss any of this news, follow us at Instagram, Facebook and Twitter. Also keep an eye on our release calendar and don't miss a single sneaker release.