Recently pictures surfaced of a Nike Air Max 90 dressed in a Pirate Radio inspired jacket. Now pictures have come out of a second colorway! This colorway was also used on the Air Max 90, but it is less striking in contrast to the colorway that appeared the other day.
The Air Max 90 blew out thirty candles in 2020 and had a successful year. It seems that this successful line will be continued in 2021. But … what is Pirate Radio really? It originated in the 1960s when skippers sailing along the coast of the United Kingdom could listen to pop radios via Pirate Radio. Pirate Radio grew considerably and in no time had about 10 to 15 million listeners every day. It was not illegal because there was no law prohibiting radio broadcasting over the North Sea.
As we said, the colorway that has emerged now is slightly different from the one that appeared earlier. The colorway that came up now has a minimalist, monotonous top. Normally there is a large Swoosh on the sides, but for this Air Max 90 they have a different approach. The sneaker has a mini Swoosh in a golden colour. Also on the laces is a golden lacelock with the 'Nike Air Max' branding on it. On the back of the sneaker is a radio frequency instead of the characteristic 'Nike Air' branding. As we descend to the sole we see a white, clean midsole with below it a blue, icy, translucent outsole. On the underside is a skull with an illustration around it to finish it off.
Unfortunately, apart from the images of the Air Max 90 'Pirate Radio', little else is known about the sneaker. Keep an eye on the Sneakerjagers release calendar for all the latest releases. Scroll down for the pictures of the new colorway.
---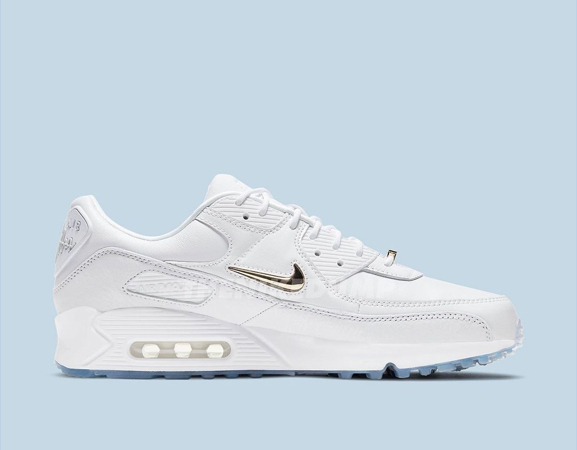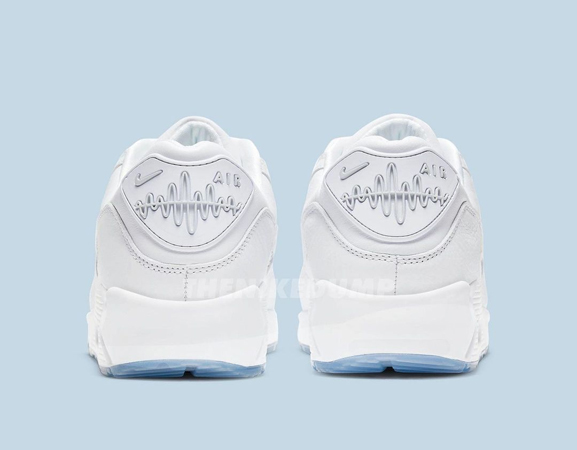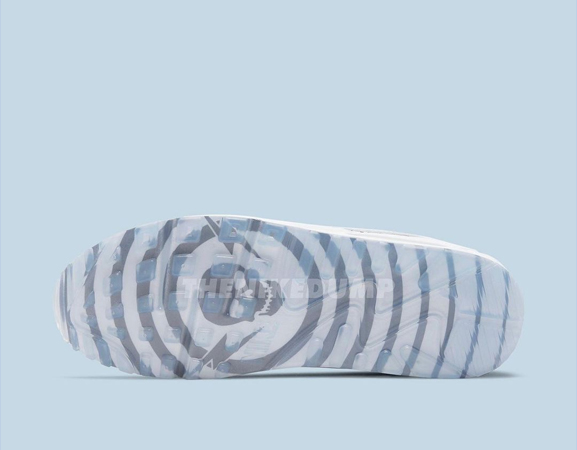 Images by @thenikedump