We're entering a new era with the Yeezy 350 V2 'Mono Pack'. Kanye's most popular sneaker has been given a new look and immediately drops in four colorways. We also leave behind the familiar upper made of primeknit.
In October 2015, Kanye dropped his first Yeezy in collaboration with adidas. This was the Yeezy Boost 350. Meanwhile, Kanye gave this model a new look. He called this sneaker the Yeezy Boost 350 V2. This silhouette is still very popular and has many colourways. New colorways are still being released regularly. However, many fans find that they look more and more alike. Time for something new!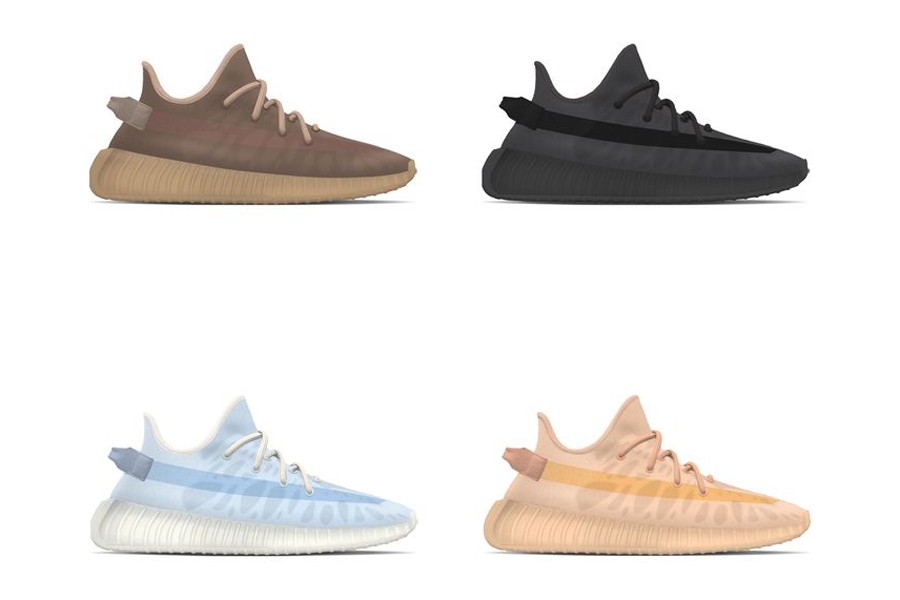 Yeezy Boost 350 V2 'Mono Pack'
The Mono Pack contains 4 colorways. 'Mono Mist' features different shades of brown and 'Mono Cinder' is made completely dark, while 'Mono Clay' and 'Mono Ice' are both given a fresh and light colour. The sneaker seems to be made up of different layers. The top layer is partly translucent, through which the shapes of the layer below can be seen. The shape of the sneaker is still the same. The sole, the strap on the heel and the stripe on the upper are also back. This sole also has Boost, which makes the shoe very comfortable.
When the Yeezy 350 V2 'Mono Pack' will drop, we don't know yet! Knowing Kanye, it could be a while, or it could be sooner than expected. Don't worry, we'll keep you updated on the release through our blogs, release calendar and Instagram page.