It is 90's Week at Sneakerjagers! This week is all about the 90's. Great content like blogs, special video reports, a 90s DJ set by DJ Turne, photos and a very cool giveaway. You will see it all this week during the Sneakerjagers 90s week!
GIVEAWAY
The Air Jordan 6 turns 30 this month. And it's a birthday treat! One of the first colorways of the Jordan 6, got a retro release this month. We are talking about the Air Jordan 6 Retro 'Carmine'. We are also celebrating the 30th anniversary of the silhouette. Follow these 5 steps to WIN the Jordan 6!
Create an Instagram Reel with your favourite sneaker and song from the 90s.
Tag @sneakerjagers and #SJ90schallange in the caption of the Reel.
Share the Reel on your Instagram stories and tag Sneakerjagers.
Put your EU shoe size in the caption of your Reel.
Challenge two friends to join in too!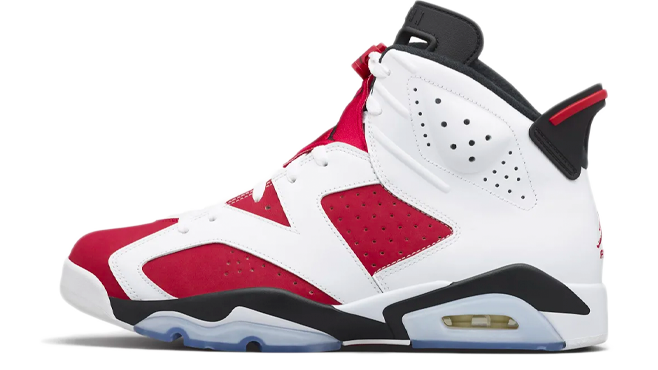 Blogs
For the whole week you can read our blogs about the 90's. Which sneaker releases were there? Which games did we play again? Of course, you will also read blogs about the clothing trends of the time and historic film and music moments. The 90's is full of inspiration that we still use today!
So keep an eye on our blog page in the coming week, for the 90s themed blogs.
YouTube
This week the whole Sneakerjagers is in the theme of the 90's, so also our YouTube channel is participating! We visit the largest vintage store in the Netherlands. In this very special item, rare vintage sneakers and other sportswear items pass by. We also have an interview with vintage expert OGheads from Rotterdam.
Check out the video soon on the Sneakerjagers YouTube channel!
Instagram
In addition to the competition, a lot more is happening on the Sneakerjagers Instagram page. We have a fun quiz, share great inspiration and talk about the best memories of the 90s.
Follow Sneakerjagers on Instagram to miss nothing!