The Nike Air Force 1 Coconut Milk sneakers are one of our hyped releases this week. They will be available from tomorrow, 20 February 09:00 am, for €120-. This cool sneaker gives an original twist to the classic Air Force 1 style, with different textures and new cool details. And we at Sneakerjagers have all the details! Read on to find out more about the Nike Air Force 1 Coconut Milk shoes.
Nike WMNS Air Force 1 '07 'Coconut Milk' | DD6618-100
We want to give you a sneak preview of the new Nike Air Force 1 WMNS Coconut Milk sneaker that will be released tomorrow, February 20th!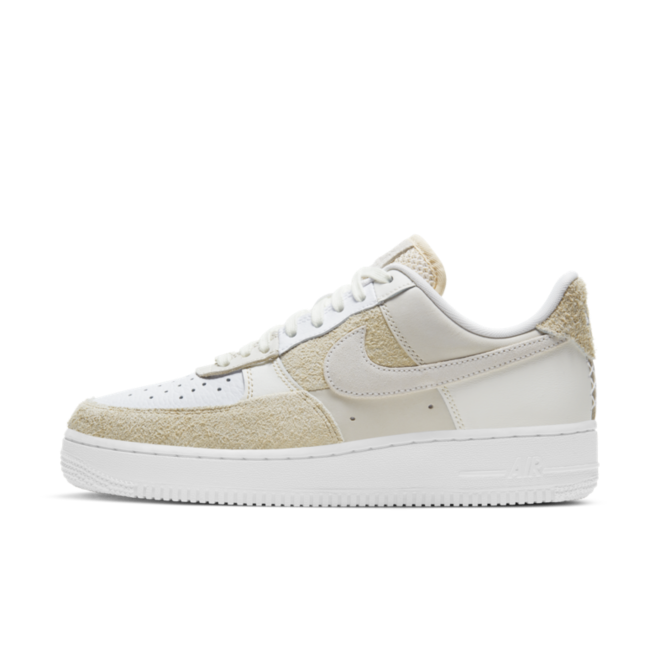 This shoe features an unexpected pattern consisting of different shades of white and beige, all of which can also be seen on the shoe in different textures. The shoe is lined with suede, pebbled leather and smooth leather, among others. The upper of the toe is lined with somewhat coarser white pebbled leather. Pebble leather is also used on the sides of the heel, in a milky colour. Two colours of suede are shown: a somewhat coarser greyish beige on the toe, side and top of the heel, with the logo stitched on in white. The large Nike logo is also in suede, but a bit softer in feel, and lighter in colour.
The Details
Not only are the colours different from the normal Air Force 1, but two fun details have also been added. The first detail that is different from the normal ones are the mismatched lace guards, which add to the "unraveled" look. But also the stitches on the back in the form of three crosses give these sneakers a playful touch.
Are you going to get these sneakers tomorrow, 20 February, at 09:00 am? Other releases can be found in our release calendar, or, download our app and get notifications on every release, as well as all early drops like this one!