In the past, Nike and Stüssy have worked together on a number of occasions. Now there is a new series with the Nike Air Force 1 and Stüssy. This time two different colorways will be released directly. One is the 'Black' version, which will be released on December 12th, 2020 at 9:00 am on Nike and will cost 150€ and the 'Fossil Stone' colorway, which will be released on December 11th, 2020 at 9:00 am. The 'Fossil Stone' version will only be available as a Stüssy exclusive, but will also cost 150€.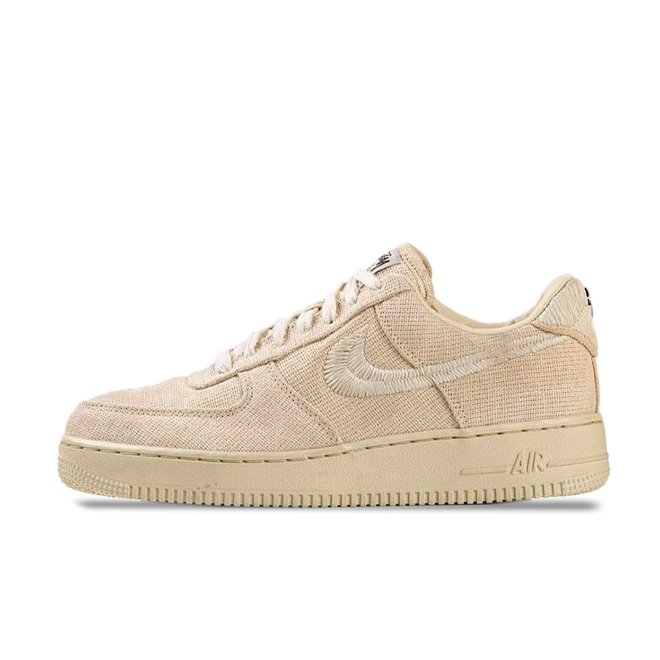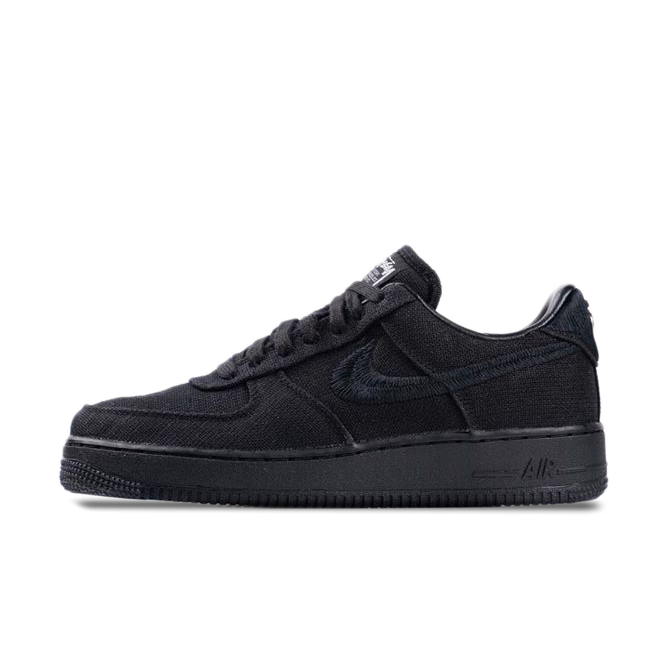 Stüssy X Nike Air Force 1 'Fossil Stone'
Firstly we start with the 'Fossil Stone' variant. The shoe will only be available at Stüssy itself. Unfortunately it is not available at Nike or other retailers. The special upper made of linen, stands out directly. Stüssy is known for trying out new materials and fabrics. The colour is very similar to the Nike Air Zoom Spiridon Cage 2 by Stüssy x Nike. On the tongue of the shoe, the Stüssy tags can be recognized, with all stores of the brand. The swoosh, looks like it is sewn together from two pieces.
Stüssy X Nike Air Force 1 'Black'
Secondly on December 12th the Air Force 1 will come out in the Black Colorway. The materials of the black Air Force 1 are also made of hemp/linen fabric and the swoosh is also embroidered in a more special way and looks a bit two-piece. But the two models are the same, except for the colour. So the sole and the Stüssy tongue tags are the same for both models. As already mentioned above the Stüssy X Nike Air Force 1 'Black' will be available at Nike on December 12th.
The successful collaboration between the two brands Stüssy x Nike continues. Like in the past, they manage to combine new accents with familiar design in Air Force 1. The shoe is a real need for every Stüssy or Air Force 1 fan.
If you don't want to miss any more hyped releases from Jordans, Dunk Lows or Stüssy, then check out our Sneaker News. There you will definitely not miss any news from the sneaker scene.