To celebrate the 50th anniversary of Italian brand C.P. Company, Patta and C.P. Company are joining forces again. Are you ready for this new collection?
It has been 50 years since Massimo Osti came up with the brilliant idea of creating urban sportswear. This will be celebrated throughout 2021 by releasing a new garment or accessory every month designed specifically for the anniversary.
About the two brands
Patta is a Dutch streetwear brand born out of a love for sneakers. The brand has always had a sporty perspective towards streetwear, taking functionality as an important element when putting together their clothing line and collaborations.
C.P. Company is known for its innovative approach to design and materials. For example, you will see a lot of technical sportswear in their collections. They even invented pioneering manufacturing techniques, such as garment-dyed pieces that produced a deep, rich and unimitable result.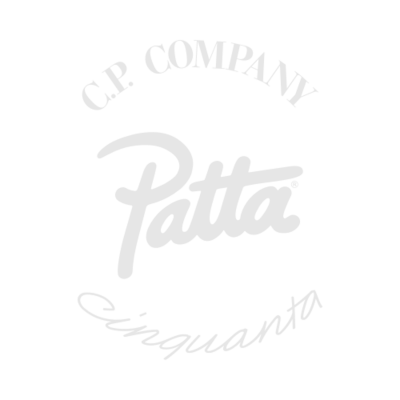 In 2019, the two brands joined forces to collaborate on a capsule collection. C.P. Company's expertise in colouring and fabrics was then combined with Patta's knowledge of culture and streetwear. So you could say that the two had reason enough to work together again in 2021 for the C.P. Company anniversary. This time, a newly designed tracksuit by Patta was chosen, adding the signature pockets of the recognizable Mille Miglia Goggle Jacket. Check out the first images below!
The entire Patta x C.P. Company 2021 clothing collection
Patta x C.P Company M.T.t.N. Bucket Hat (Total Eclipse) - €113
The bucket hat has an extra pocket on one side and is finished with the iconic C.P. Company Lens detail. There is also double branding on the lens, reminding you of the second collaboration between the two brands during this anniversary year.'
---
Patta x C.P. Company M.T.t.N. Tracksuit Top (Total Eclipse) - €338
Equipped with a stand-up collar and a double-sided zip, as well as a combination of secure zipped front pockets. In addition, the garment is completed with the iconic Mille Miglia pocket system on the chest, which features the signature dual branding lens.
---
Patta x C.P Company M.T.t.N. Tracksuit Pants (Total Eclipse) - €254
It has an elasticated waist and sleeve ends. There are also handy hand pockets and the iconic Mille Miglia pocket system. This pocket also features the signature lens detail.
---
An official release date is unfortunately not yet known. We will keep you informed via our news page. We will also post sneaker and streetwear related content on our Instagram page on a daily basis.
In the meantime, check out more about the collection by clicking the button below: