If you've come across this post, you're probably looking for stylish sneakers that also protect you from wetness and cold feet. You've come to the right place, because we're presenting a range of GORE-TEX sneakers that you can buy from many shops via our sneaker search engine.
The GORE-TEX technologies
GORE-TEX footwear stands out especially for its proven protection, but also good comfort. They are particularly breathable and yet fulfill their "guaranteed to keep dry" promise without compromise. Because only those who feel comfortable can get the best out of their day. Kicks with GORE-TEX materials have either extended or performance comfort. We'll explain exactly what the difference is here.
Extended comfort
These sneakers can be worn all year round, they are waterproof and breathable. They are guaranteed not to let a drop of water in, but also ensure that sweat can escape in the form of water steam.
Performance comfort
Shoes with such comfort are specially designed for outdoors and for changeable conditions. With their air permeability and medium insulation performance, they offer year-round climate comfort.
But enough with the facts, let's start with our favourites:
Nike Air Force 1 GORE-TEX® 'Black'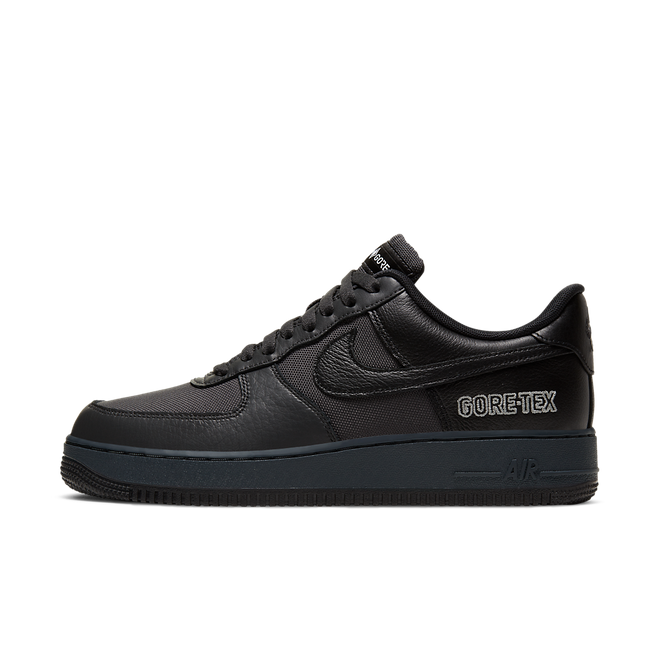 An absolute trendy sneaker with GORE-TEX technology. It protects him and you from rain, sleet and snow. With mesh and leather overlays, a waterproof membrane and signature Air and GORE-TEX branding on the heel and midsole, this pair gives us no reason to stay indoors.
Shop more GORE-TEX Air Force here >>
Nike ACG Mountain Fly GORE-TEX 'Clay Green'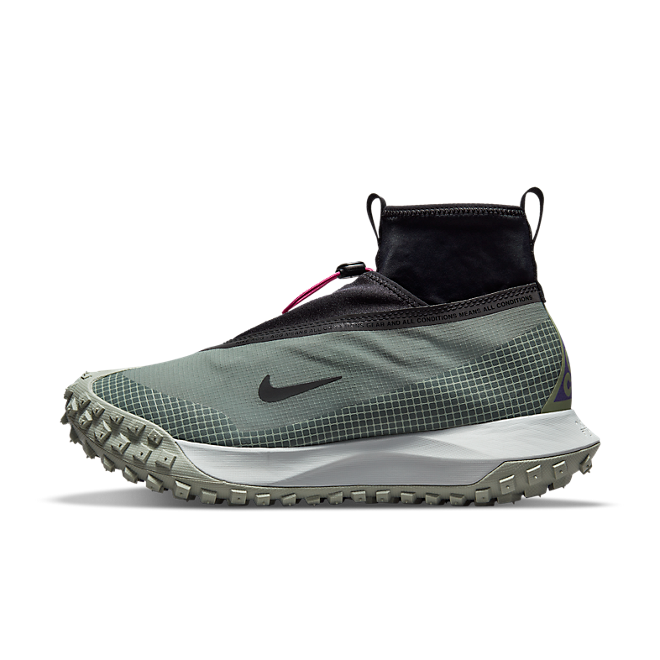 This robust sneaker can be worn both in the city and also when hiking. Its comfortable upper protects it from all different weather conditions and the kicks are part of Nike's ACG Outdoor line. The grippy rubber sole provides sufficient grip and the Nike React foam sole gives us comfort at its finest.
Reebok Classic Leather Legacy GORE-TEX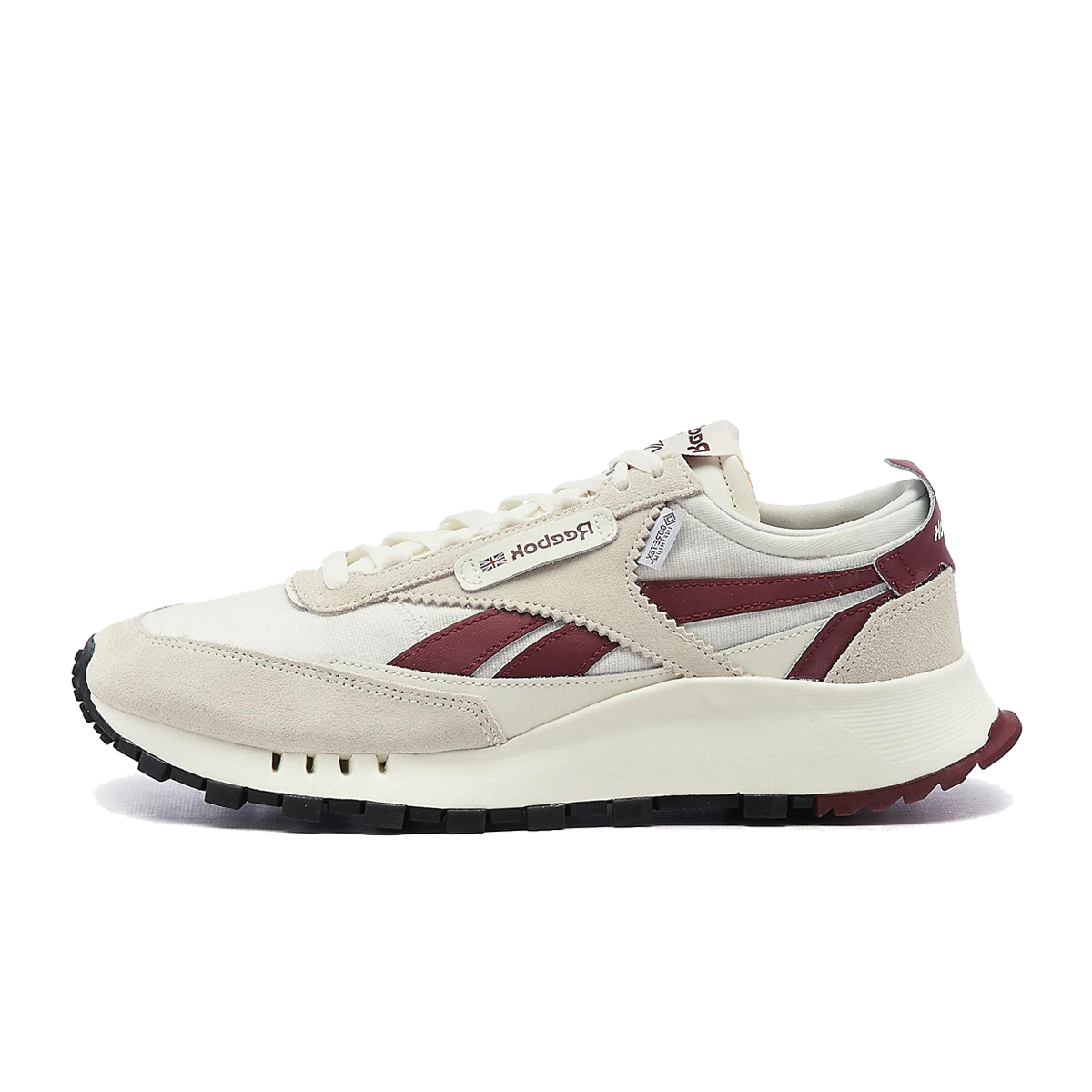 The Reebok Classic Leather is a running silhouette from the 80s that is all the rage today. Here, the sporty kicks are combined with rugged outdoor elements. The chunky outsole gives you a tough look and at the same time you can add a little height.
But best of all, we love the GORE-TEX details that protect you from sudden weather changes and subtly blend into the design. What more could you want?
Reebok Ridgerider 6 GORE-TEX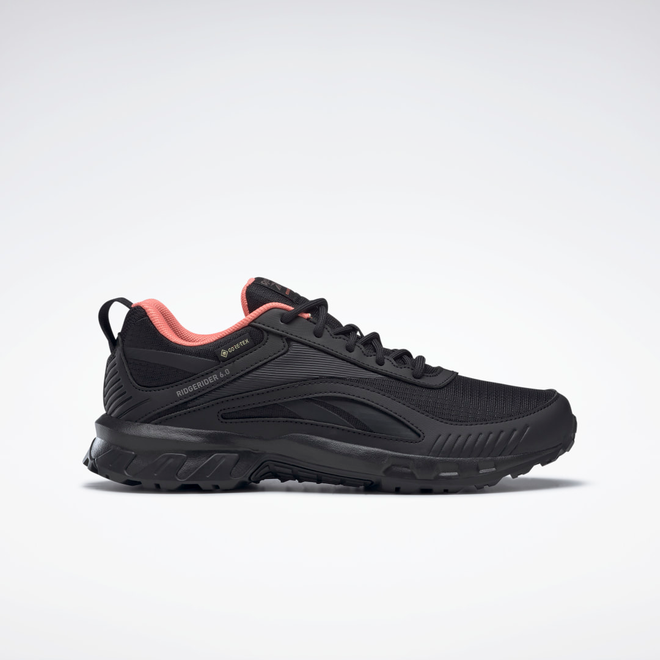 With this sneaker, you can take your dog for a walk in the forest or go shopping in the city. The Ridgerider from Reebok is ready for any kind of fun. The ripstop and mesh upper is inspired by performance running shoes and the shoe has a waterproof lining.
These will keep your feet nice and dry, no matter where you are and what you're up to. The robust outsole also ensures reliable grip.
VANS Sk8-Hi GORE-TEX Mte-3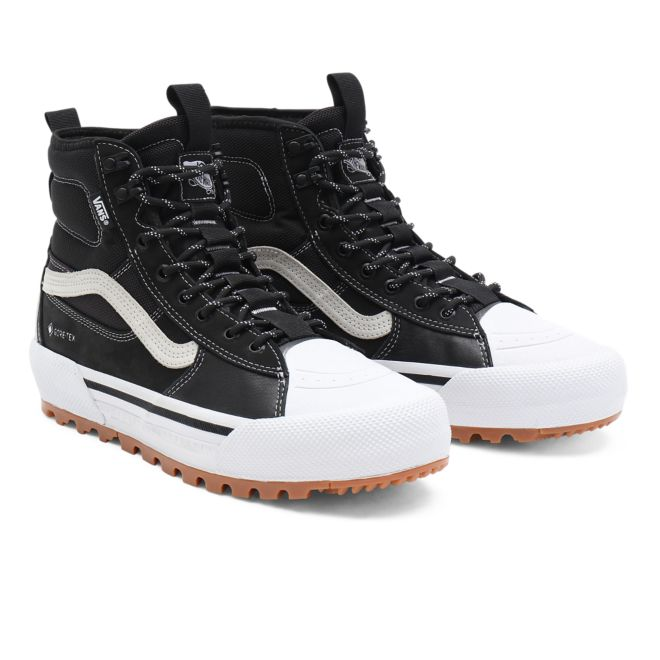 These kicks combine 25 years of Vans snowboard boot history and a specially developed all-weather technology. The rubber sole and its dynamic profile provide enough grip, even on icy roads.
The sneaker has a performance comfort technology that insulates efficiently but also allows moisture exchange. To top it all off, the leather on the upper has water-repellent properties. A legendary Vans silhouette that won't let you down in the depths of winter.
So, that's it for our selection of some GORE-TEX sneaker favourites. One thing we can assure you of is that with any of these kicks you'll be ready for any kind of weather and you won't have to give up your sneaker style and switch to boots!
If you want to know what other shoes we have in our search engine with these weatherproof features, click the button below.
You can also follow us on Instagram, where we keep you up to date on the latest sneaker and streetwear news.