Shoelaces are like hands in photos, you never know where they should go. I recently bought my first pair of Converse Run Star Hike. And yes, I know, I'm a little late to the game…. But then I had to figure out how to lace up the hot kicks so that I don't embarrass myself in front of my sneakerhead colleagues at the office. Without further ado, I exposed myself for you and asked. Even though it was pointed out to me that the discourse about the correct lacing of the Converse High models is not as big as I thought, here comes my Converse High Top Lacing Guide.
If you want to have an overview of all Converse All Star High Top currently in stock, just click on the button:
Variant 1
Maybe some of you are rolling your eyes now, because the lacing is kind of obvious! Although skipping the last eyelets is kind of a clue, isn't it? 😜
I'm totally taken with the Run Star Hike model. To be honest, this pair is also much more comfortable than my old Chuck 70 Low, despite the platform sole. That's why I'm linking a few favourites for you!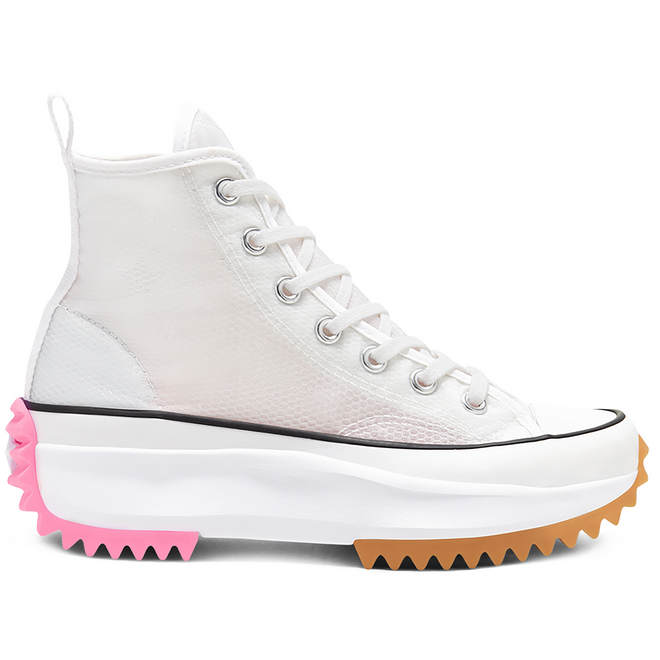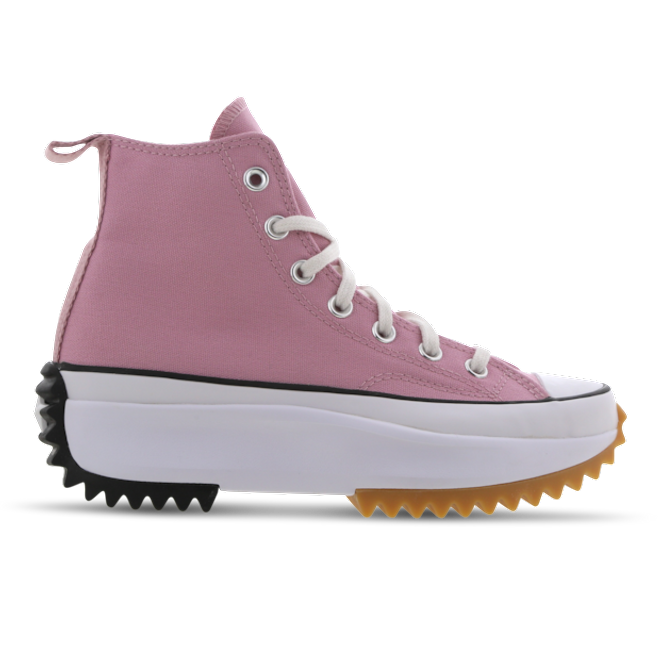 Variant 2
This lace-up is, I would say, for the cool among us. I've never really understood risking a thick sole (😏), but here I might change my mind. Because you can hardly want to cover up the sun with laces.
This model is from the 'It's okay to wander' series and thus intended for all explorers. It also makes it easier to catch a glimpse of the tongue inside, encouraging you: "It's okay to wander from yourself to the world."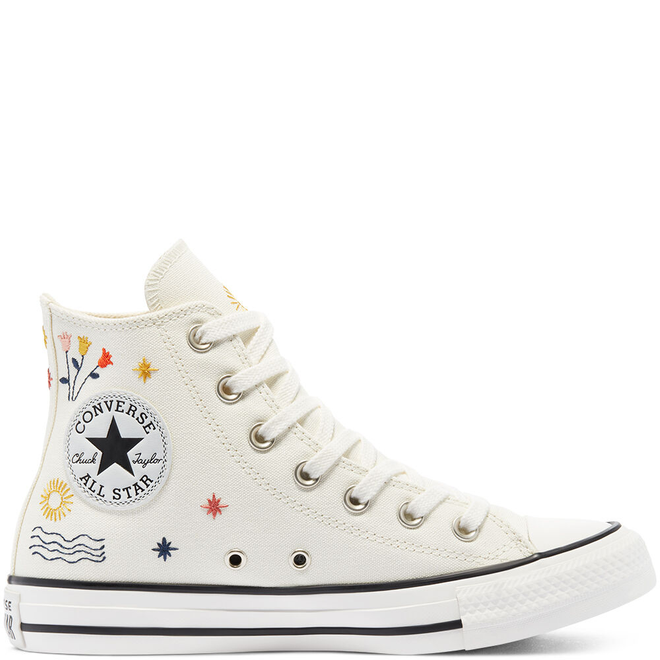 Variant 3
Hold on tight friends, now it's going to get totally wacky. The absolute novelty is to tie the laces once around the calf. This gives you a great hold in the kicks, because at least I had to pull the laces really tight so that there was still a loop in there. Plus, you'll be right in the game on Instagram!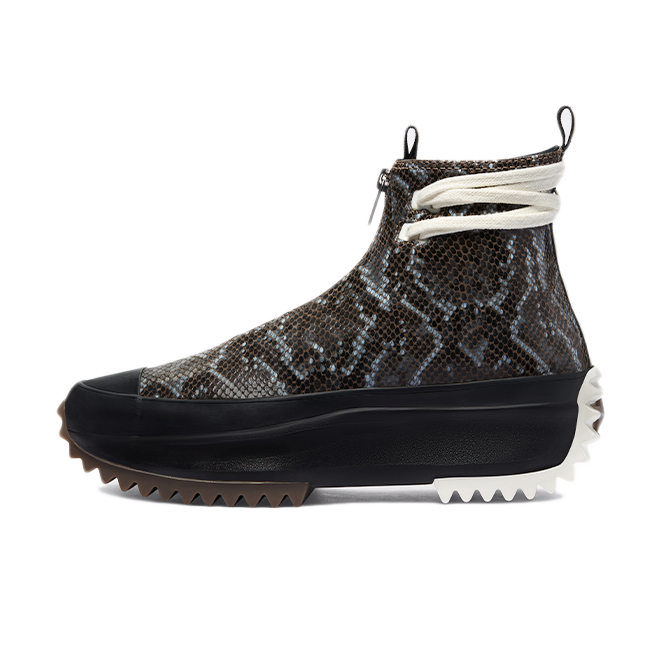 But now, hand on heart: Who am I telling something new here? I admit it, maybe it was a piece of cake for many Converse lovers, but it was definitely something new for me and we had fun shooting the photos for you. Tag your lacing styles on Instagram!