On June 4 and 5, 2022, Sneakerness took place in Amsterdam. With Zalando as presenting partner, the Kromhouthal was transformed into a paradise for sneaker lovers. With a lot of sneaker stands and various cultural talks, the weekend was all about sneakers and everything around them. Zalando also had its own stand.
Sneakerness Amsterdam 2022
In the weekend of June 4 and 5, the Kromhout Hall in Amsterdam was packed with sneakers. After the edition in Rotterdam, late 2021, it was now up to Amsterdam to host one of the biggest sneaker events in Europe. With a lot of unique and rare sneakers, the venue was a hotspot for sneaker lovers.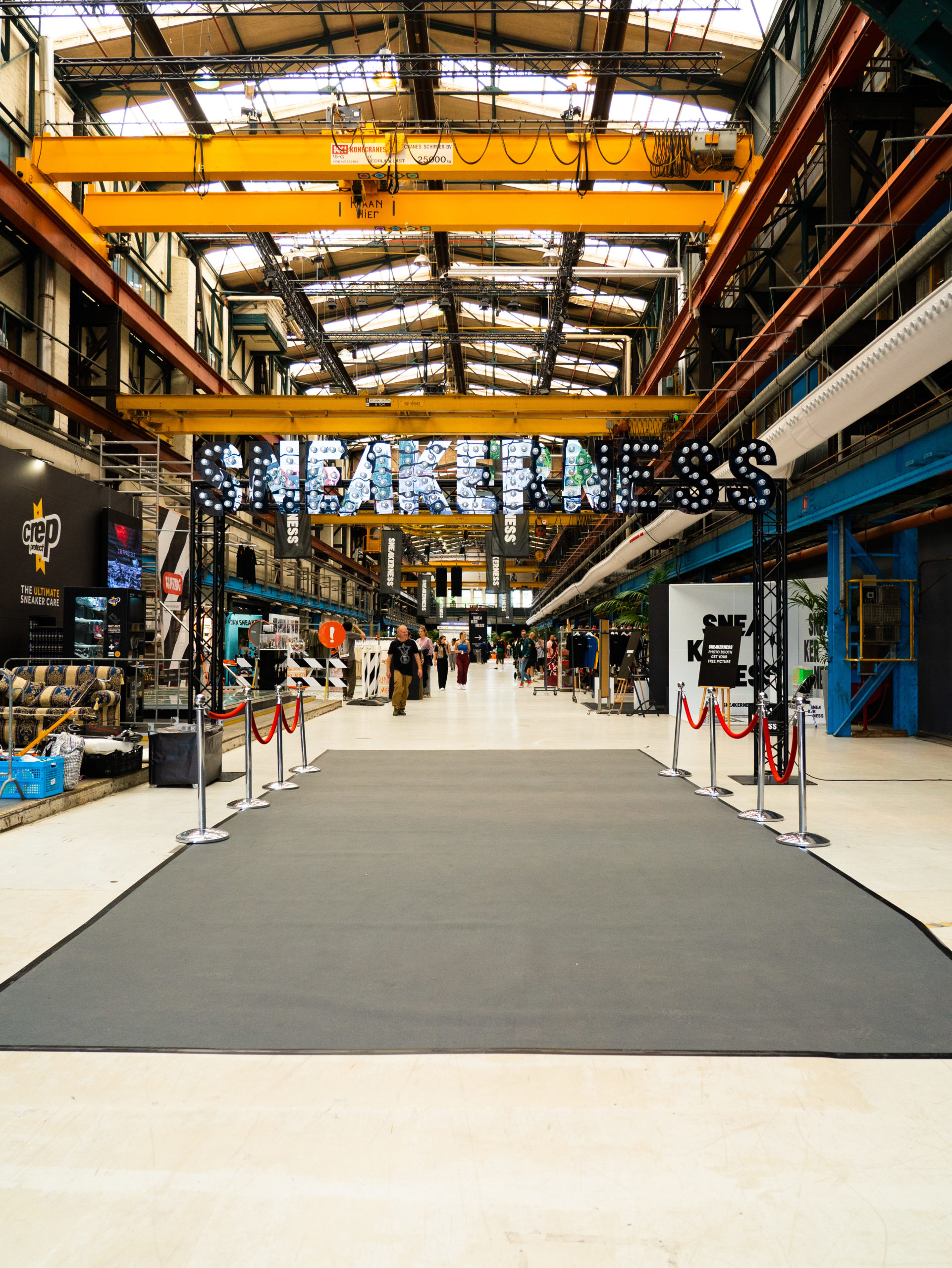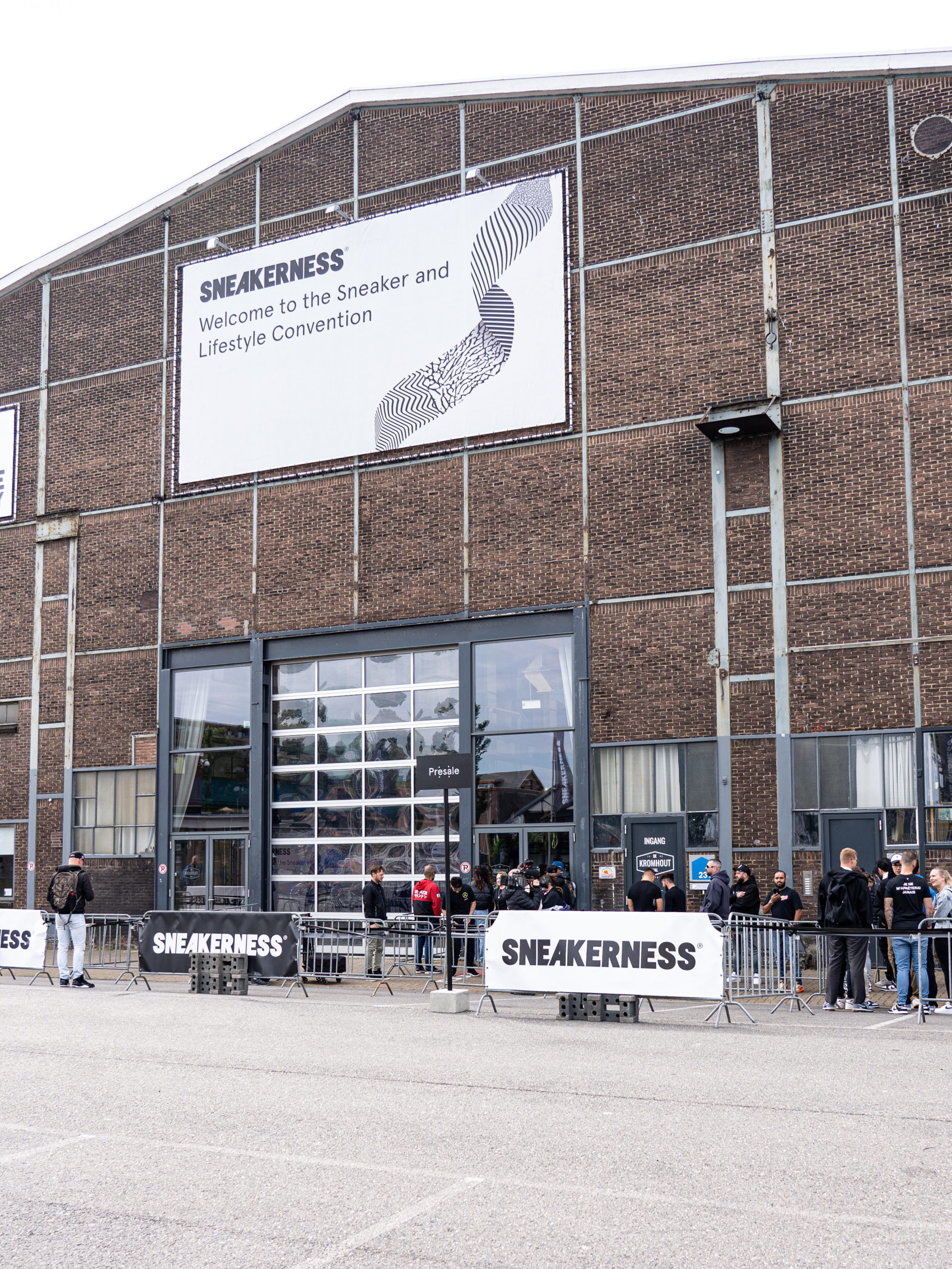 During this event, there were a lot of different stands from different brands and sellers. Besides the booth of Zalando, there were numerous other retailers represented. With a lot of resellers and private sellers, the Kromhout hall was filled with the rarest sneakers. Carol Lynn (@careaux) was also present at this edition of the Kromhouthal with her artworks.
Besides seeing and buying sneakers, you could also get your nails done and there was a tattoo stand where you could get sneaker related tattoos. In culture talks people like Twan van Steenhoven (also known as Big2), Maarten Warning, Carmen Hogg and Davy James talked about sneaker culture. DJ Turne was also present and played the best records during the whole event.
Zalando x Sneakerness 'The Kiosk'
This edition Zalando was the presenting partner. In the last Sneakerness edition in Zurich the two names already worked together. This time in Amsterdam, Zalando presented itself in a big way. The German fashion retailer had its own stand at 'The Kiosk'. Here you could see different sneakers and win a pair of adidas Forum Low in the scratch & win contest.
In this scratch & win action, visitors could scratch on a large wall with a coin. When you scratched the Zalando logo, you won a pair of adidas Forum Low which you could then have customised by Aimée Adriaansen (@takeyouraim__). When all the boxes were scratched away, the artwork of Jonas Cozone (@jonascozone) was shown. This one the Belgian artist had created especially for Sneakerness.
Zalando also had their own 'Culture Talks', a YouTube talk show in collaboration with CONVO. The talk show was hosted by Complex NL creative director Armin Shah. Caroll Lynn and Twan van Steenhoven (Big2) were guests on the show. Together they talked about the cultural background of iconic sneakers, current trends in the industry and much more.
Recap
In short, Sneakerness Amsterdam 2022 was a great success. With a lot of unique sneakers, inspiring talks and special win actions, the Kromhouthal was the place to be for sneaker lovers from all over Europe. With several stands where you could have had your sneaker customised, creativity was key this edition. Also the illustrations of Jonas Cozone, NFT's of Caroll and works of other artists made it a unique Sneakerness edition.
The next Sneakerness edition will take place in Paris on the weekend of June 23-25. On October 29 and 30, 2022, Sneakerness comes to Rotterdam at the Van Nelle Fabriek and tickets for this edition are already available. Check out the highlights of Sneakerness 2022 in Amsterdam below.