The world of sneakers today is dominated by resellers and resell platforms. Exclusive sneakers can be found on resell platforms like StockX or eBay in no time after their release. Wai from OG Kicks Europlug and Frank Klerks from Outsole both have a resell platform and explain how reselling exclusive sneakers works.
A little introduction
In this item we talk to Wai, he is the founder of OG Kicks Europlug (@ogkicks.europlug) which has about 20 thousand followers on Instagram. OG Kicks is the place for all exclusive releases and hyped sneakers. For example, the platform mainly features Air Jordan 1's, Yeezy's and Dunks.
We also speak with Frank Klerks, founder of Outsole. About seven years ago, Frank founded Outsole. Since then, the platform has become the European market leader in selling Nike Air Max 1s. Unlike OG Kicks, Outsole specializes in selling classic colorways and vintage models. Here the focus is mainly on the Air Max 1.
OG Kicks
Both resell platforms are less than 10 years old. "I've been working on OG Kicks since 2013 or 2014," Wai explains. "This started mainly from my passion. Later I discovered that I could make money by reselling sneakers. This then started through Marketplace and eBay."
Currently, OG Kicks is mainly active through Instagram. "I noticed that selling through Instagram was very fast," says Wai. Through a dm, a sneaker is sold and also making contact through Instagram is very easy. "I started posting sneaker-related photos on my account and soon got a message from abroad if I wanted to purchase batches of sneakers," Wai says. "That's how this started rolling."
Outsole
Frank started Outsole in 2015, but was busy collecting and selling sneakers before founding the platform. "In high school, my love for the Nike Air Max 1 began," says Frank. "At the age of 18, I had one of the largest Air Max 1 collections in the Netherlands."
This is where the resell side of sneakers came in: "I noticed that I had a feel for trading sneakers," Frank explains. "When I resold a sneaker and made a little profit on it, I could then score my next pair from this and thus fund my collection." With Outsole, he gives collectors like himself a place to buy and sell sneakers.
Despite the fact that Frank and Wai both have resell platforms, their businesses and target groups are very different. For example, Wai with OG Kicks mainly specializes in reselling hyped sneakers and Frank is more specialized in selling older sneakers.
Follow the hype
OG Kicks' offerings consist mainly of hyped releases. Think about recent Air Jordan 1 releases or Nike Dunks. "The popularity of sneakers has grown tremendously in the past two years," says Wai. "Where before only sneakerheads or enthusiasts had exclusive sneakers, nowadays everyone is familiar with a Yeezy or Jordan."
Also, the culture around sneakers has switched in recent years. "You used to have to camp out for an exclusive sneaker, now everything has moved to online," says Wai. This switch therefore made it easier for Wai to get his sneakers. "Before, I was lucky if I could catch two exclusive sneakers with a lot of effort. Now I can make a deal with just a few phone calls. That's actually quite bizarre."
Wai buys and sells exclusive sneakers in large quantities. "I buy the sneakers in large batches and then sell them through OG Kicks," he says. Who he trades with is also sometimes a mystery to him. "I don't know these buyers personally. At some point you get in touch with people from the online resell world and that's how you get your large numbers of sneakers."
Wai then puts the purchased sneakers on the Instagram account OG Kicks. "Those interested can send a DM with the particular sneaker and their size," Wai explains. "Per model and size I have a fixed price. Through Paypal, the sneaker can then be paid for and the pair can be sent or picked up."
OG sneakers for collectors
At Outsole, reselling sneakers is done in a completely different way. "We don't usually word as a resell platform," Frank explains. "Rather, Outsole is a link to buying and selling used sneakers for collectors. Half of our offering is new, the other half is worn. There are also vintage sneakers among them that are not wearable." Outsole's offering is therefore very different from that of OG Kicks.
Whereas the big resellers of today bring in huge numbers in sneakers, the pairs at Outsole are very exclusive. "Of most sneakers, there are only one or two pairs available, of which the conditions are in a different state. We literally have more than 1,000 different sneakers. This is not comparable to resell platforms on, for example, Instagram," says Frank.
Selling sneakers at Outsole starts with buying the sneaker, this is done through a form on the website or other communication channels. During this process, a number of questions are asked about the model in question and the condition of the sneaker is examined. "The unsellable sneakers already fall out during this process. The sneakers that appear on our site are therefore suitable for collectors and enthusiasts."
Sales for and by individuals
Outsole's sneakers do not come in bulk. They are purchased from individuals and later sold back to individuals. There are no standard prices for buying and selling. "We obviously do need a margin to keep Outsole running," says Frank.
"You can best compare selling sneakers on Outsole to selling cars," Frank explains. "For many, it's too much hassle to sell privately, but also it's not always reliable to buy from individuals. We offer you the security and try to do so with the best service."
That remains a challenge, as it turns out. Despite every sneaker being extensively photographed and details described, some people buy a sneaker without looking. "We ask you during checkout to check the condition and pictures again. However, it still happens sometimes that people are surprised that a sneaker has been worn." The prices are fixed and negotiating is not possible. The purchased pair is then sent or can be picked up in Apeldoorn.
Vision of the resell world of sneakers
Although OG Kicks and Outsole are both active in the resell of sneakers, they are difficult to compare. Both companies have completely different working methods and share a different vision. Wai understands that OG Kicks' methods sometimes raise some ethical questions.
"I get that there are question marks about reselling sneakers. But this happens all the time," Wai explains. "People always do get creative when there is money to be made." Wai describes reselling sneakers as a "love-hate relationship."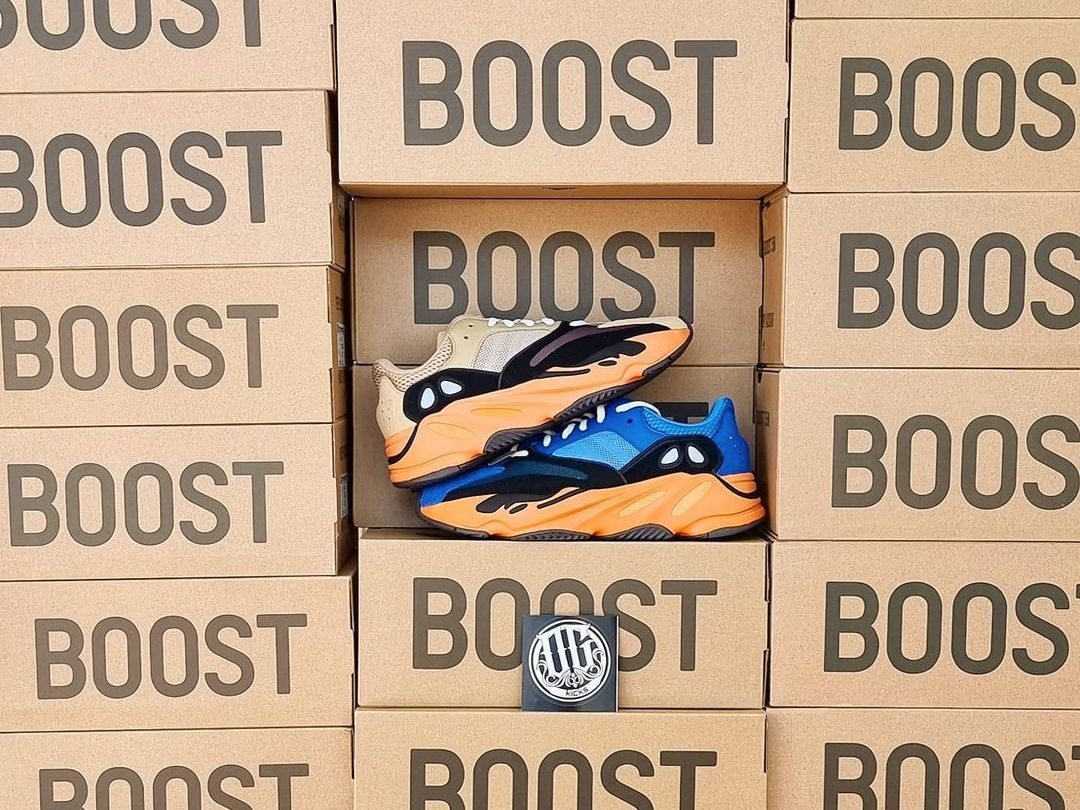 Here the passion for sneakers sometimes clashes with the resell side of it. How his contacts and partners get the large numbers of sneakers, he doesn't know. "I'm not so concerned with this, as long as the sneakers are legit," Wai explains. "Bots and resellers will always be there in the sneaker scene."
Outsole does not share the same method of operation as OG Kicks and therefore has difficulty in participating in the way different online resell platforms obtain their sneakers. Still, Frank also sees that the resell world of sneakers has made a switch.
Frank: "The sneaker resell industry has changed a lot in recent years. I used to get weird looks when I bought the Air Max 1 Elephant Atmos for €180 because it was €40 more than the retail price," he says. "Those prices are unthinkable now."
For example, the Air Max 1 'Elephant Atmos' is currently offered for €1,299 at Outsole. The Patta x Nike Air Max 1 'Chlorophyll' and the 'Lucky Green' also sell for these kinds of prices. These may seem like outlandish amounts of money, but according to Frank, true enthusiasts will lay down this kind of money for such a pair. "In fact, next year they will probably have increased in value again."
Future visions
Frank and Wai see a bright future for their businesses. Wai has big plans for OG Kicks and is currently busy creating a website. "We want to make buying sneakers easier through a webshop. In doing so, I will be taken away as an intermediary," says Wai.
His dream is also to open a physical store in the Netherlands or abroad in the next five years. "I hope we can continue to grow like this and open our own branch in a few years. That's the ambition, though."
Frank is quite modest about the future: "Actually, Outsole doesn't really have any future plans," he says with a laugh. "What we do now works well and we enjoy doing it. As long as this stays, we'll continue like this and see what the future brings."
Frank does expect the Air Max 1, which celebrates its 35th Aniversary this year, to receive more attention in 2022. "Maybe that will bring more people to our site. But maybe not, we're not that concerned with that".