Dear community, today we will answer the most important questions about a classic sneaker in our FAQ. It's a legend in the sneaker scene that almost every child knows. I'm talking about the Nike Blazer, which we will now take a closer look at for you.
The blazer enjoyed great popularity again in 2021. Its clean, robust and classic style makes it a trendy companion. Today we want to answer some common questions about the silhouette, so that some can learn a little more and others can check their existing knowledge.
What Nike Blazer models are available?
The Blazer is available as a low, low platform and mid model. Over the years, countless different colorways and collabs have been released. In 2021, the Blazer Mid also had a new Jumbo Makeover.
Then there's the traditional skate sneaker from Nike's SB label, the Nike SB Zoom Blazer. It, too, has become a classic.
One of the most popular Blazer models is the Nike Blazer Mid '77. If you want to keep an eye out for new Nike Blazer models, then take a look at the Nike Blazer Mid '77 in our Sneaker Search Engine.
When did the Nike Blazer come onto the market?
The Nike Blazer was first released in 1973 and owes its popularity mainly to basketball player George Gervin, because the sneaker was originally designed for basketball. However, the silhouette quickly found favour with recreational athletes as well as in the lifestyle sector.
Are the Nike Blazers still on trend?
Nike's Blazer has been a classic for years and has never really gone away. In 2020, the silhouette had a strong comeback year and a variety of special models were released that gave it a certain push.
With its clean silhouette and discreet finish, the blazer can be sporty, elegant, practical and much more. With its many different silhouettes, it is currently enjoying great popularity again. Classic features: the suede overlays on the upper and the large Swoosh.
What is the difference between the Nike Blazer and the SB Blazer?
As we have just noted, the Nike Blazer was originally designed for the sport of basketball. The Nike SB Blazer was designed by Lance Mountain specifically for skateboarding and is part of Nike's SB brand.
The SB Blazer appeared in 2005 and differs not only visually but also functionally from the Nike Blazer. Today, the SB has Zoom cushioning, which makes it ideal for skating, often an upper made of robust suede and a different cut.
The Nike SB Blazer Low and Blazer Mid are now part of the Nike SB brand's permanent product range.
The Nike SB Blazer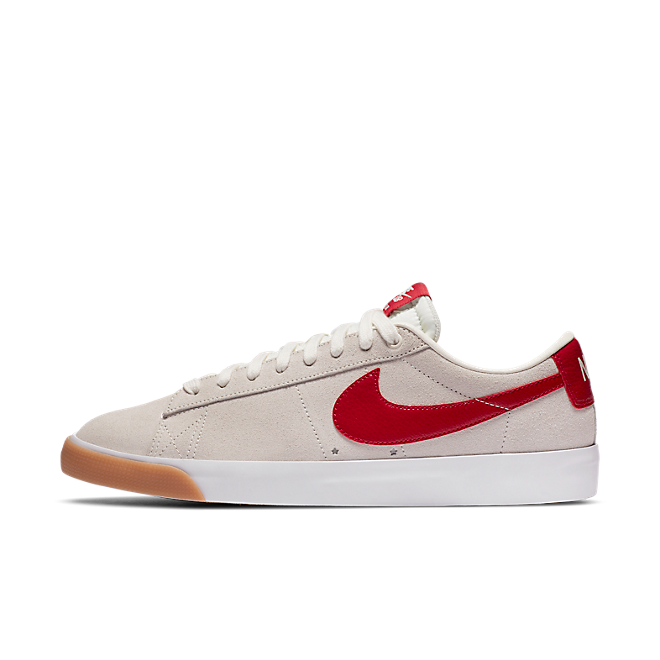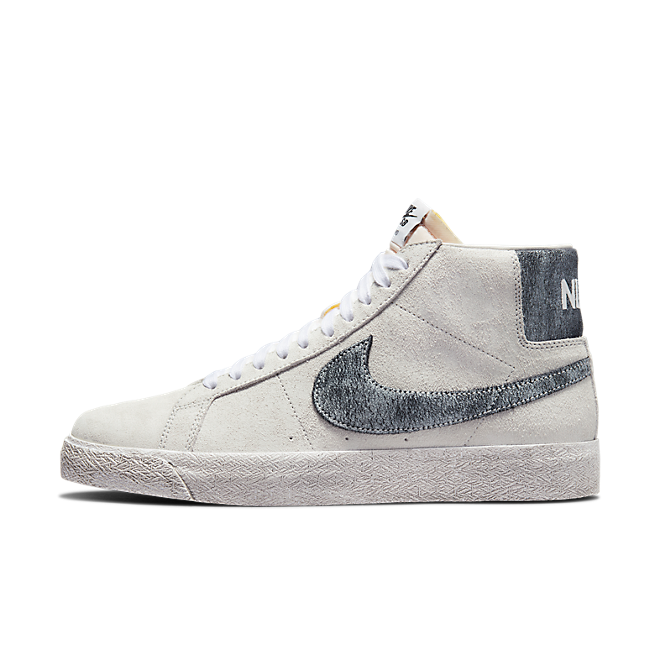 How do the Nike Blazers turn out?
The blazer tends to run one size smaller, especially if you have wide feet, you should order one size larger! The fit also depends on the upper material of the sneaker and whether it is flexible or robust.