Nike designed the Air Max 90 especially for the Irish bank holidays. St. Patrick's Day is known for its green colour and four-leaf clover, which of course can be found on the shoe. It is no surprise that the trainer is released on 17 March 2021, or St. Patrick's Day. Check out the Nike Air Max 90 Saint Patrick's Day here!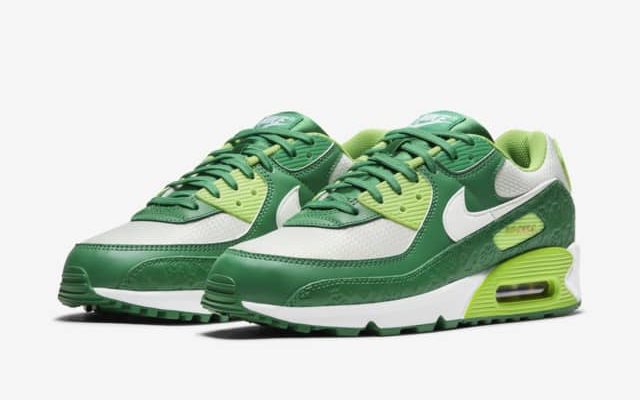 St. Patrick's Day
St Patrick's Day is the bank holidays of Ireland and will be celebrated on 17 March 2021. On this day, Saint Patrick, the patron saint of Ireland, is commemorated. A special feature of this holiday is that everything is decorated in green. People wear green clothes, green garlands are hung up and even the beer is often coloured green.
Shamrocks are also seen everywhere: young clover leaves on the decorations. The holiday is celebrated all over the world nowadays, in several states in America, for example, St. Patrick's Day is also very popular.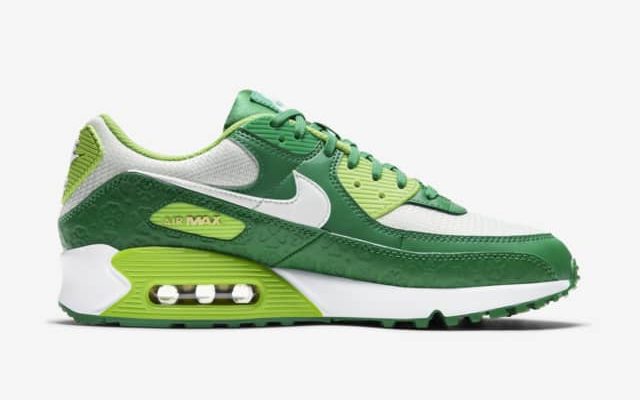 AM90 St. Patrick's Day | DD8555-300
Of course, no green could be missing on the trainers. The colour 'Pine Green' is used across different parts of the upper. Also the laces and the outsole have been given this dark green colour. To give the shoe more dimension, a bright green colour: 'Mean Green', has been used on different accents of the shoe. For example, around the 'AIR MAX' and 'NIKE' logo, this colour can be found. This colour is also used around the Air Bubble, so the bubble is clearly visible.
A distinctive pattern is applied to the mudguard. It features several Shamrocks and runs all the way around the shoe.
Finally, the colour 'Metallic Gold' has been used for small details. The colour is applied to the small 'AIR MAX' logo on the side of the trainers.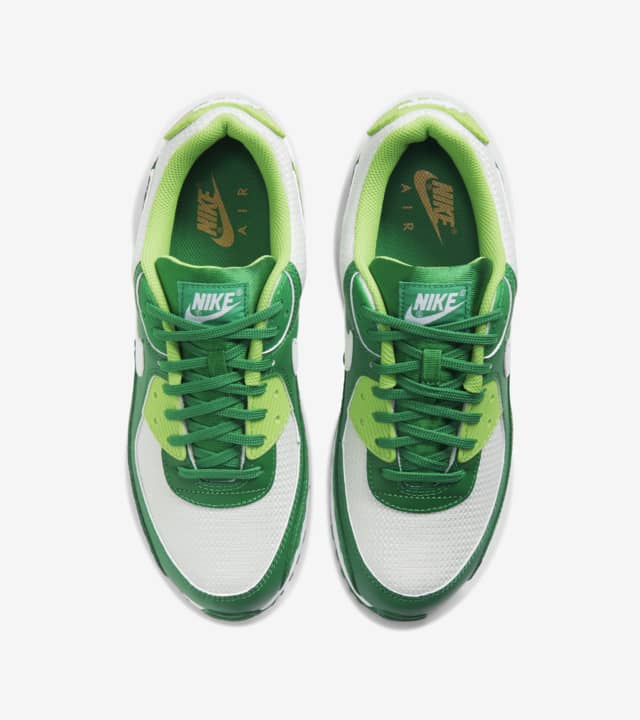 Nike St. Patrick's Day
This is not the first time Nike designs a shoe for the green holiday. In 2007, Nike also released a design on the Air Max 90 model. Below you can see the differences.
Of course, the green colour was also used then. Remarkable is that in 2007 Nike chose multiple shades of green and a big gold swoosh. The pair was well received and on StockX the resell prices are hundreds of euros.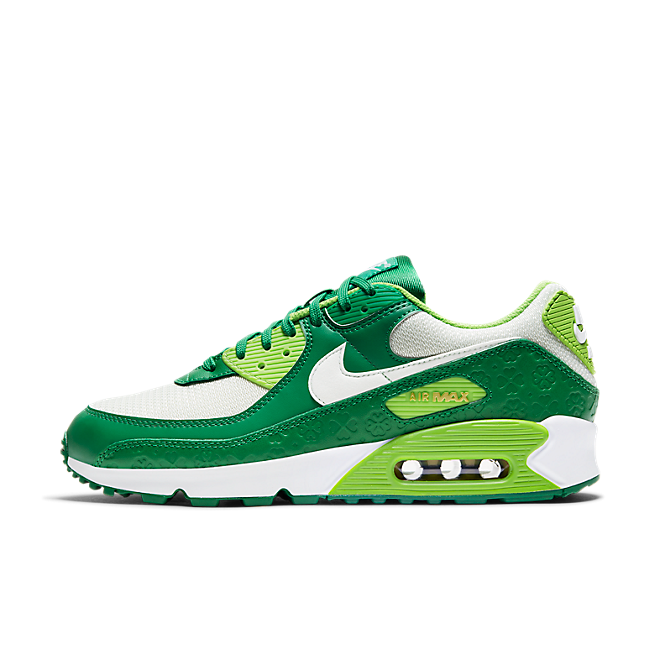 Do you like the latest Nike Saint Patrick's Day design, but the Air Max 90 is not quite your model? Then we have good news: the design will also be available on the Air Force 1.
This pair will also be released on 17 March 2021.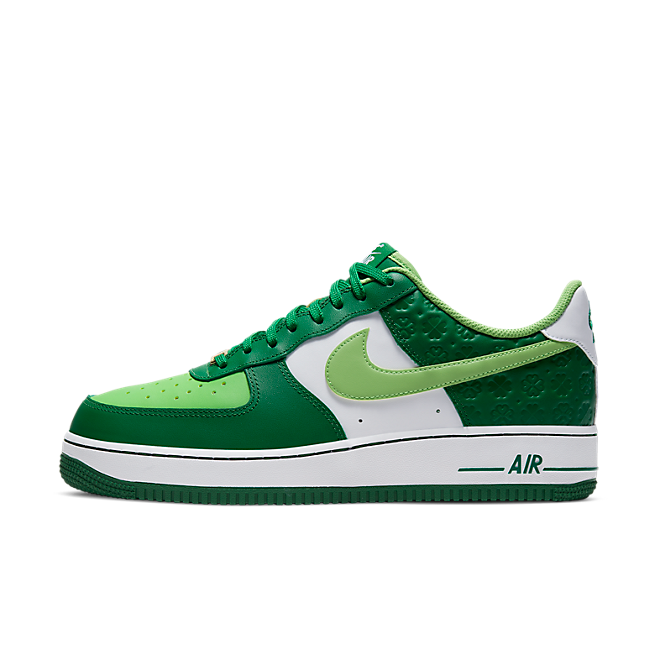 Are you excited about the Nike AM90 Saint Patrick's Day and hoping that March 17, 2021 will be your lucky day? Then set your alarm at 9:00am and buy the green design via Nike for €140🍀.
Also check out the Sneakerjagers App to be the first to know about the latest releases!