Nike is planning a new colorway for Air Force 1 in the first month of 2021, we are talking about the 'Rayguns' colorway. This is not the first time we have seen a 'Rayguns' colourway…
Earlier, Nike also released the 'Rayguns' colorway on other models. For example, in 2005 we saw the well known Nike SB Dunk Low 'Rayguns' appear and it was very popular. At the moment you even pay hundreds of euros to get a pair through StockX. In 2018 we also saw the 'Raygun' colorway appear in a very limited edition on the Kyrie 3 model. This was because Kyrie Irving is a big fan of skateboarding. Last year we saw a white and a black version of the 'Raygun' colorway appear on the SB Dunk low, as a tribute to Sandy Bodecker, because he was regularly spotted in a 'Rayguns' jumper.
What exactly is 'Raygun'? For the SB Dunk Low release in 2005, Nike released a commercial featuring a fictional basketball team called Roswell Rayguns. The team travelled all over the US and defeated all its opponents with big numbers. The colorway of the SB Dunk Low was inspired by the outfit of the basketball team.
Nike Air Force 1 'Rayguns' | CU8070-100
Rumour has it that the Air Force 1 will be released together with a matching clothing collection. Unfortunately there are no images of this yet. However, we can take a closer look at the Air Force 1.
The Air Force 1 is dressed in a white, black, orange flash and amerillo colour scheme. The upper is mainly made of white leather with overlapping layers and details. The back of the sneaker is mainly covered by textile material in an orange colour. The Swooshes are processed in contrasting black colours with yellow stitching. The yellow stitching extends to the whole tab which has also been given a yellow colour. The laces are also processed in a contrasting black colour on the white top. On the back of the heel is a basketball icon with the face of an alien which completes the design.
Put Friday 15 January 2021 in your calendar, because this is the day that Nike will drop the Air Force 1 'Rayguns'. On the sneaker there will be a price tag of €110,-. Keep an eye on our release calendar to keep up to date with the latest news. Scroll down for detailed official pictures.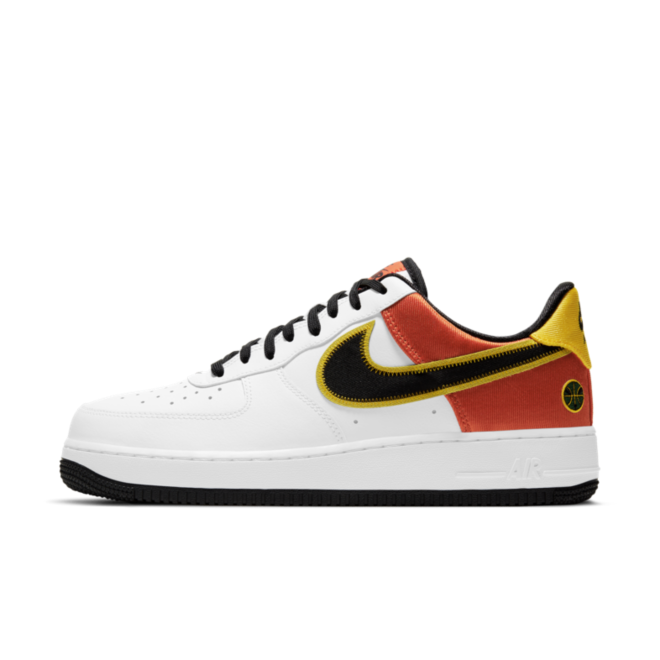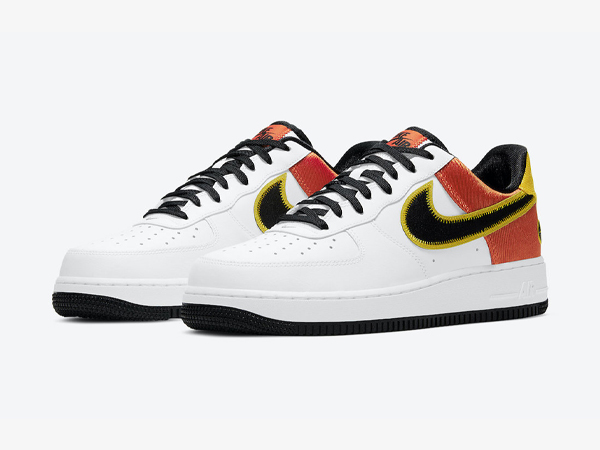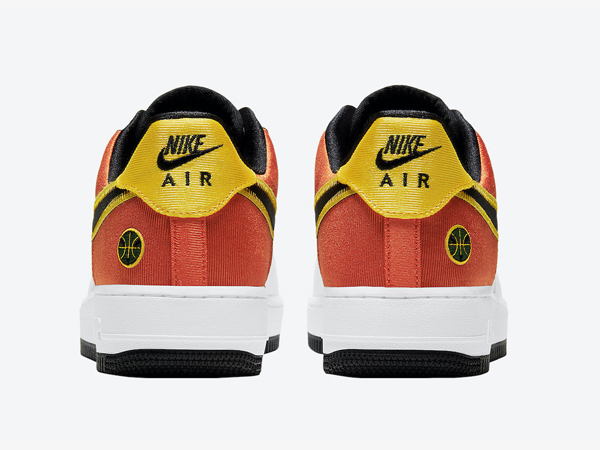 Images by: Nike
---