Converse and John Elliott have designed a small collection together. This collection includes two colorways of the Skidgrip model.
John Elliott
John Elliott is a fashion designer and has his own brand 'John Elliott Co'. He has been interested in designing clothes and sneakers from an early age. When he was eight years old, he already sent a letter to Nike that he wanted to work with them.
With his brand, Elliott wants to design essentials that stand out. He designs jeans with incredible washes, cardigans of very good quality and t-shirts that last for years. He likes to experiment with textiles, which allows him to design new and different materials.
All of the clothing in John's brand is produced in Los Angeles. The materials, on the other hand, are found all over the world, including Japanese selvedge denim.
In 2018, the time had come. John Elliott got to collaborate with Nike on the M2K Tekno. This model sold out quickly and gained many fans. In the following years, he worked with the sports brand on the LeBron Icon and Vandal High. In 2021, it is time for a collaboration with Converse.
The Collection
Converse x John Elliott Skidgrip | 172577C
The collection includes two colorways of the Skidgrip. The print on the upper is inspired by patina. This is a form of copper rust and precious rust. By experimenting with textiles, Elliott was able to recreate the imperfection of this rust on the upper.
The brown tones give the sneakers not only a unique look, but also a vintage look and feel. The Converse and John Elliott branding is on the tongue and on the heel.
This model costs €130.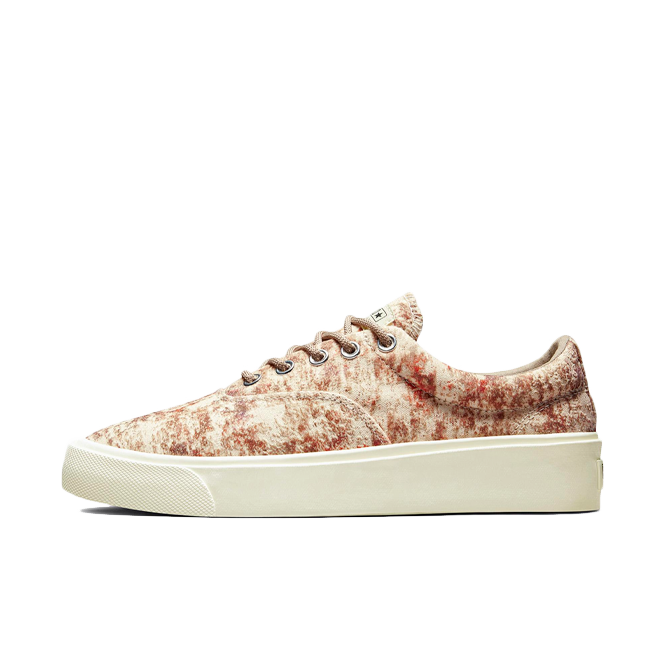 Converse x John Elliot Skidgrip | 172578C
The Skidgrip comes not only in brown tones, but also in green tones. This colorway mimics the patina very well, which is usually the green colour of the Statue of Liberty in New York.
The 'patina' runs not only across the upper, but the laces are also given this theme. The flocked canvas of this model is given a tactile texture.
This colorway also costs €130.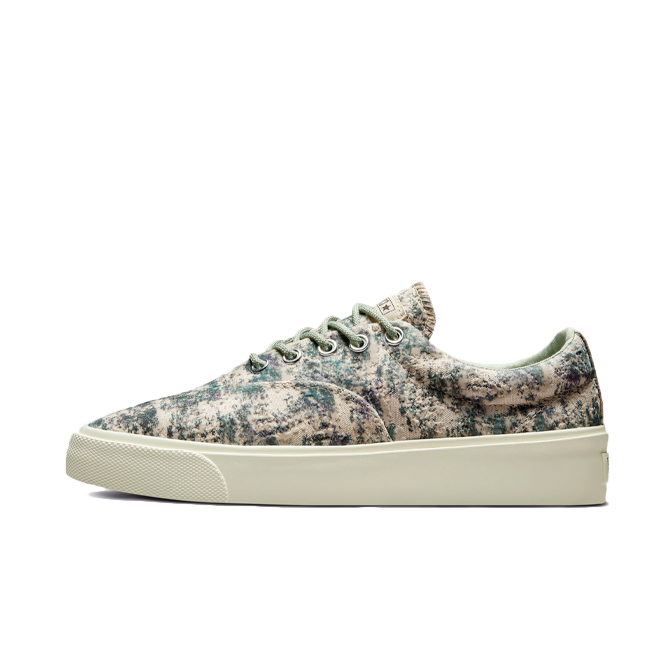 ---
Do you want to stay up to date with the latest sneaker news anytime, anywhere? Follow us on Instagram and download the Sneakerjagers app. In the app you can read our blogs and keep an eye on the release calendar.