The trend 'white sneakers' continues and also for the summer, which is already knocking on our doors, this trend fits perfectly. You can combine them with almost any outfit and they never get boring. And because I'm a big fan of white sneakers too, I've collected a top 5 white Nike sneakers from the BSTN Store for you.
But before we start, here is your chance to go directly to the BSTN Store. Maybe you already know exactly what you want or you want to get an overview first. Whatever the reason, the button below will take you directly to the BSTN Store: ⬇️
Always remember: Click on the picture to go directly to the sneaker in the BSTN Store! Have fun!
Nike Air Force 1 React
Let's start with the probably most popular silhouette of Nike at the moment. This sneaker is probably as high up in your list of favourites as FC Bayern in Bundesliga. Okay, little joke, but you can't go wrong with an Air Force 1 at the moment. The sneaker comes in all white look with a big, slightly greyish Swoosh on the side. The special thing about this shoe is the insole with React technology. Nike offers you 2 nice technologies to cushion every step perfectly.
This white Nike sneakers from the BSTN Store are absolutely trendy! For €120 you can own this gem.
Have you read Maren's blog about the history of Air Force 1? If not, I highly recommend it to you! Just click on the link in the text and you'll get there directly.
Nike Air Max Plus
An Air Max always works, doesn't it? And with the Air Max Plus in white you create a really casual look. Whether it's for your next barbecue, shopping or partying at the hip hop club, this sneaker will accompany you on all your trips. The reflective details are also really cool! The Air Max Plus also comes with super Air technology and supports you every step of the way.
Currently very popular and in the BSTN Store there are still some sizes available for €170. So it's worth it!
Did you know? The Stone Island brand is now available in the BSTN Store. So if you need a cool hoodie or sweater to go with your new kicks, I highly recommend you to check it out. Click on the button to get there directly.
Nike Air Max 2090
The latest silhouette from Nike has it all. The Air Max 2090 is derived from the Air Max 90 and gives every outfit a certain retro charm combined with a little bit of future. This one has a white upper and some colorful details to match. So a really nice shoe that MAN and WOMAN can both rock in summer.
The price for this sneaker in the BSTN Store is €150.
Nike Air Max 270
Besides the Air Force 1, the silhouette of the Air Max 270 is one of Nike's most popular. This white sneaker is spiced up a little bit by some black details. The transparent Air element at the heel gives the shoe a certain comfort factor. Super comfortable and super trendy, what more could you want?
This chic, white sneaker from the BSTN Store is currently priced at €150. I can tell you from experience that they are definitely worth their money.
Benassi JDI
Last but not least I have picked out some really nice slides for the summer. These slides are now as hip as sneakers and therefore definitely a fashionable accessory! For only €30 they can be yours!
[sneaker id=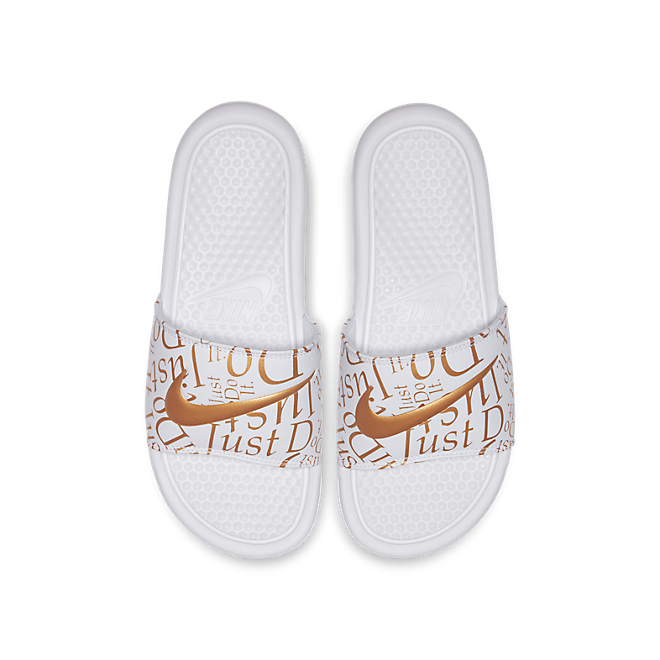 I hope that I could inspire you a little bit and that you are feeling the same in summer as I am. Now I wish you a lot of fun while browsing. If you haven't found the right sneaker for you yet, you can click on the button below to go back to the BSTN Store: ⬇️