Converse's new Gold Standard Collection embraces both luxury and sport. The collection consists of timeless essentials for him and her. With fall days upon us, now is the time for scoring new essentials. Check out the Converse Gold Standard Collection through the lens of Sneakerjagers here.
Gold Standard Collection
Converse goes back many years. Founded in 1908, the brand has been a well-known name in the sneaker world for over 100 years. Converse is particularly known for classics like the All Stars or Chuck 70s, but its new silhouettes are also very popular. Now, Converse introduces the Gold Star Collection, a collection consisting of premium essentials.
The Gold Standard Collection consists of items for him and her. The comfortable and luxurious essentials are each inspired by sports. The collection features luxury hoodies, sweatshirts, shirts and sweatpants. Each item comes in three basic colors: beige, black, and gray. Combine endlessly with the essentials of the Gold Standard Collection.
The items each come with Converse's signature logo. The Gold Standard Collection comes with unisex items. Each item is suitable for both men and women with its roomy and relaxed fit. The use of sturdy materials ensures that the clothing items are durable and will last multiple seasons.
Pair items from the collection with the updated Star Player 76. The mid-top sneaker was designed specifically for basketball, but today it is also a popular lifestyle sneaker. The upper of the sneaker is made of sturdy canvas. The Converse logo appears on the tongue and center panel.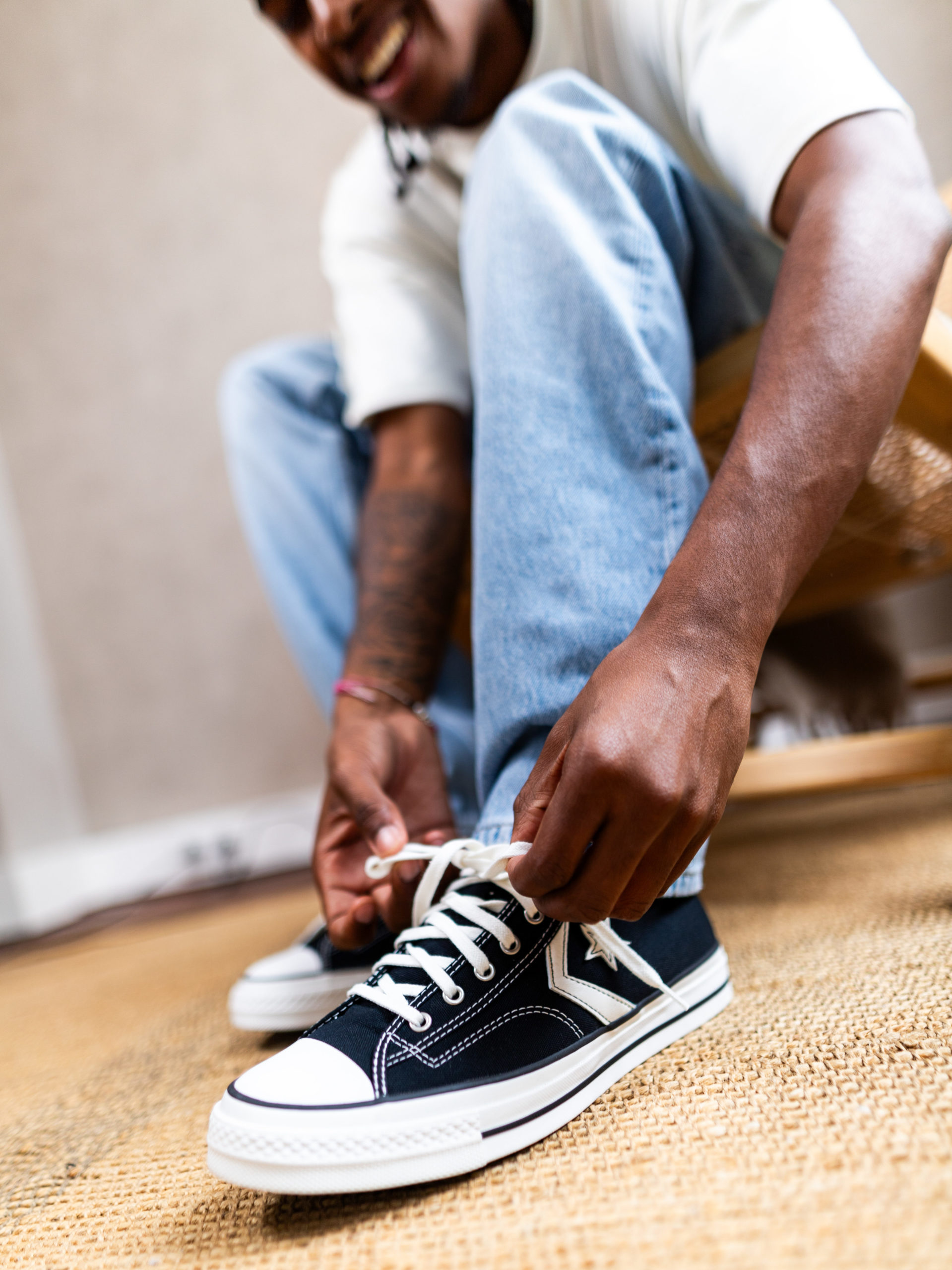 Pair the Converse Star Player 76 or other trend sneakers from Converse with the luxurious items from the Gold Standard Collection. Go stylishly through your winter with Converse. Check out more images from the collection below and click the button below to view the Gold Standard Collection.