Nike has developed a new pack called: Evolution of Icons. A number of models have already been released, but we didn't think Nike was ready to add new designs to the pack. There were speculations that the Air Max 1 would be added, and now they've been proven right! Nike has shared the first images of the Air Max 1 Evolution Of Icons! Check out the official images here.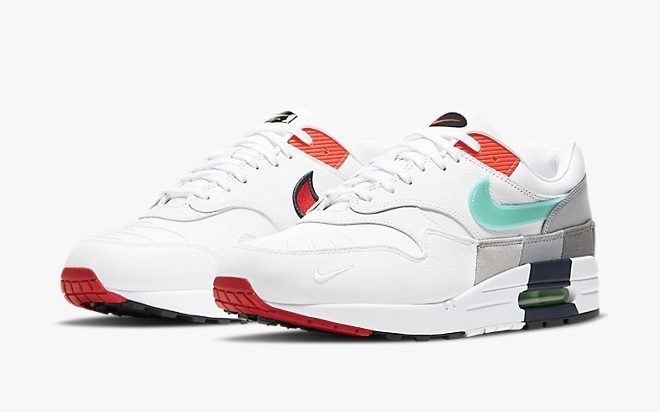 Nike Air Max 1 EOI | CW6541-100
As we predicted earlier, the Air Max 1 has been given a calm base with colourful accents. The design of this Air Max 1 is derived from earlier designs. This is clearly visible because it seems like different parts, from other sneakers, have been added to the shoe.
These parts have different colours and materials. For example, all four swooshes on the sides are different. Another unusual detail is that different grey blocks have been used on the rim above the sole. There are also white stripes sewn onto the toe box. These are reminiscent of the stripes we have seen on the Air Max Plus.
If you look closely, you will see that the inside of the sneakers (on the soles) feature the OG colourways of the Air Max 95 and Air Max 1. Nike probably took inspiration from these designs to create these AM1s. Also, the two logos on the tongue are different and the obsidian blue stripes around the Air Bubble's stand out.
When the Air Max 1 Evolution Of Icons will release is not hard to guess. As you can see on the back of the sneakers, the pair will be available on 26 March 2021: Air Max Day.
Evolution of Icons
Nike has developed the Evolution of Icons pack to celebrate the history and evolution of a number of iconic models. New designs have been developed to represent this celebration. Some of the designs have already been released and are still available! Check out which design you like best below: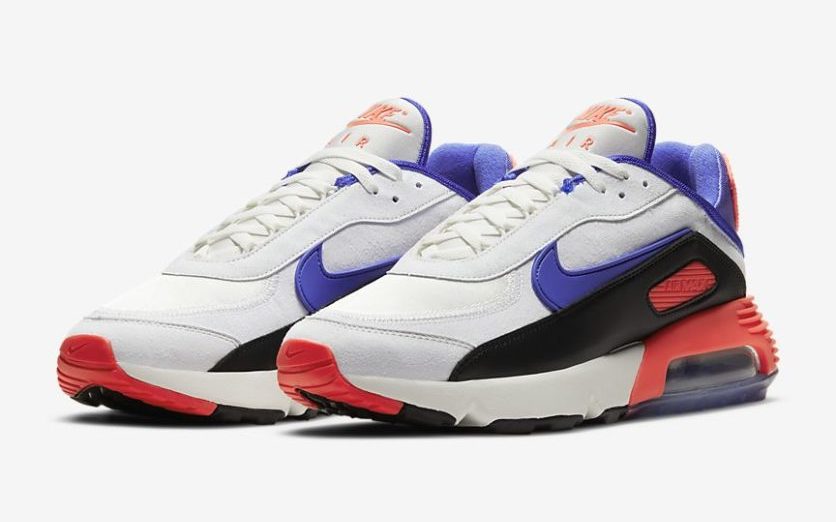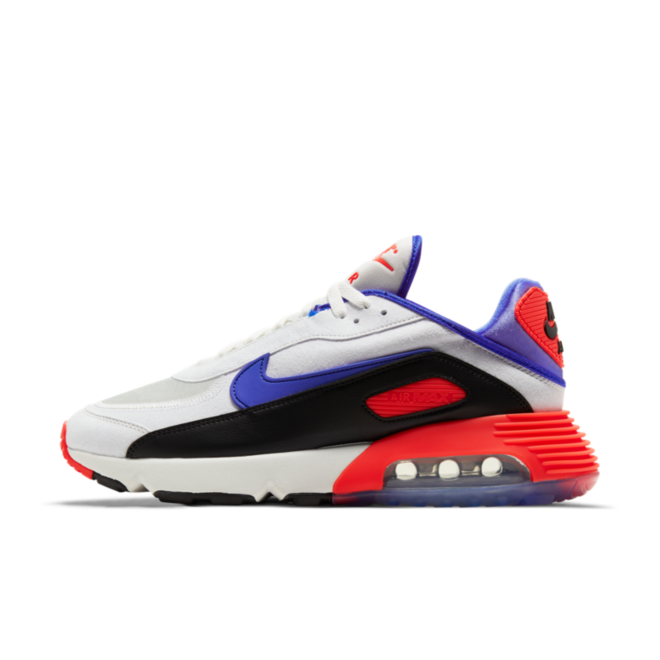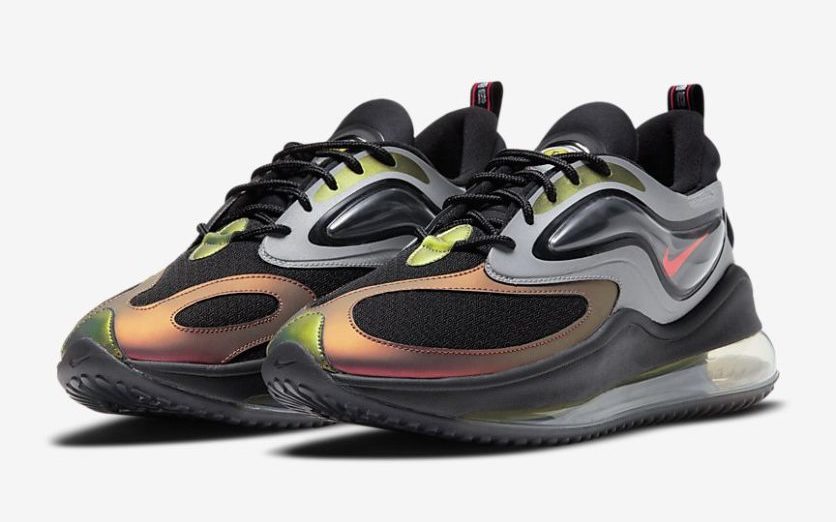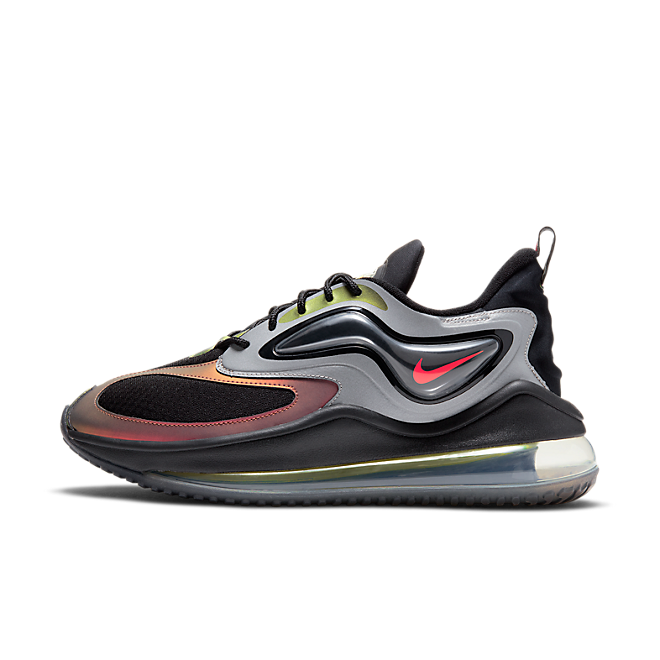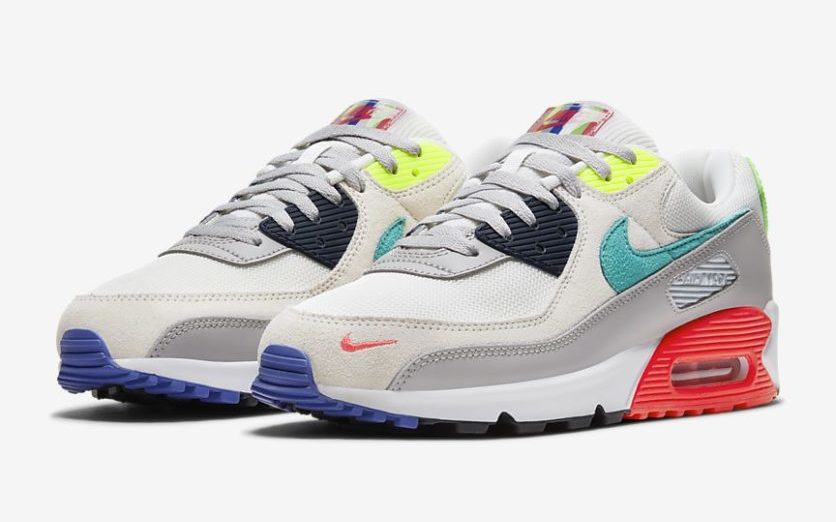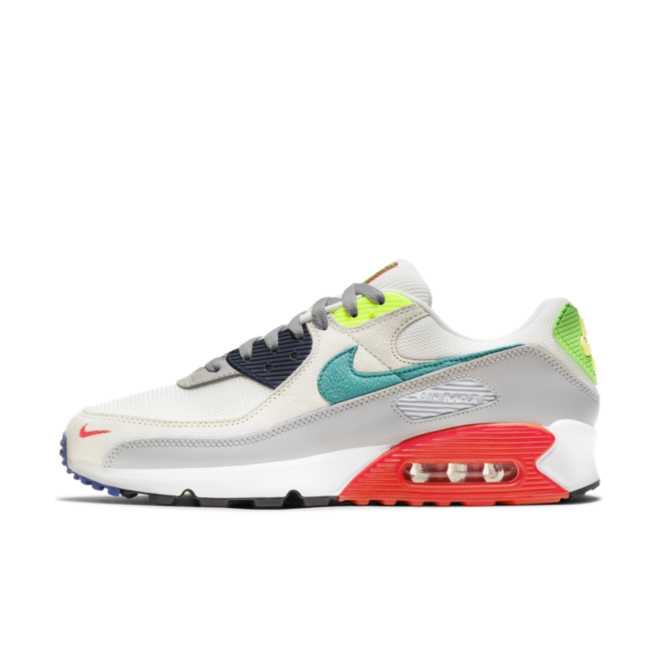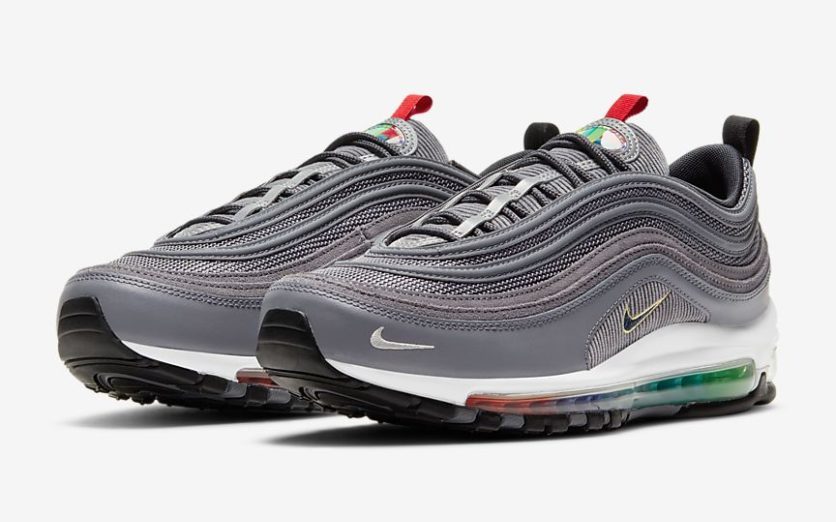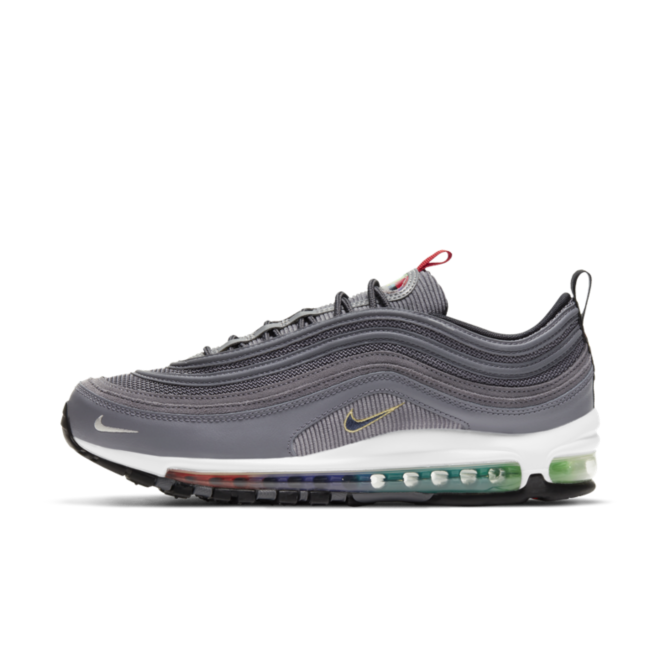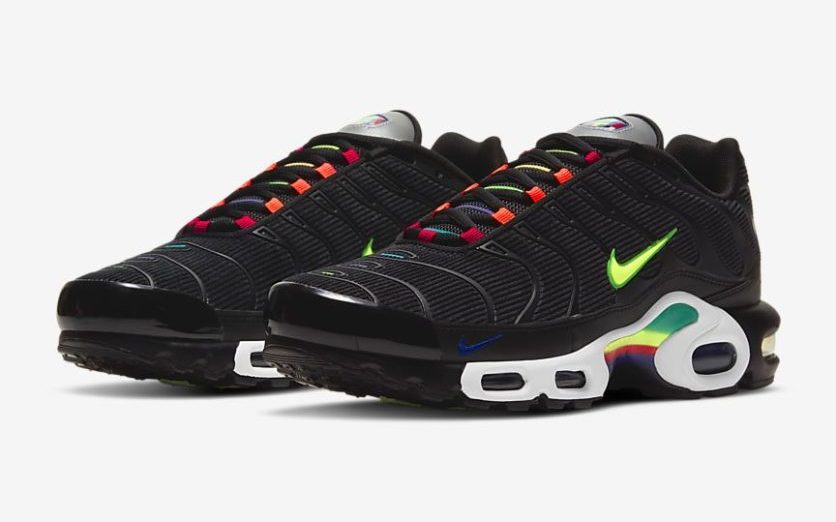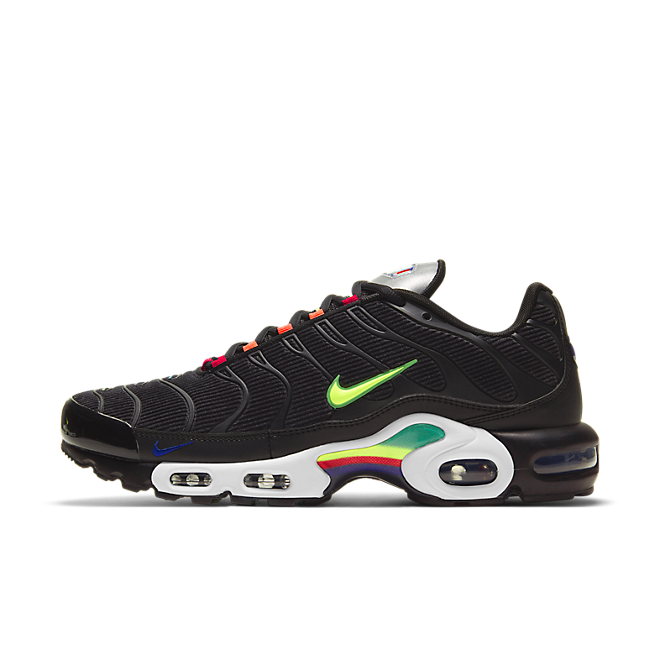 Waiting for the Air Max 1 Evolution of Icons? Then keep an eye on the Sneakerjagers Release Calendar to not miss the release! Also keep an eye on the Sneakerjagers Blog to be the first to know about new Evolution or Icons models!