NASA x Converse will drop 3 sneakers in March. The 3 pairs are inspired by the spacesuit and space shuttle. The first pictures have already appeared. We expect 2 high and 1 lowtop Converse sneaker with different NASA graphics.
We've had a collaboration between NASA and Vans before. This sneaker collection also took its inspiration from the unknown of space and dropped in 2018. Again, in this Converse x NASA collaboration, we see that inspiration was taken from space. The collaboration with Converse has a lineup of 3 sneakers, where in all three the base is white with the NASA logo on the heel. The STAR & BARS model has been given a slightly older logo, giving it a vintage look.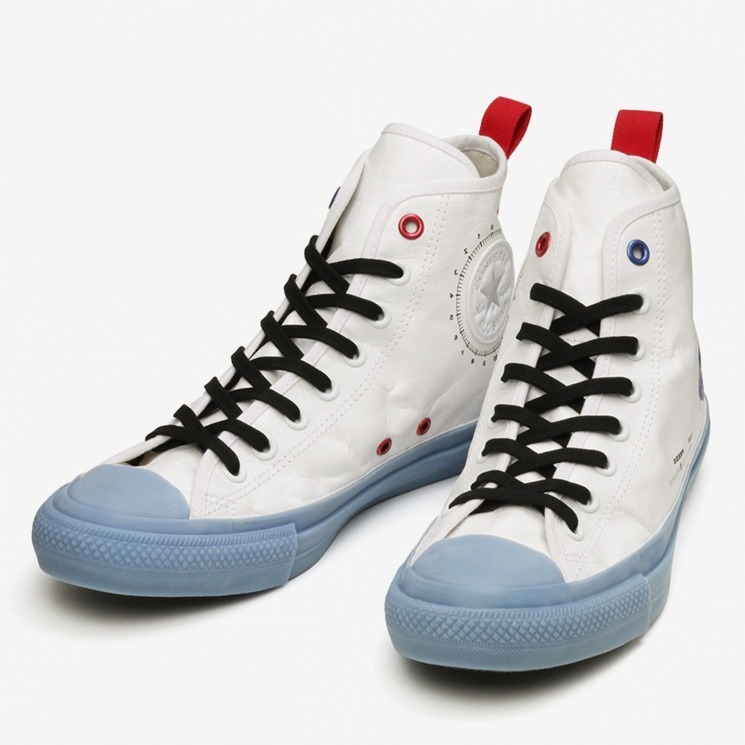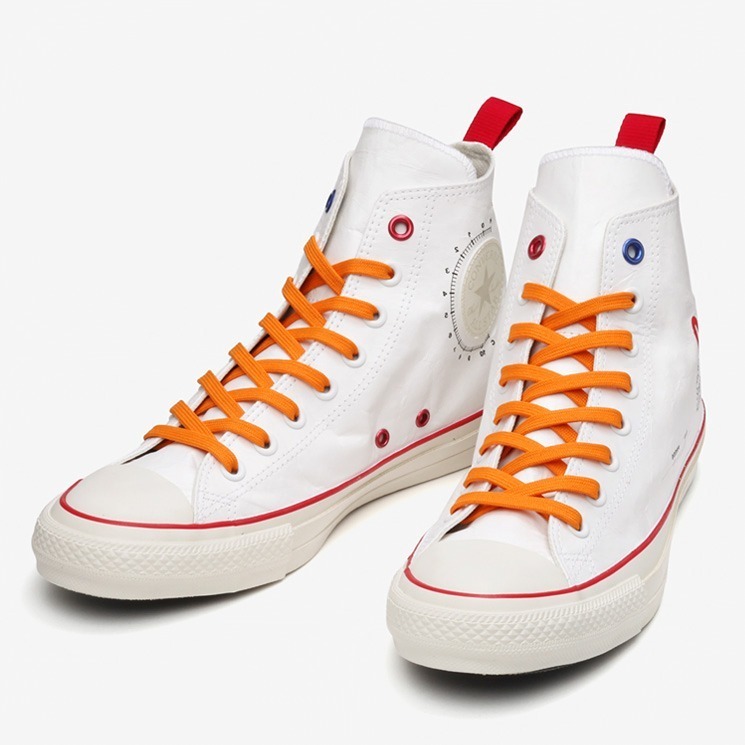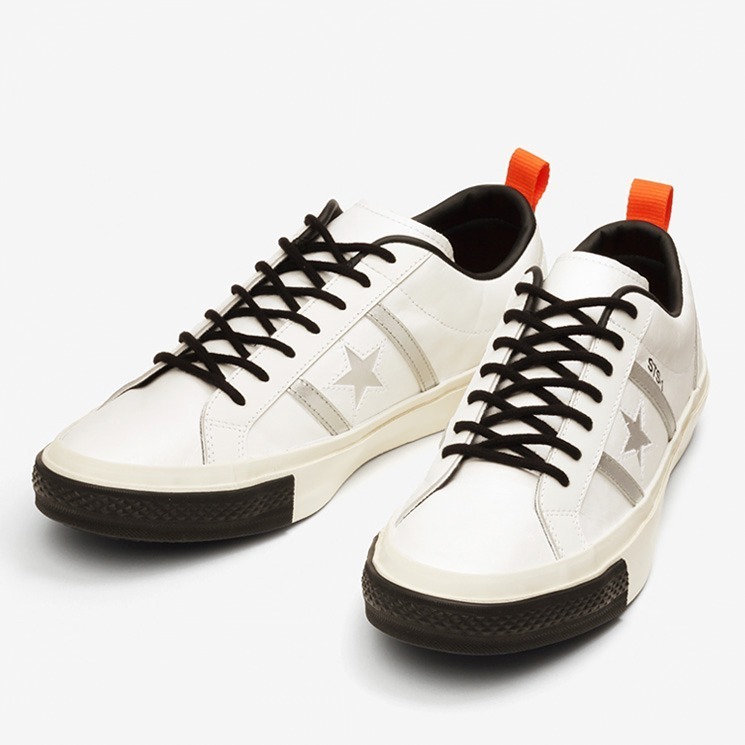 NASA x Converse All Star Hi
Two colourways of the NASA x Converse All Star Hi can be expected in March. We see a white base on both, which doesn't appear to be canvas this time. On one pair we see a blue sole and nose, with black laces. The other pair features the normal white sole and orange laces. The Converse sneakers both have a different NASA logo. However, the Converse All Star logo on the inside is the same. This logo has compass details, which refers to space suits, where the shoe is inspired by. Also the insole has nice space details!
STAR & BARS
The third pair from the NASA x Converse collaboration is the Converse Star & Bars. The sneaker has the image of the Space Shuttle Columbia and the NASA logo that was used from 1975 to 1992 is placed on the heel. Furthermore, we see a white upper with black laces and silver details. The sole is white/cream and has a black rubber part on the nose.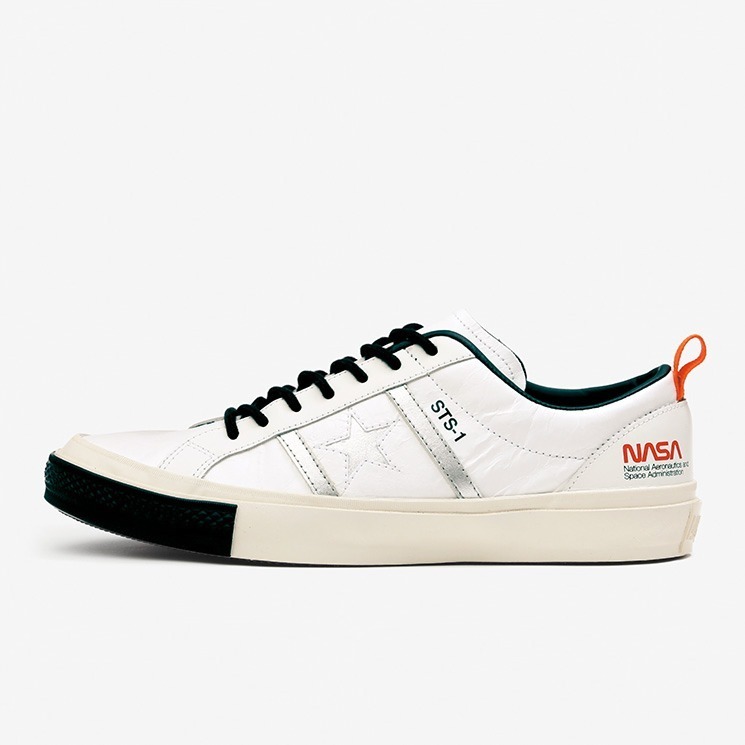 All 3 pairs from the collection are expected in March via Converse. We don't have an exact release date yet. Keep an eye on the release calendar, so you never miss a release! You can also find these Converse here, as soon as more is known.