Quick question for you dear sneakerjagers…of which Nike model are there over 2,000 variations and colorways? That's right, the omnipresent Nike Air Force 1 that can be seen on leg ends of young and old, male and female.
Nevertheless, everyone strives for self-realization and that's why more and more customized Nike Air Force 1s are appearing outside of the official Nike models. Make your own customized Air Force 1 is the motto!
Despite this overwhelming choice, there are many designers and creators who create their own version. AND THAT'S EXACTLY WHAT YOU CAN DO TOO! Because everyone strives for self-realization and that's why we celebrate the Nike Air Force 1 Custom.
How these designs can look, you can collect inspiration, what you need for it and how the whole thing goes, we show you here!
---
Nike by You
Even by design, Nike promotes self-expression and individualization. With the Nike Air Force 1 by You, you can build your own AF1 using the modular principle and mainly determine the colorway.
The possibility of coloring 13 different parts results in countless combination variants.
I opted for an almost mono colored Nike by You that really pops! I present to you my own AF1 creation that I personalized with the help of Nike: The Sneakerjagers Nike Air Force 1 'Magic Flamingo'
Real-time 3D visualization, which lets you view your design from all angles, makes the design process a very special experience. After completion, you'll get even more realistic images of your creation.
The Sneakerjagers Nike Air Force 1 'Magic Flamingo' created with Nike by You is available here:
You also want to try your hand as a sneaker surgeon and realize your very own idea…then this way:
---
Nike Air Force 1 Tear Away
Not quite as many possibilities, but just as much fun and experience offers the Nike Air Force 1 Tear Away, which is available in various colorways to cover. What (literally) is behind it we show you here.
This is a Nike Air Force 1 with multiple layers of fabric. You can accordingly separate the upper white fabric layer and have another color underneath.
The fact that you can decide which upper layer you leave on and which you take off, results in different colorways. Here is a review of the sneaker.
Of course, one advantage is that you can peel off the white layer if it looks too 'used' or is just very dirty. The Nike Air Force 1 Tear Away is still available at these retailers: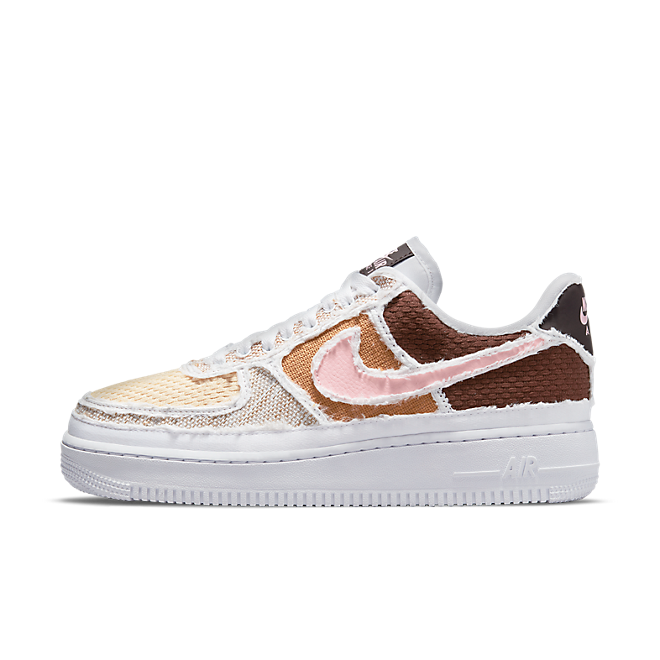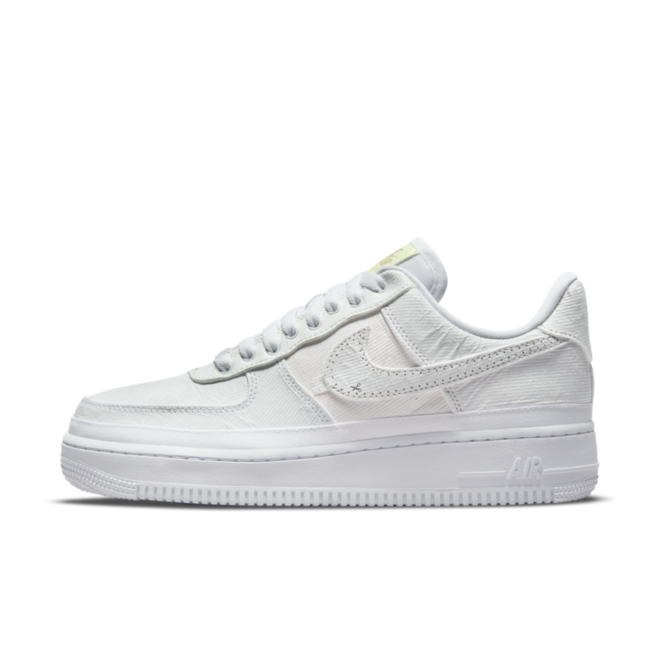 ---
Nike Air Force 1 Custom
Now that you've gotten to know the official customization options, let's move on to all the hobby and living room designers who grab a clean Nike Air Force Triple White and a paintbrush and get started. How to approach the whole thing as professionally as possible and what all is possible, comes now!
What you need
Of course you need the Nike Air Force 1 Triple White, which is unfortunately also sold out very often. At the moment you can get it here:
In addition, a customizing set is needed. Here I recommend the Angelus Beginner Set, available at sneaker-factory:
Here you get an explanation how to use the set best:
Inspiration
What masterpieces are so possible will amaze you. It should be added here that these are not official colorways from Nike and Nike has not commissioned them. Here I present a few:
Very popular and found in many variations are Nike AF1 Custom in 'Cartoon' design. As you can see, there is more to it than just painting the Swoosh a different color.
But! All beginnings are difficult and with a little practice you can achieve a lot!
Tip: Start with old expired sneakers and try out designs.
Very often, the kicks are inspired by popular series, such as in this example 'Dragonball'.
You often see playfulness with the Swoosh, which is also offset here, for example, and serves as an 'attack'.
In the last example of Nike Air Force 1 Customs, we stay with the modification of the swoosh. Here you can find countless creative solutions.
Whether lightning, offset or as in this case in the stranglehold of a snake. There are no limits.
---
Now it's your turn. Prove yourself as a designer and create your own Nike Air Force 1 custom one-of-a-kind. For more inspiration from Customs, be sure to check out our Instagram page!
Peace Out, Sneakerjagers!