Tobi is 28 and comes from near Regensburg, in Bavaria. He started collecting sneakers at the end of 2016/ 2017. One pair became two then ten then fifty, which is why he then combined his passion for photography with that for sneakers. The content should stand alone and not next to all the holiday photos, which is why Tobi created his own Instagram account, which relatively quickly inspired more and more people.
What was the first sneaker that triggered your passion and created @hypetobs?
This was in fact simply an Ultraboost 2.0 'Mulitcolor'. A simple white shoe with colourful reddish accents that I bought online from Rome. I remember that very well, because they came out when I was in the Italian city and I knew I really wanted them.
How many boosts do you have?
I have 35 Ultraboost shoes, but if I count all the Boost shoes, it's between 100 and 120. That's probably one of the largest proportions of my collection.
You are an adidas collector, why and what connects you with the brand?
First of all, the closeness I have to the brand is because I grew up in Bavaria: it is the main sponsor of FC Bayern, the national team is equipped and at some point you simply grow into this brand more than perhaps others. On the other hand, I also started when adidas became the brand that was most sought after. All the Boosts and Yeezys were just coming out, which in turn fuelled the hype. That all contributed to it. Finally, the fact that the headquarters are not far from where I live. That's why I often went there and also to the outlets.
For example, I got a tour of the headquarters in Herzogenaurach by chance. That was really the decisive point when I realised that adidas is the brand I enjoy the most.
How did the chance visitation come about?
Originally, I had a date with a friend and we wanted to go to the outlet on our day off. At that time, I was already in various sneaker groups, such as "Sneakerholics" and thought I'd just try my luck now. Maybe someone from adidas is in the group here and would offer to show me around for half an hour. As luck would have it, a member of staff was in the group and said that if I was up for it, he could take me for an hour tomorrow. He signed me up and my buddy was also allowed to come along. It's worth a try!
What did you see there?
In the end, we still went through the old entrance at that time (mid-2017), but now it is the big arena. Afterwards, you are greeted by the large statue of Adi Dassler on a bench, which was already a good first impression.
Later, we walked across the campus over various sports fields for tennis and long jump, for example, past the Trefoil sign and into the staff offices. It was really nice and interesting. In the small museum, which is open to staff and guests of the headquarters, you can see the first Stan Smith or Superstar.
There is also a golden book in which Run DMC or Pharrell have immortalised themselves. There are also sports clothes from the Olympics and world championships on display.
A little "fanboy moment" for you.
Yes, it was really exciting and even a bit overwhelming, because you don't know what to look at first. In the meantime, it's more normal, because I've been there lots of times now.
Over time, I have made some (close) friends with people who work there. Because of Corona, you're not allowed in right now, so the last time I was on campus was in January 2020. We used to do a shoot about once a month. I would meet up with one or two staff members for a whole Saturday afternoon and we would shoot different sneakers all over campus. That was really nice and very varied.
Is it then 'you as a photographer shoot new releases' or 'you as a collector see new releases and get them for your Instagram'?
Both. It depends a lot on what's coming up. Like now in Summer 2021, when so many sneakers are dropping, we photograph upcoming releases or shoes that I might have just bought. When it drops, I just try what I already have in my shoe closet and combine old models with a new outfit again. I always try to keep a balance.
That's your job now too?
No, it's really still a hobby that eats up time. I work as a web developer and am an authorised signatory in an advertising agency.
But you also work for Klekt, right?
Yep, I count that as part of my Instagram. Klekt is my favourite platform for shoes or clothes that are already sold out and I have to buy at a resell. I've also made a lot of friends here and I'm always happy to see people at trade fairs.
How much do you spend on sneakers per month or do you even set yourself a budget or limit?
For me, it's usually the case that it varies a lot. I have to admit that in April, May and June (2021) I bought a maximum of one pair. That was very little, whereas in January and February it was more.
But, funnily enough, it's not the current releases that I'm interested in, because there are very few that I buy. I'm interested in the search for special models and I get quite a lot of messages from former adidas employees or influencers who have seeding packages from three years ago that they found when they were cleaning out their closets and ask me if that would be something for me. If so, then we find a price.
That's why I occasionally make more expensive purchases, for example if it's a rare model from 2015. I have to structure that, because I don't normally spend €1000 a month on shoes. If I break it down, it will be around €400.
If a pair comes along that I really want, I try to sell something, because I have many that I haven't worn yet. So I try to balance it out: if something comes in, then something has to go.
What do you base your purchase decision on?
Hmm, mainly from close friends and from adidas employees who are not allowed to tell me anything in advance but give me subtle hints like: 'next month something is coming'! We have very similar tastes, so I can rely on that.
Otherwise, it's simply important to me whether I like the shoe. It's not about a big hype. If there's a Yeezy with UV stripes, I like the idea, but if there's a lot of hype about it, I might not go for it. If I don't like it, I don't like it. I'm very simple in that respect.
You said you were looking for OG models. Which ones are currently on your wish list?
My list was very long at the beginning of the year, but I've found a few so far. I like to post it on Instagram, so if anyone knows anyone or hears anything, they should let me know. I've had a few people reach out and offer me a pair of sneakers. We've usually been able to agree on a relatively good price.
Of course there are always some missing, but right now I would like to have the Futurecraft 3D in black, then I would have the 3D pack full, the NMD Pitch Black, also Family & Friends model, which was limited to 500 pieces and otherwise a few Human Race, Samples or Family & Friends models that maybe never came out.
Every now and then, there are accounts that post them and offer them for sale. I'm in good contact with the bigger accounts, but we haven't been able to agree on a price yet. But I feel that they have to go down at some point because the demand is just not as huge as it probably was in 2017/2018. So I can imagine that we can come to an agreement in the next few months or years and then I will strike.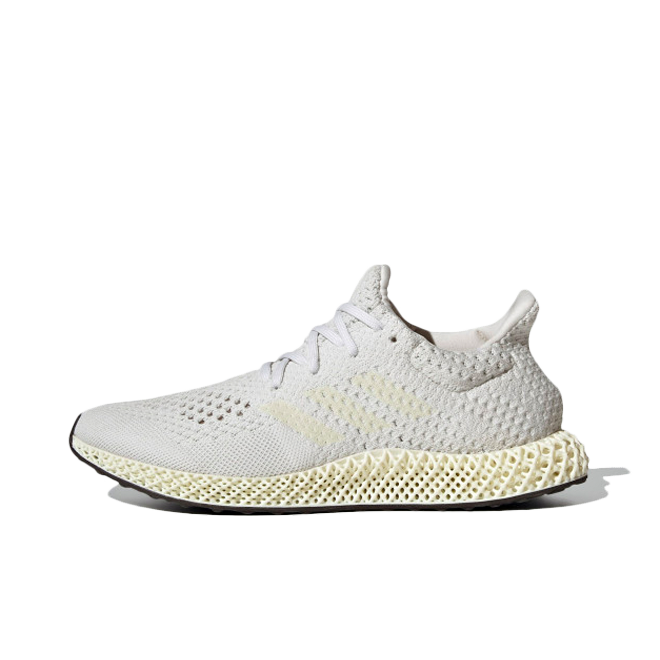 You'll stick with it?
Yes, exactly. I don't have to have them by the end of the year, I'm flexible. I never exceed the pain threshold that I have set for myself. It stays and then I just don't get the shoe.
Today you are wearing a Forum. Despite a full wardrobe, there are probably models that you put on again and again. What are they?
This includes the Forum Low (I'm not a fan of high tops, by the way, although I now have the first Mid, let's see if there will be more) in many colorways. I also often wear the Supercourt, for example when I have to be quick in the morning and it doesn't matter which trousers I wear, it always fits. Otherwise I go for the classic Ultraboost 1.0 in white. It's my go-to when I know I have a long run ahead of me today.
How do you see the development of the sneaker industry? One week one sneaker is the absolute hit, the next week another one is hot. What do you think about that?
Right. Sure, the releases have increased a lot. I'm lucky to be an adidas fan anyway, because I've saved a lot of money on other brands, which I don't like anyway. In general, it's become really difficult to get the things you like.
If you look at the Nike Fragment/Travis story now, it was simply impossible to secure a shoe, no matter how and where. I now try to sort things out to the extreme. When I know that new adidas are coming out, I focus on one or two pairs that really appeal to me. If I don't get one of those, then I try a third release, because you've already saved the money from the first one.
If I hadn't gotten the Jeremy Scott [which dropped in August 2021 during adidas CONFIRMED Member Week] Forum Money Wings, that wouldn't have been a shoe I would have picked up at the resell.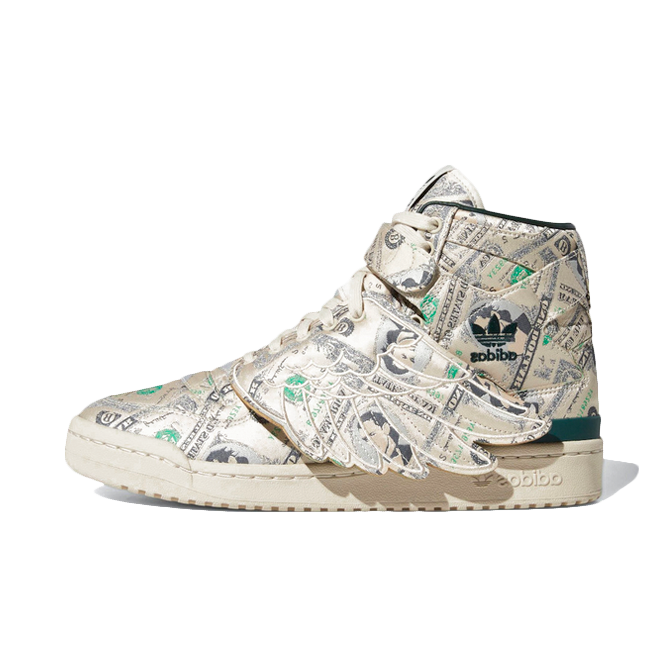 Why did you try it anyway?
Yes, of course, I signed up with adidas and then read that it also comes with other stores. I tried it there because I often have a good chance of getting it there and signed out with adidas. Now I'm going to have a look at it, if it suits me then it stays, if not then it doesn't.
As I said, I'm not someone who runs after a shoe and tries it on forever. I'm more the kind of person who thinks five times before I buy a shoe from a reseller. I usually wait a few weeks to see if I still like the sneaker and if the price drops a bit.
How much passion is that then, if you try to get it but it would also be ok if you don't get it?
If I hold the sneaker in my hand and immediately like it, I usually keep it. If I have doubts at the beginning, I often end up sending them back after two weeks. It's the same if I haven't tried it on in the first two weeks. Then I know: 'Good, I don't have to have it one hundred percent'. But that has also changed. I used to put it on straight away and then three weeks later I thought, 'Why should I?
Can I summarise it like this: On the one hand you contribute to a certain hype because you make the shoes an object of desire by photographing and sharing them, but on the other hand by looking for OG models and 'taking hypes with a grain of salt', is that the deceleration we need?
Yes, for me it's also really about storytelling. If the brands have come up with a concept and tell a story, then I think that's good. Not like with Travis, where Nike thought they could make the hype even bigger by combining the heavyweights. Sure, that worked in the long run, but if you now need a third and sometime a fourth or fifth collab in order for it to be a sneaker that achieves hype at all, I think that's the wrong direction.
That's why I focus on storytelling, how does a shoe come together, what's the background…?
With Human Race, for example, I follow the design and product development and they always give insights, which catches me much more than 'such and such' has the shoe on.
You don't live in a city like Berlin, but go to Landshut from time to time. If you put on a Yeezy Foam Runner, I could imagine that people wouldn't understand?
I never wear my Foam Runner outside. *laughs* I hardly ever wear really unusual sneakers like the Yeezy 450 or the Foam Runner. I like the 450 extremely much in my collection because it's the first colorway and the first model. But I tend to save them for a trip to Berlin or Cologne. Otherwise, I mainly wear normal pairs.
I like to have an Overkill ZX 8500 on my foot that is striking in colour but doesn't look like you have an ulcer like some other collabs.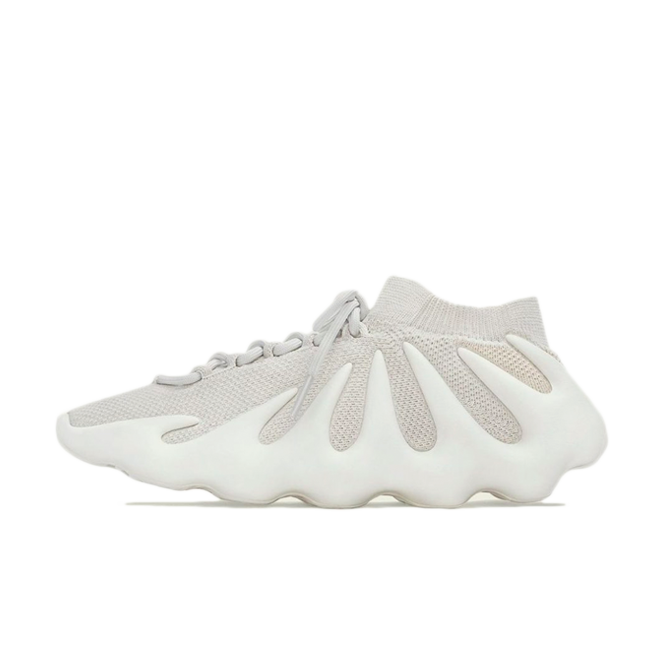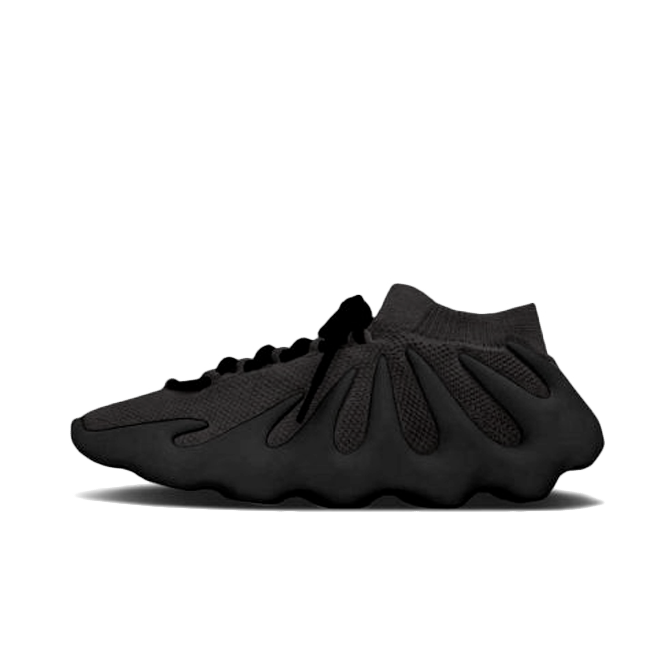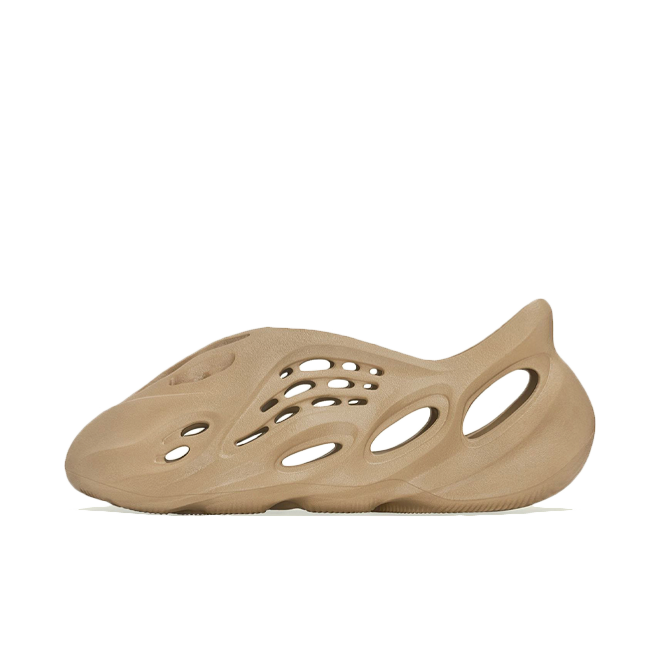 What is your favourite collab with adidas?
I'd best go through all the shoes. *considers* My favourite collab with adidas is with Parley. First of all, I'm a big fan of the colour, turquoise and blue, and all the shoes and models have a nice unique selling point. Sure, Pharrell Williams has something too, but Parley does it the best.
Which collab do you want?
I'm always a big fan of adidas with Kith, so Ronnie Fieg. I'd like to see him make his mark on more silhouettes.
For example?
If he brings out a Forum with his classic ideas and simple colourways, I would get it immediately.
What is your most expensive shoe?
Two or three reached my pain threshold. One was the Human Race 'Shock Pink', the Family & Friends with those Chinese characters, then the Parley OG, which was 1/50 and also Family & Friends, and also the Human Race 'Billionare Boys Club'.
Of course I have to ask one more thing. You have an adidas tattoo that has made waves. What's the story behind it?
At the time, I thought about it for a long time and had the idea that I wanted to immortalise the brand or the whole phase that I have experienced so far and that still doesn't stop now, somewhere. It's part of my life now and will belong to me forever, which is why I want to wear it on my skin.
I didn't think that adidas would be so enthusiastic about it. There were some who said 'Cool, we would never have dared to do that'. But for me it was never an issue that my enthusiasm would ever turn into becoming a Nike fan.
I can't do that now, just because of my arm. On the other hand, the tattoo shows everything I've already experienced with the brand: I've met people, made friends, had all kinds of evenings, events, collabs - that's what I remember and that's what I think of when I look at the tattoo. Not just sneakers, but everything that came along with the passion.
Thank you Tobi for your openness and authenticity. Take a look at his Instagram @hypetobs.