Today we have a very special announcement for you: In our app you can try your luck and win the Air Max 1 City Pack! The sickest thing about the whole giveaway is that you don't just win one pair, but both pairs in your size. To find out how you can take part in the Air Max 1 City Pack giveaway and which sneakers you can win, click here!
Giveaway!
As already mentioned you can participate in the raffle in our app. If you don't already have it, you can download it for free from the App Store or Google Play Store. When you open the app, you will be taken directly to the competition. All you have to do is enter your email address and shoe size and click "Enter Giveaway!". That's it and with a little bit of luck you'll soon be able to wear your new Air Max 1's on your feet. The raffle will be held on Friday, April 10th, 2020.
Let us now turn our attention to the shoes we are talking about. Maren has already introduced the City Pack to you. All important details can be found here. So let's have a quick look at the nice colorways of the popular Air Max 1:
Air Max 1 City Pack
But before we take a closer look at the two sneaker, I would like to mention briefly the story behind them. The sneakers are dedicated to two popular European capitals. Two cities that couldn't be more different from each other and yet they still resemble each other in their very own way. On the one hand, there is a homage to the city of London and on the other hand, we will be delighted with a homage to the city of Amsterdam. In contrast to Amsterdam, London has a much higher population density, so you can decide whether this is positive or negative. In any case, both are very popular cities in Europe and Nike has recognized this.
Air Max 1 City Pack: 'London'
What do we often first associate the city of London with? Rain, of course! And maybe this is also the reason why the colorway 'London' is kept in the rather simple colors grey, blue and white. A cool and clean colorway made of great materials. The upper is made of mesh, leather and suede! Let's have a look at the sneaker: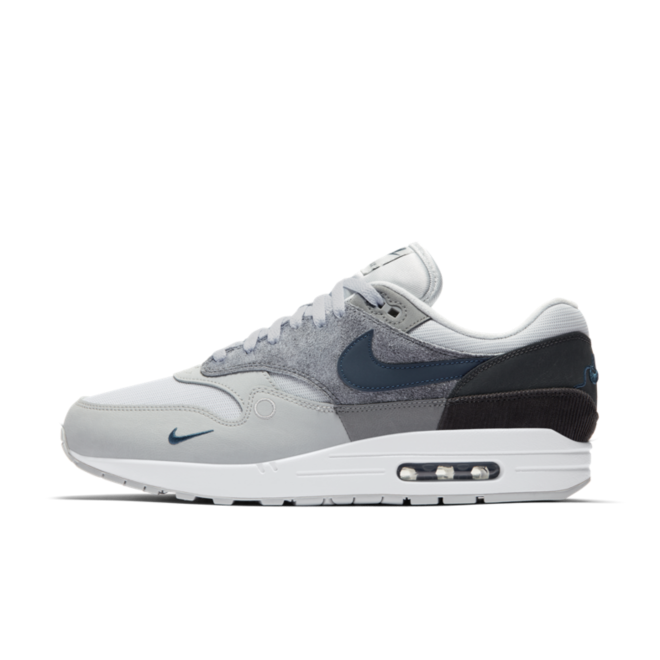 Air Max 1 City Pack: 'Amsterdam'
Amsterdam: The city of canals and cyclists. I don't think I have seen so many people riding their bikes in any other city so far. The upper is mainly leather and suede and comes in beige and brown tones. This is probably because there are still so many old buildings in Amsterdam. A cool vintage look on a classic silhouette. Just great!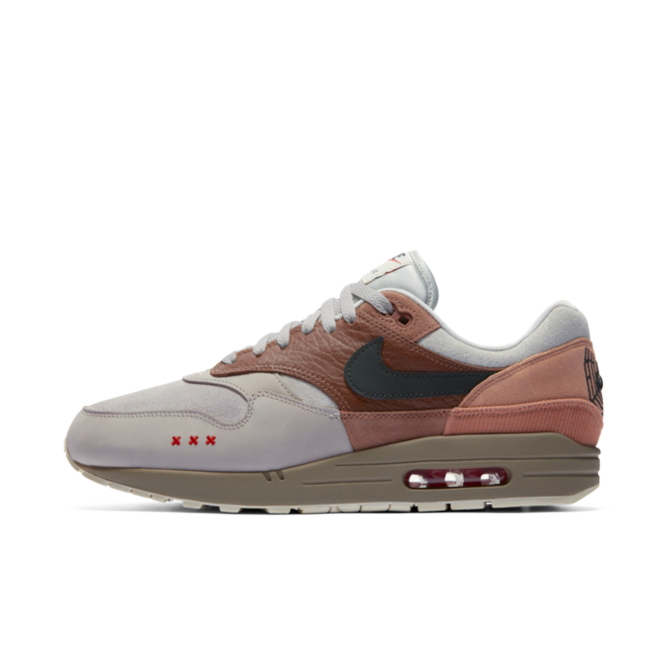 Did the giveaway for the Air Max 1 City Pack blow you away just like me? Then have a look at our Release Calendar, there we will keep you up to date with the latest news of the sneaker scene. I wish you good luck with the competition and keep my fingers crossed for all of you! And who knows, maybe there will be the next killer giveaway soon.