The Nike Air Max 90 SE and Air Max Verona SE are dropping soon with a 'Black Safari' print. These sneakers are specially designed for women and have shiny details. The Nikes in this pack have a classy, yet tough look and can easily be styled because of the black upper.
The Nike Air Max 'Black Safari' pack contains two great pairs. The Air Max 90, which celebrated its 30th anniversary last year with several retro releases and the Air Max Verona. Both sneakers have been given a colorway that is especially designed for women. In this pack, Nike didn't only care about style, but also comfort, and a modern touch played an important role. We have seen safari prints in the past. This time it is a lot more subtle and the print is only visible in the details.
Air Max 90 SE 'Black Safari'
The Air Max 90 as we know it, but with new details. This time, the leather upper is made black. The 'Black Safari' accents can be found on the Swoosh, among others. A dark coloured print, resembling the skin of a snake, is featured here with a glitter effect. The animal print accents add a touch of nature to your look. A little wild and the perfect amount of edgy. The midsole has been given a white colour, as has the branding on the heel. The tongue branding is brown panther print on suede fabric. Finally, the Air Max 90 has a black rubber outsole.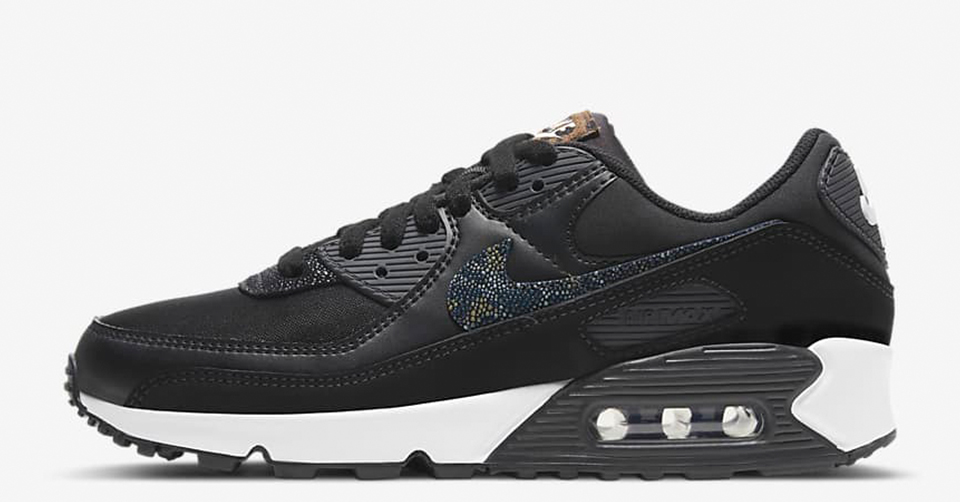 Air Max Verona SE 'Black Safari'
A slightly less popular model, but with this colorway just as awesome as the Air Max 90! Mesh, leather and suede come together on the black upper. The Swoosh also features an animal print with a shiny effect. The same print runs along the laces. The midsole is made white. The Air Unit is black, together with the outsole. The tongue has panther print branding on it as well. Finally, the Air Max Verona SE features reflective details on the toe cap.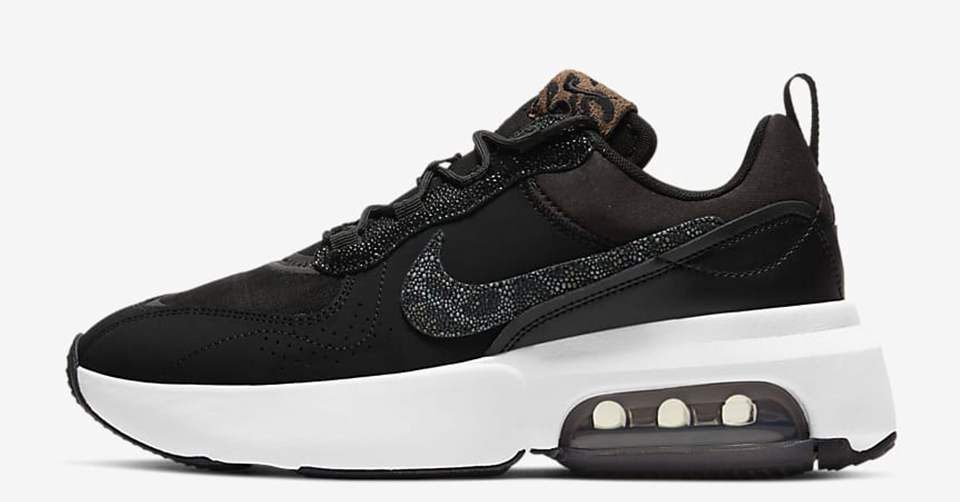 We don't have an exact release date yet. What we do know, is that we can expect the sneakers soon! Both pairs will be dropped by Nike in women sizes. Keep an eye on the Sneakerjagers release calendar, that way you won't miss any releases! Follow @sneakerjagers_wmns on Instagram. Here you can find great sneaker and styling content.