The hot days have just begun here in Amsti and a Berlin streetwear & skateboarding store is releasing a special shoe that takes advantage of this heat. Sounds crazy right now, and I have to say…it is! Get ready for a very special Civilist Berlin x Nike SB Dunk Low! The Kickz are going to release on 29. August 2020 and for 110€ those kickz are yours. There are already some raffles for those kickz open! Just click on the button down below to get to the Retailer List!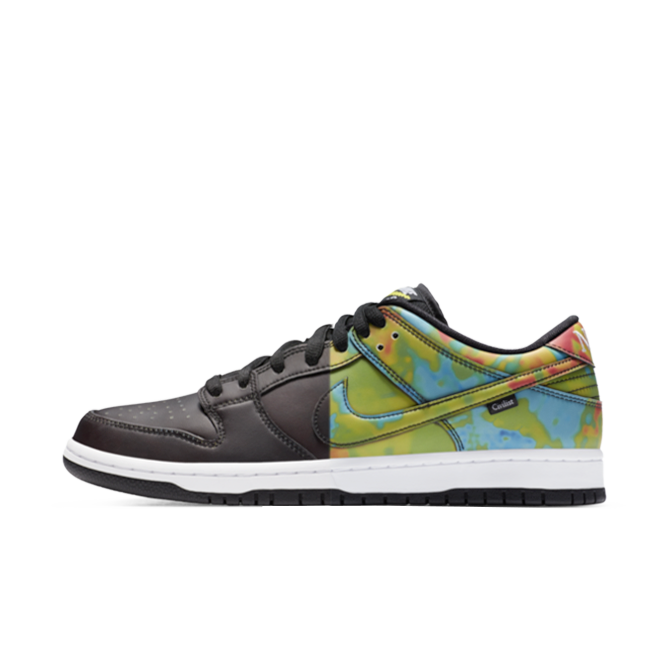 Here we give you all the information about the Kickz and also went on a hunt for pictures and videos. You can find all that below. But first let's see who Civilist Berlin actually is:
Civilist Berlin - Where every form of art is welcomed!
2009: It all began here. The two boys Alex Flach and Andreas Hesse opened their first store in Berlin Mitte, Brunnenstraße. Their dream was to create a store that combined a skate store, streetwear boutique and a place where art exhibitions could take place.
And that is exactly what Civilist Berlin is today. The Heads of Civilist Berlin have even already had several collaborations with Nike. The last collabo took place on the popular Nike SB Zoom Stefan Janoski. Check it out:
Those Kickz are fresh, right?
As the hype of 2020 wants it, this time no Janoski will be designed by the Berliners, but it's the Civilist Berlin x Nike SB Dunk Low. Believe me, if you are already a fan of the Dunk Low silhouette, you will want this special sneaker here! Why? Check out the video here that Civilist Berlin posted in their Instagram Story a few days ago. TIP: Turn off the sound on your device.
Civilist Berlin x Nike SB Dunk Low
As you can see, the sneaker has got a really crazy upper material! Because it reacts to heat and then changes. But let's take a look at it from another perspective:
Eh? Why does the sneaker still have the Heat Map Print here, although the guy doesn't pour water over it this time?
This is because the special upper material reacts with water as well as with sunlight. We can't explain how it all works ourselves…but what we can say is that the sneaker is already creating a lot of hype and everyone is just waiting for an official release date! As expected, the end of August has come and the Kicks will celebrate their release on August 29th, 2020!
Wir halten euch wie immer natürlich up-to-date und lassen ihr bekommt in unseren >>Sneaker News<< schon bald neue Bilder zu dem Style. Stay tuned und gönnt euch hier noch ein paar Detailpics und ein Bild, auf dem der Sneaker in seiner ursprünglichen Form, ohne Heat Map Print zu sehen ist. Bis denne, liebe Community! ❤️
As always we will keep you up-to-date and you will soon get new pictures of those kickz in our >>Sneaker News<<. Stay tuned and enjoy the details shots and a picture where you can see the sneaker in its original shape without heat map print. See you, dear community! ❤️