The Vans Sk8-Hi has been one of the best-known and most popular sneakers in the world of skateboarding since its first release in 1978. The stylish high-top silhouette from Vans has long since found its way to the feet of the broad "non-skater masses".
So we ask ourselves: "What made the famous skateboarding silhouette so popular and where does the Sk8-Hi stand today?"
The Vans Sk8-Hi and the direct path to popularity
As already mentioned, the Sk8-Hi was introduced and released for the very first time in 1978. The then-new silhouette was Vans' first ever high-top silhouette. Those of you readers out there who have stood on a board and, at best, even made it as far as trying your first flip tricks, know exactly why high-top sneakers can be the salvation of your session.
So for the "inexperienced" among you, I'll spare you some pain at this point. A sneaker like the Sk8-Hi, which goes over your ankles, can help you to avoid bloodying your ankle with the force of your skateboard directly after your non-landed 360-flip. On bad days, that can end your session or make it even more painful.
The now iconic silhouette from Vans was then the second skate sneaker highlight after the Vans Old Skool to feature the distinctive side stripe. A cool fun fact at this point is that this stripe is officially called the "jazz stripe".
The Vans Sk8-Hi as canvas
Back in the 80s, the time of crazy hair and lifestyle, the Vans Sk8-Hi became a popular object of creative expression. At that time, it was almost a must to give your shoes a special personal touch. Several lovers of the Sk8-Hi silhouette easily customised their sneakers with permanent markers, thus representing their own lifestyle and living out their creativity as they pleased.
This defining feature that the high-top variant of the Vans Sk8 was given by the masses gave the shoe a whole new meaning. From that point on, the Sk8-Hi became an iconic model for the brand and quite a few new patterns, details and colours of the silhouette were produced.
Since autumn 2014, Vans has even been offering us all the opportunity to design our very own, self-created Sk8-Hi on their website, without the need for pen, needle and thread! Spoiler: It's mega fun! The Vans Custom Editor allows you to design everything from the pattern on the toebox to the colour of the sole! Choose your favourite from an enormous number of patterns, leather and suede colours and even give the shoe an unmistakable look with a personal inscription on the heel!
Here I have quickly designed our very own Sneakerjagers Sk8-Hi for you!
You can currently find these top Vans Sk8-Hi models in our sneaker collection
You haven't seen our in-house sneaker collection yet? This is our huge archive where you can find a list of your favourite models in all sizes and all colours from the most popular retailers worldwide. In the following, we would like to make your search a little easier and have picked out a few of the best Vans Sk8-Hi models for you:
The OG-Colorway: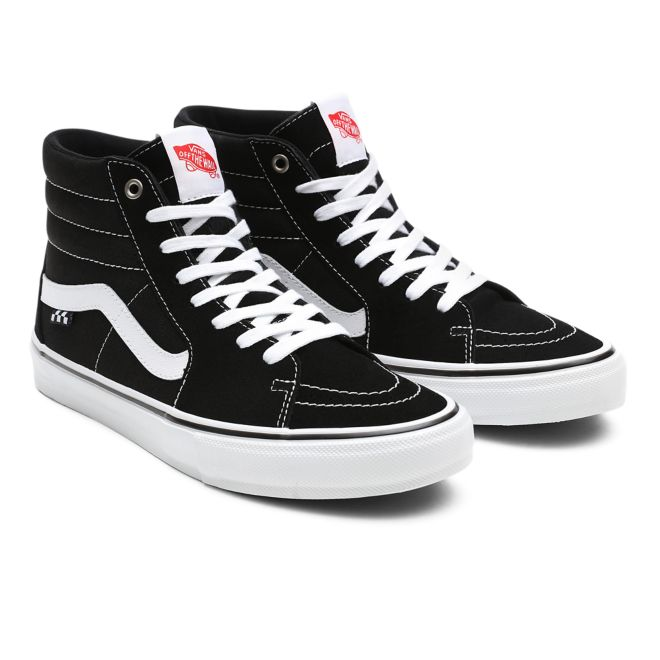 The classic 2.0: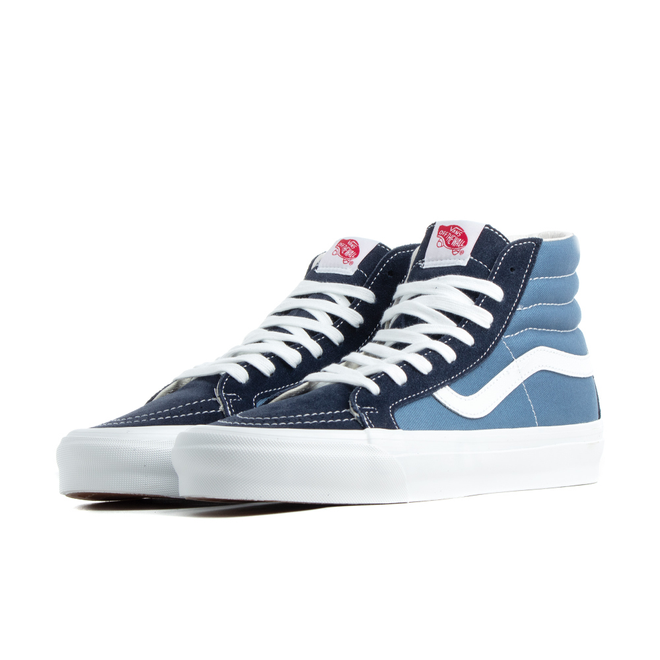 Checkerboard Sample: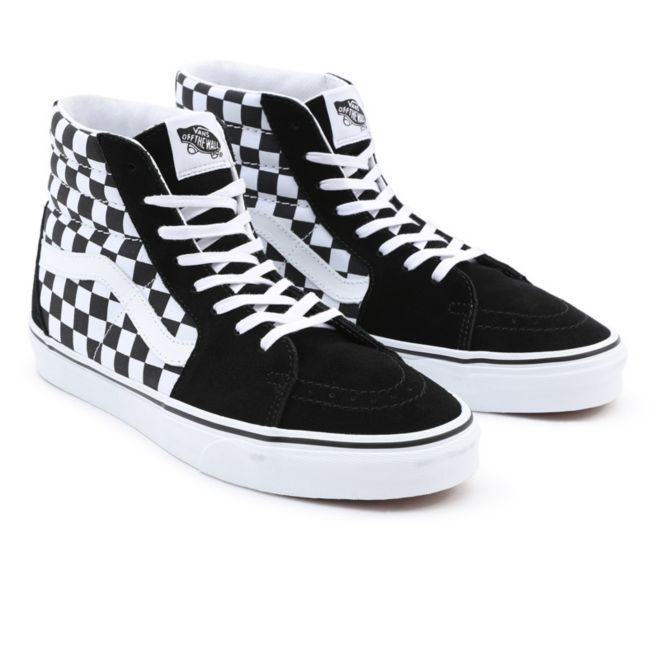 It's getting hot 🔥: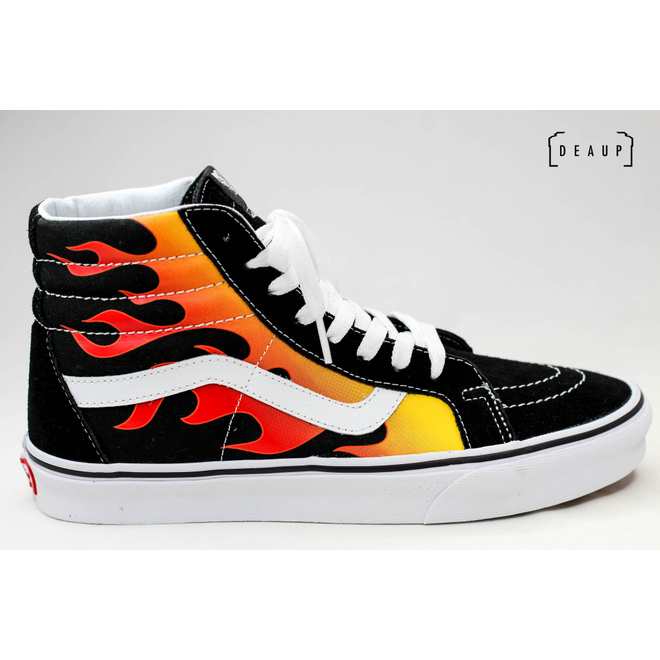 The highlight of the day - Vans x Patta:
You didn't find what you were looking for in our top selection? - No problem! Check out all Vans Sk8-Hi models from our sneaker collection here and filter by size, colour and price to your liking:
Follow us on Instagram for the hottest and most important news from the sneaker world. Stay up to date and never miss a release and/or restock! How? - With our free Sneakerjagers app! Click here to download. ❤️