What's up Community, after the game is before the game or how does that football phrase go? Anyways in the Sneaker Game this is kind of true for all the Yeezy Relesaes at the moment. After the Yeezy Release is before the Yeezy Release? Whatever, next week there will be the adidas Yeezy Boost 380 'Pepper' release, already the next adidas Yeezy release.
Reflective or non reflective?
The Yeezy Boost 380 'Pepper' Colorway will be available in two versions, one reflective and the other one non-reflective. It's best to think about which one you want now, because the two shoes will release on different days. 🤯
Let's start with the reflective version, because it will be released first. The adidas Yeezy Boost 380 Reflective 'Pepper' releases on Friday, September 11th, 2020 at 8:00 am on the adidas website. The shoe has a retail price of 250€. Right now no other retailers are known, if this changes you can see it immediately by clicking this button. ⬇️⬇️⬇️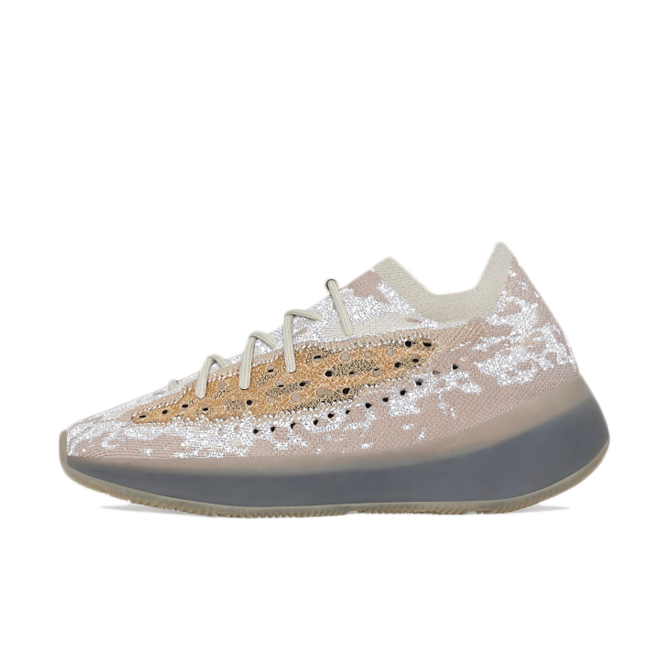 The Yeezy Boost 380 'Pepper' as a non-reflective version will drop one day later, on Saturday September 12, 2020, but via the adidas app and not via the website. There you can register from now on until 7:30 am on Saturday to have the chance to buy the shoe for retail, which is 230€. In addition to adult sizes, the non reflective version will also be available in kids and baby sizes. Also for this version no other retailers are confirmed yet, however if this changes you can see it immediately by clicking the button. ⬇️⬇️⬇️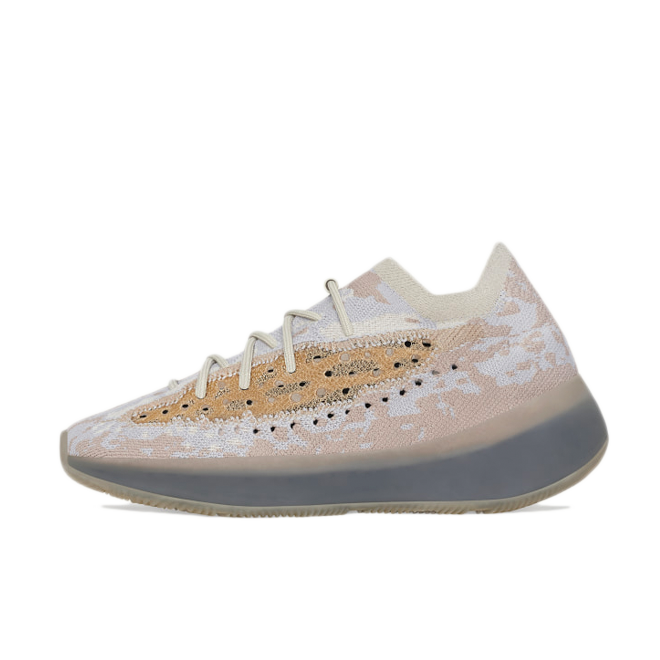 Pepper 🧂or Pepper 🌶 ?
Pepper can ether be the vegetable or the spice. What the Colorway is named after? I can't tell you, because I don't see the slightest trace of either in the shoe.
What I can tell you is, that both versions of the Yeezy Boost 380 'Pepper' have an upper made of primeknit, which is mainly in earth colours. The Primknit upper is cut a bit like a sock. So the upper and the Boost sole together are very comfortable. The upper is characterized by an almost mosaic-like camouflage of grey and white elements. In the middle of the upper, is a kind of big brown crack. This is faithful to the earth-colored scheme and yet still sets an eye-catching accent.
There are no differences in the design between the reflective and non-reflective versions. The only difference in the shoes is that, as the name suggests, one is reflective and the other is not.
That's it for now with all the important stuff about the Yeezy Boost 380 'Pepper' release, but I'm sure that there will be some more Yeezy releases in the near future. To make sure you don't miss any of them, check out our release calendar, our blogs and updates.