Girls, it's time again for a sneaker release only for you. As Nike has decided to release a new Dunk Disrupt Colorway soon. The next Dunk of the Disrupt series, will be the Nike Dunk Low Disrupt 'Panda'. Before we get the details and backstory of the sneaker, we will have the release info right at the beginning for you.
Release Infos
The Nike Dunk Low Disrupt 'Panda' will release on Saturday 31 October 2020 at 9:00 am. The sneaker will be available from 110€. Click the button below, to get directly to a list of all retailers. ⬇️⬇️⬇️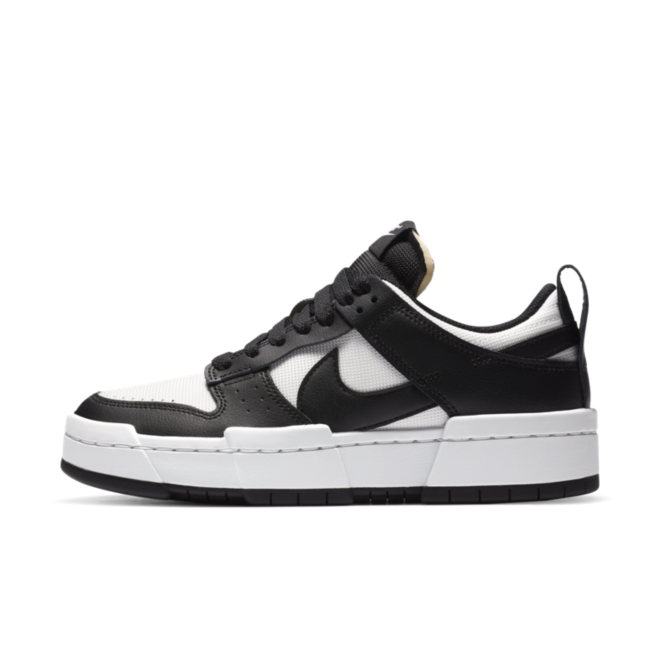 The Disrupt, a mix out of Dunk and Air Train
Nike Dunk Low, that's all there is to say about a sneaker in 2020, because the Dunk Low is the silhouette of the year, but what exactly is the Dunk Low Disrupt? The Nike Dunk Low Disrupt is a mixture of the Nike Dunk and the 1984 Nike Air Train. The sneaker consists of the silhouette of the classic Dunk, which is decorated with details from the Air Train. For more information, about the history of the Disrupt, check out Le's blog about the first Dunk Low Disrupt, just click on the link here.
The Design
Why is the Colorway called Panda? This is relatively easy to explain here. The colours of the sneaker are exactly those of a panda. Black and white. In addition to that, the colour combination is set in a way, that the shoe reflects the pattern of a panda. The white mesh upper in the middle, framed by black leather details, reminds me personally of a panda. This white surrounded by black Color Scheme is all over the sneaker, no matter where you look, a black element is always followed by a white one and vice versa. All in all this might sound like a rather boring colour scheme, but don't worry, the shoe looks really nice. To give you a better picture of the snekaer, here are the product photos of the new Dunk Low Disrupt.
But before we get to the pics, first a little heads up for you girls. In our WMNS Club section you can find all information about WMNS exclusive sneakers and style inspirations for you. But now to the pictures, have fun!