The Supreme Box Logo is one of the most recognisable logos in the world of streetwear. All Supreme products with this logo fly over the counter and sell out quickly. When the brand collaborates with other brands, they modify the logo, but it remains authentic and recognisable.
Are you still looking for a Christmas present for a friend, a family member or simply for yourself? Then this top ten list of the best Supreme Box Logos will help you out. With StockX you can be 100% sure that the item you buy is real and that there is no chance that it is fake. The team of the online marketplace is specialised in this and checks all the items that come in.
1. Supreme x Tiffany & Co. Box Logo Tee
Supreme and Tiffany & Co. teamed up in November 2021, releasing jewellery and apparel. The Box Logo on the shirt from this collaboration is in the turquoise brand colour of the famous jewellery brand. The shirt itself is white, which makes the light blue colour stand out.
Lowest ask: €272,00.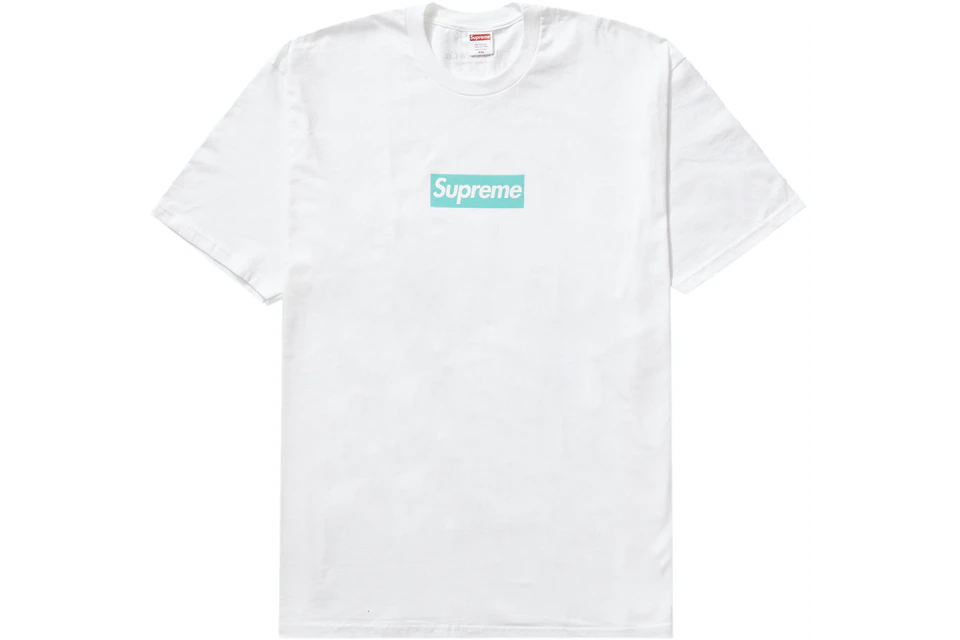 2. Supreme x Takashi Murakami COVID-19 Relief Box Logo Tee
One month after the COVID-19 pandemic started, Supreme released this t-shirt. The shirt was designed in collaboration with artist Takashi Murakami. His art can be seen in the Box Logo. Proceeds from the shirt were donated to charities fighting the pandemic.
Lowest ask: €301,00.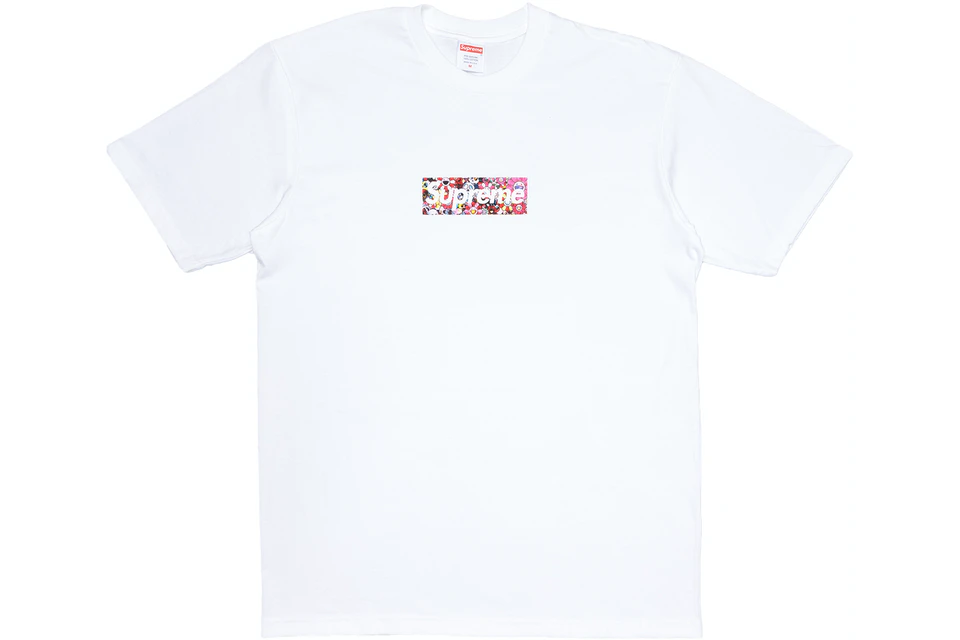 3. Supreme x Louis Vuitton Box Logo Hooded Sweatshirt
In 2017, something special happened in the world of luxury fashion. Louis Vuitton entered into a partnership with Supreme. Together, they released a large collection of clothing, bags and other accessories. The hoodie below is completely covered in Louis Vuitton's monogram. On the chest is the Supreme Box Logo in red.
Lowest ask: €6395,00.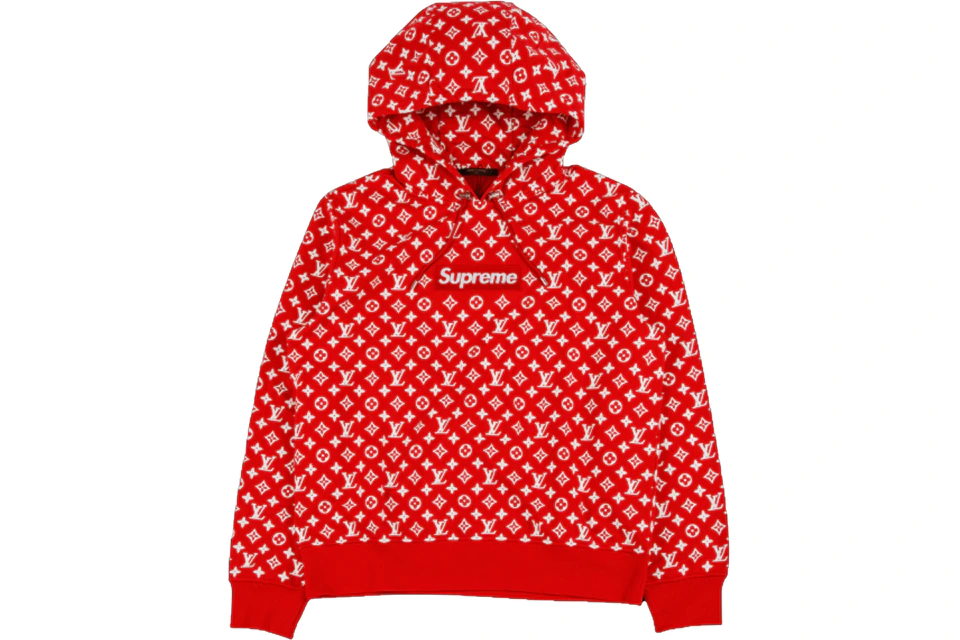 4. Supreme Milan Box Logo Tee
Supreme opened a physical shop in Milan in the summer of 2021. To celebrate, they released a unique Box Logo t-shirt. Inside the rectangle is a graphic of Leonardo Da Vinci's painting 'The Last Supper'. This t-shirt was only available in the physical shop and was never released online.
Lowest ask: €326,00.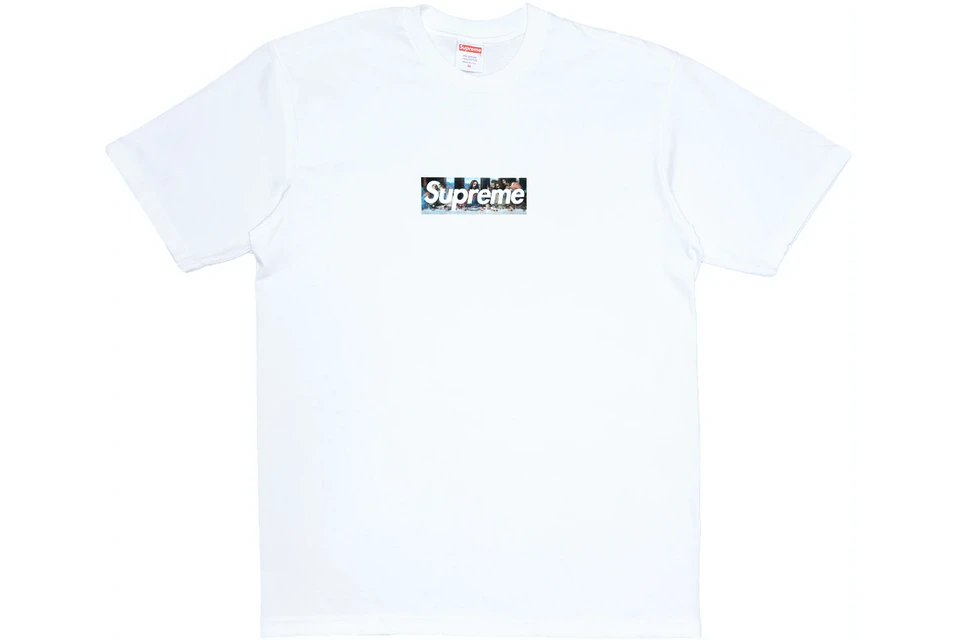 5. Supreme Box Logo Crewneck Camo
This jumper came out in 2015, but is still popular. The jumper is covered in a camouflage print with green, brown and black. The Box Logo is in Supreme's classic red colour and is embroidered on it. This jersey came out during the brand's annual Box Logo drop.
Lowest ask: €781,00.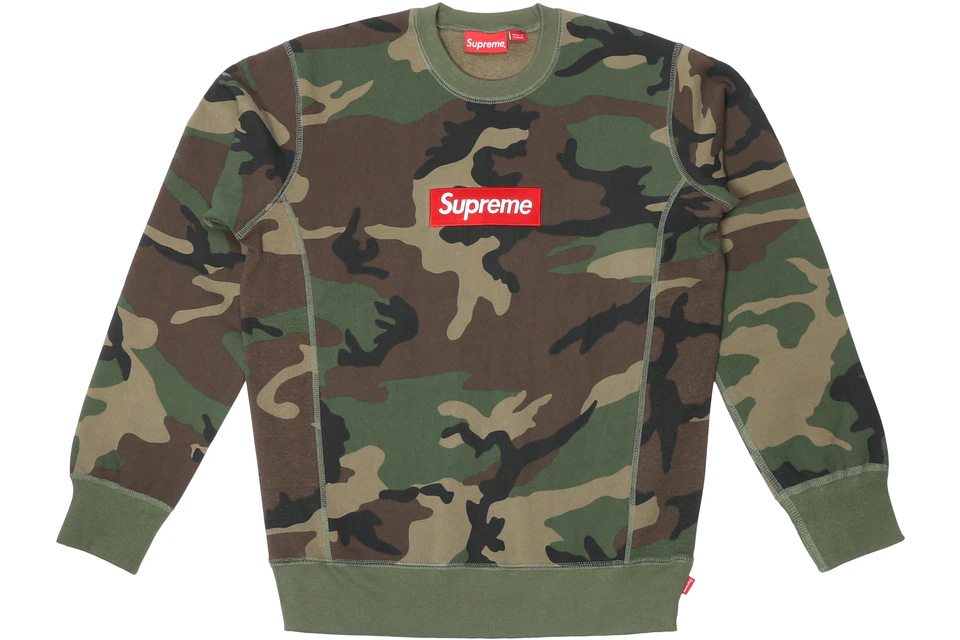 6. Supreme x Swarovski Box Logo Hooded Sweatshirt
If you take a quick look at the Box Logo, you won't notice anything, but if you take a closer look, you'll see lots of little diamonds. The logo is made of a whole bunch of Swarovski diamonds in red and white. This collaboration came about in April 2019 to celebrate Supreme's twenty-fifth anniversary.
Lowest ask: €911,00.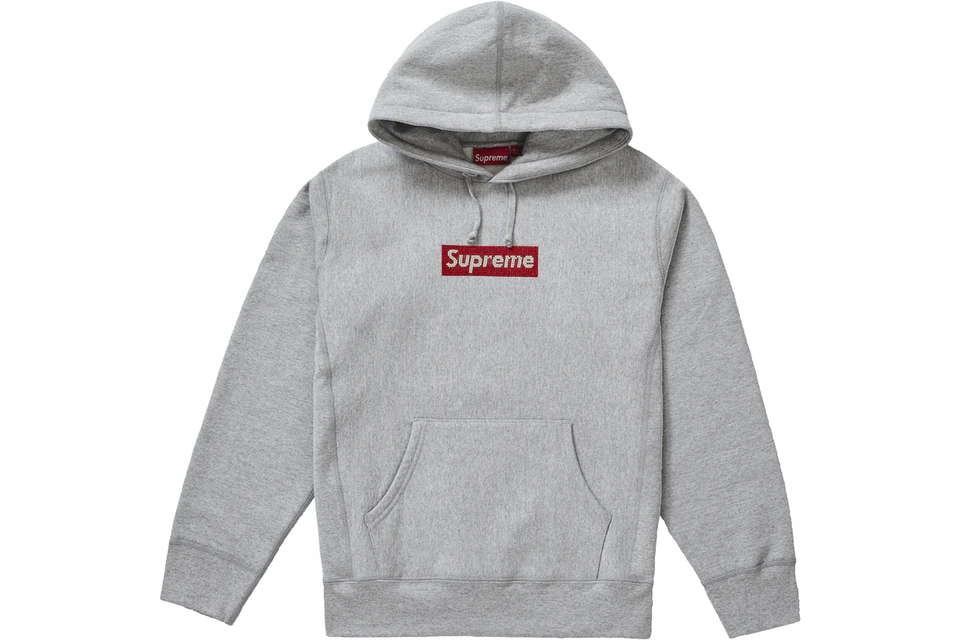 7. Supreme Brooklyn Box Logo Tee
After its collaboration with Louis Vuitton, Supreme opened a second shop in New York, but this time in Brooklyn. This shirt was released especially for the opening of this physical shop. The Box Logo has a yellow camouflage print. A few days after the opening, the shirt was also sold online.
Lowest ask: €306,00.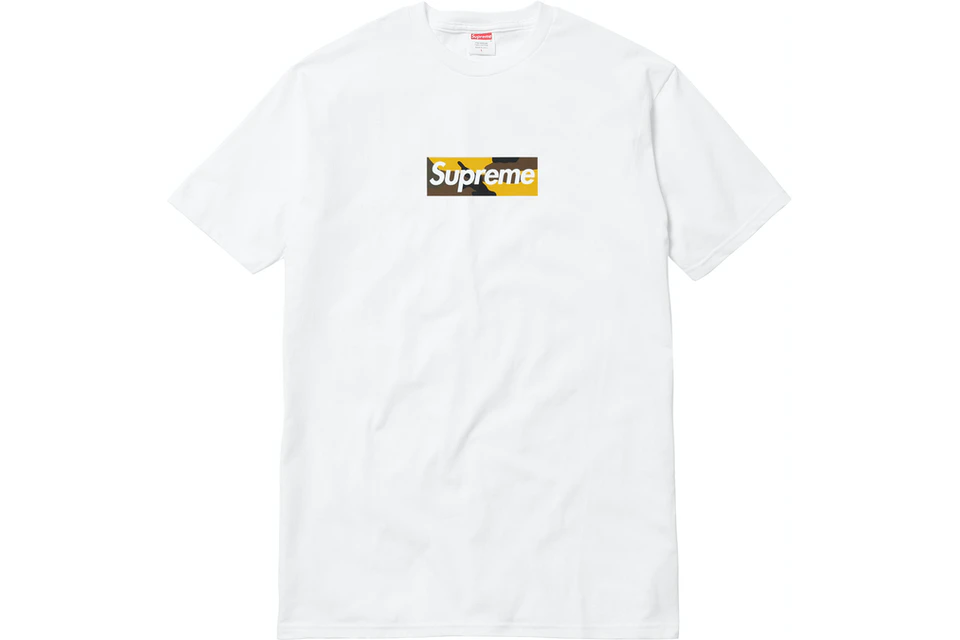 8. Supreme 20th Anniversary Box Logo Tee
Supreme opened their doors in 1994 and released two t-shirts back then, a Taxi Driver Tee with a picture of Robert De Niro and a white Box Logo shirt. Twenty years later, in 2014, the brand re-released both shirts for the anniversary year. Since then, this Box Logo shirt has been a popular collector's item.
Lowest ask: €1081,00.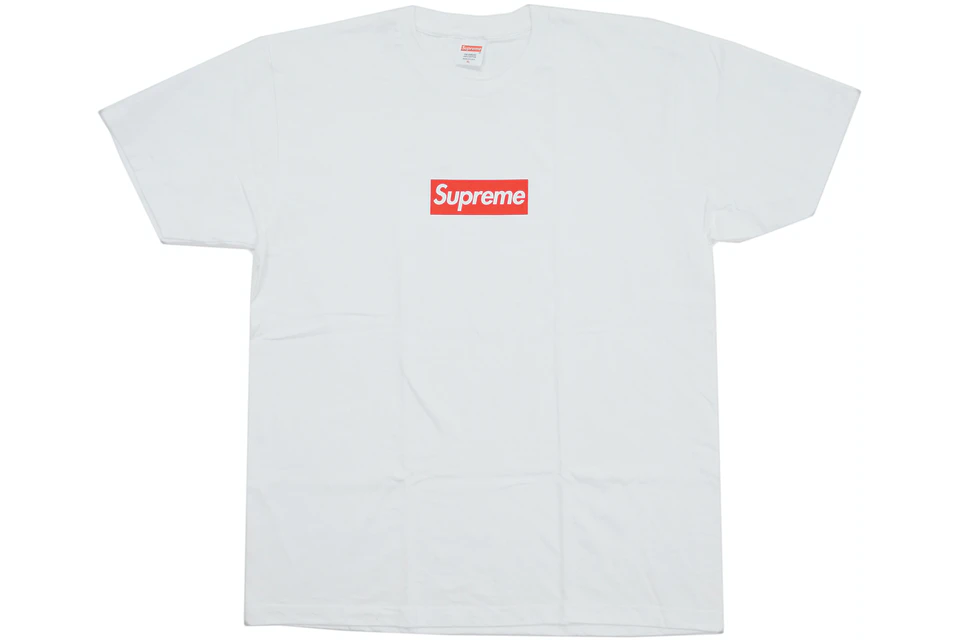 9. Supreme Berlin Box Logo Tee
In November 2021 Supreme opened their first physical shop in Berlin. As with the opening in Brooklyn and Milan, a special Box Logo was designed for the opening. The rectangle of this shirt has a plain olive green colour without print. On the back is the address of the shop.
Lowest ask: €219,00.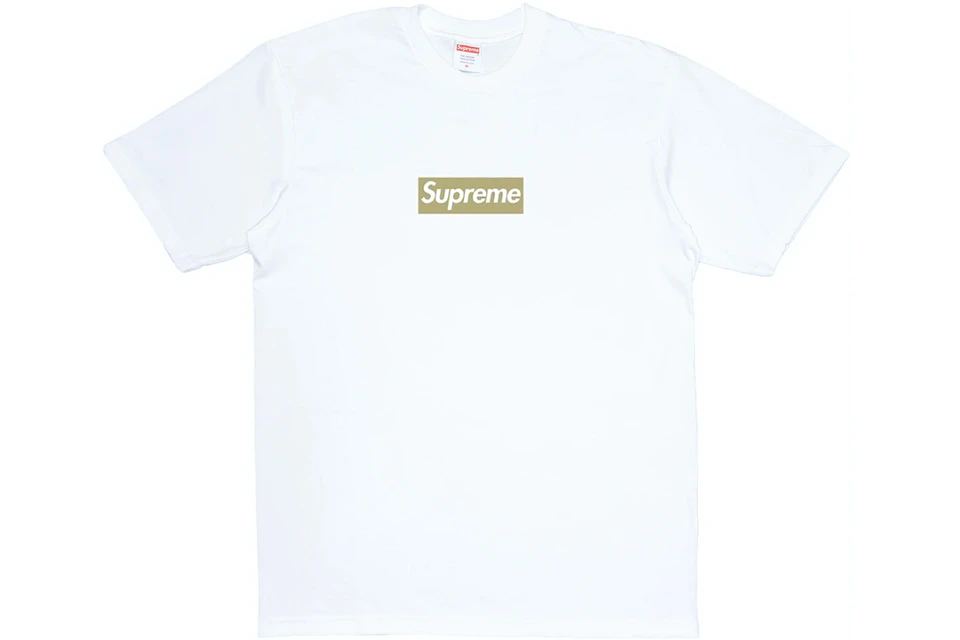 10. Supreme Bandana Box Logo Hooded Sweatshirt
Supreme did not release hooded sweatshirts with the famous Box Logo in 2018. As a result, the demand for such a jumper grew in 2019. In December 2019, the brand released the hoodie below with a bandana print in the Box Logo rectangle.
Lowest ask: €484,00.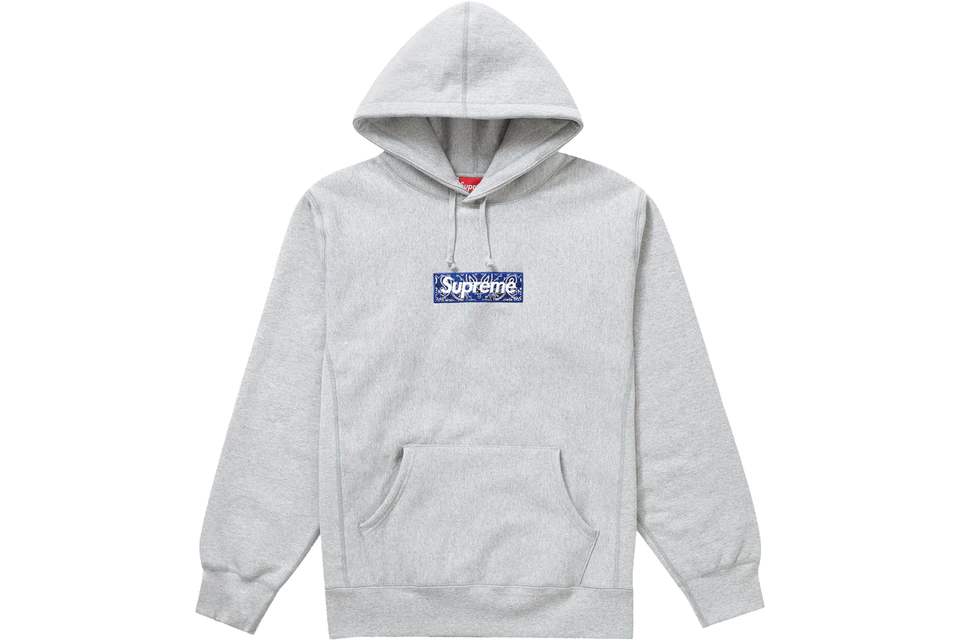 ---
Please note that the lowest ask can vary from day to day and from size to size.