Four new Converse Chuck 70 CXC pairs have just been released and we love them so much, we're bringing you all the info on these great kicks. We expect these beauties to go fast. So check out the photos and information below and get your new favourite pair!
Converse Chuck 70 CxC Aloha Shirts
The first two shoes are part of the CxC Aloha Shirt Pack. This pack contains a Chuck 70 high top and a Chuck 70 low top. The silhouettes each have their own print, and strongly remind us of the typical Hawaiian shirts that can often be found on the beach. l. We've seen these shirts make their way into youth streetwear, often worn in a vintage look, for example open over a white T-shirt.
The Hawaiian shirt print material we see on these Chucks was actually worn as a T-shirt in the past. Converse worked with London vintage retailer Beyond Retro to find and recycle Hawaiian T-shirts. For this reason, the Chucks can be considered a relatively sustainable purchase! Furthermore, the embroidered design gives the sneakers a different tropical print, making each pair timeless and unique.
Tropical Shirt Chuck 70 High Top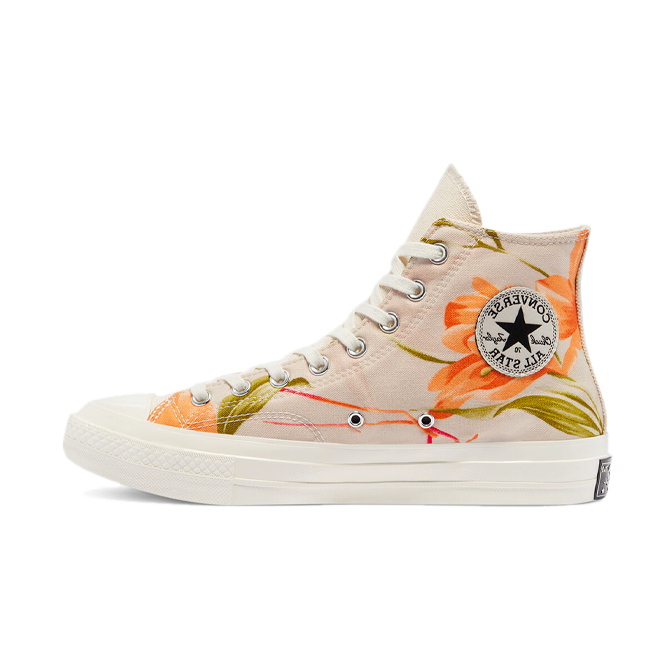 Tropical Shirt Chuck 70 Low Top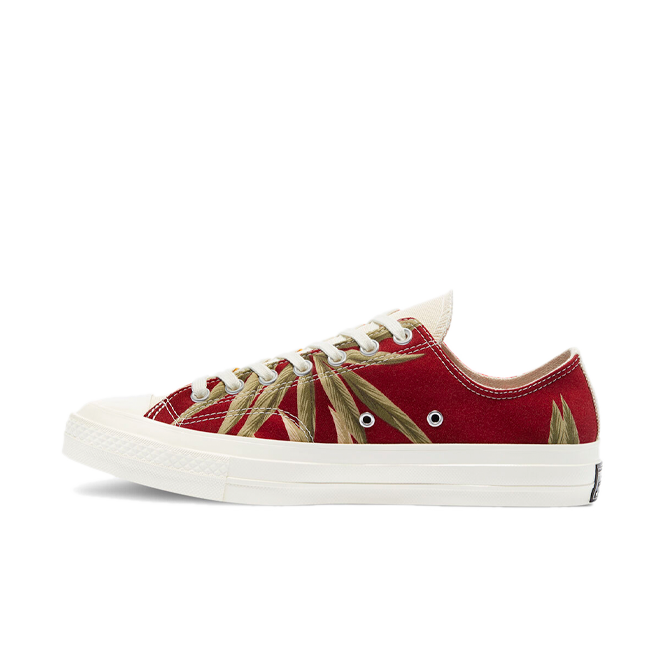 Converse Chuck 70 CxC Natural Dye
The CXC Natural Dye Pack contains two Plant Color Chuck 70 high tops. For these two colorways, purples and yellows from nature have been used to create a vibrant carpet of colour. The dye was actually extracted from onions, grapes and other plant materials.
What's more, the asymmetrical approach of these shoes gives the design two stories, one for each side. The exterior explores vibrant colours and expresses character, while the interior colorway stays true to the classic elements that made the Chuck 70 so iconic.
Plant Color Chuck 70 High Top - Gravel
Plant Color Chuck 70 High Top - Rose Taupe
Never want to miss out on a new release? Then download the Sneakerjagers app. This way you can receive notifications for every drop, early release, or restock.