Nike is expanding its 'Siempre Familia' collection with two new pairs. The Nike Dunk Low and the Air Max 90 are both being revamped and were released in Mexico on 17 November 2021.
Siempre Familia Collection
The Siempre Familia collection by Nike is inspired by the Mexican holiday 'Dias de Los Muertos'. This holiday, also known as Day of the Dead, is dedicated to remembering and honouring the dead.
For their latest drop, Nike focuses on the seven 'levels' of the underworld, through which souls must pass in order to live in the afterlife. In Mexican culture, this is called 'Mictlàn', whereby the deceased are accompanied by a spirit guide during this journey. These come in the form of various animals.
Dunk Low 'Siempre Familia' | DO2160-335
The Dunk Low takes its inspiration from the spirit guide 'Xonchitónal', a giant iguana. The upper of this pair has taken on the scales of an iguana, while the Swoosh on the middle panel and the heel tab have a remarkable print. On the heel, a yellow iguana is depicted with a red stone as an eye.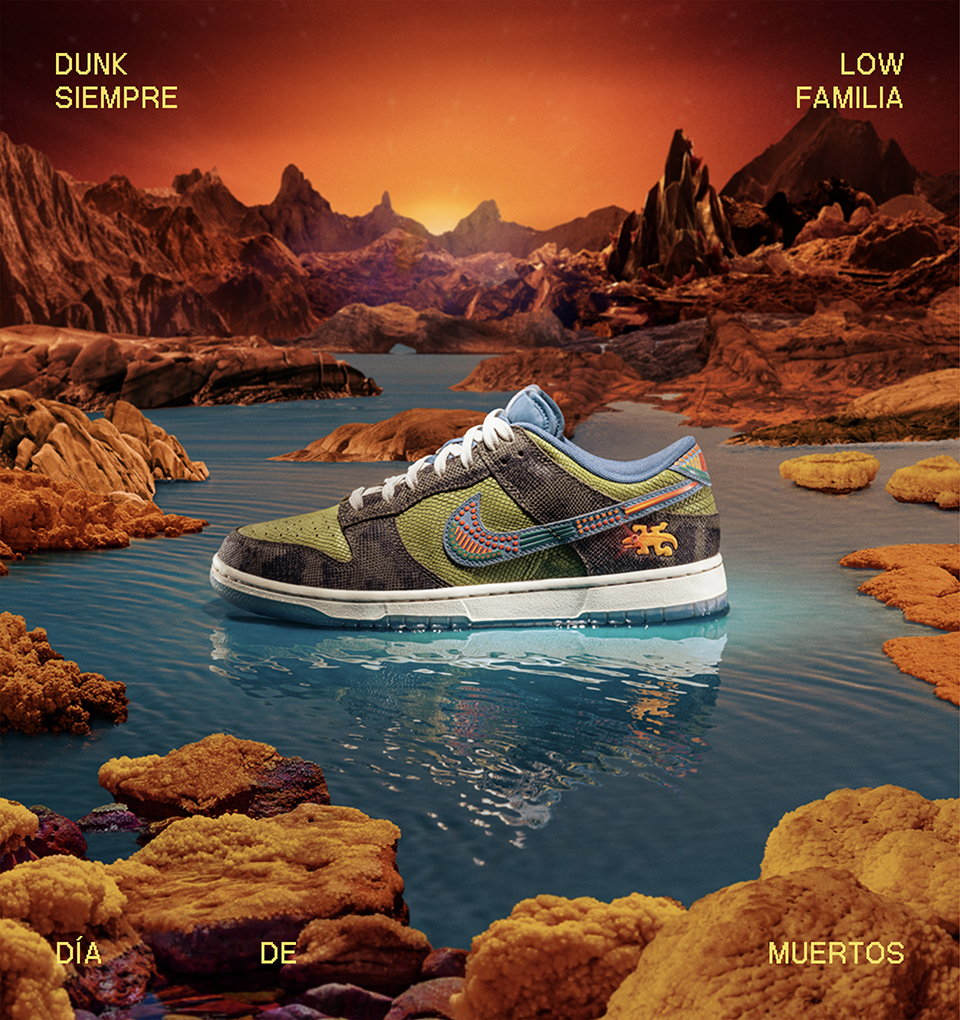 Air Max 90 'Siempre Familia' | DO2154-010
The Air Max 90 is also inspired by a spirit guide. There is also a guide called 'Xoloitzcuintle', a large breed of hairless dog, which helps you cross the Apanohuaya River. This spirit guide only appears if you have been good to dogs during your life. The upper of the shoe is partly made of furry texture. You can also find a skeleton print on the sneaker. A dog skull is depicted on the heel.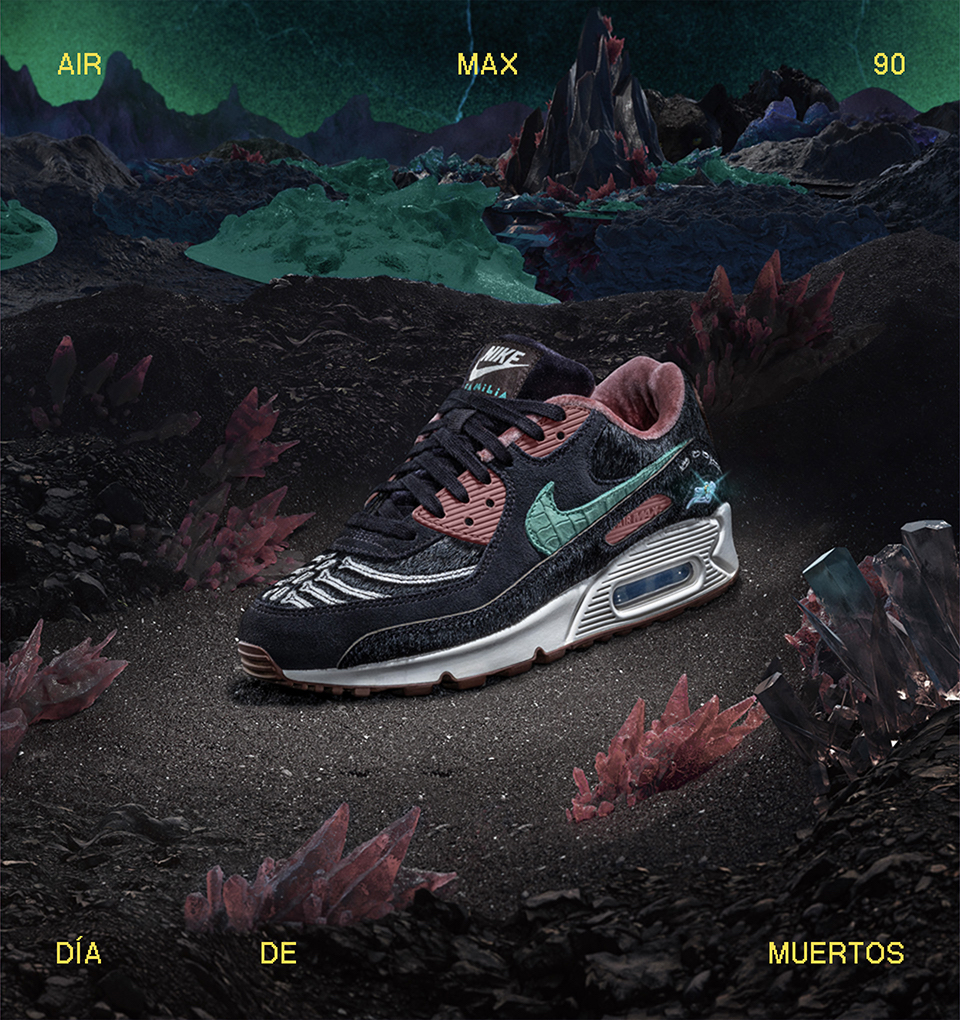 The Dunk Low & Air Max 90 'Siempre Familia' were released today on November 17, 2021. Unfortunately, this release is only for the SNKRS app in Mexico. The worldwide release is not yet known.