Halloween is coming up and that means a lot of creepy releases. The Nike Air Force 1 'Skeleton' was dropped this week, but we can expect a nice release at the weekend aswell. On Sunday November 1st the creepy Nike Air Max 95 'Freddy Krueger' will celebrate its release.
We of course all know Freddy Krueger from the horror film A Nightmare on Elm Street. In the film, Freddy Krueger wears an iconic glove with knives on it. With this weapon, Freddy kills people in their dreams, but also brings the dreams to the real world. In the film Freddy Krueger also wears a red and green striped shirt, the colours of which can be seen on the upcoming release.
Nike Air Max 95 'Freddy Krueger'
The upper part of the sneaker consists of canvas. The colours of Freddy Krueger's jumper make the style on the upper part. The toebox features a light grey suede. The tongue has a block pattern in a grey, black colour. A nice detail has been added on the heel, where it looks like blood is running down. Under the upper part is a sail midsole and black outsole.
The Nike Air Max 95 'Freddy Krueger' comes out on Sunday November 1st for €180. Check out the images below and keep an eye on our release calendar not to miss a sneaker release.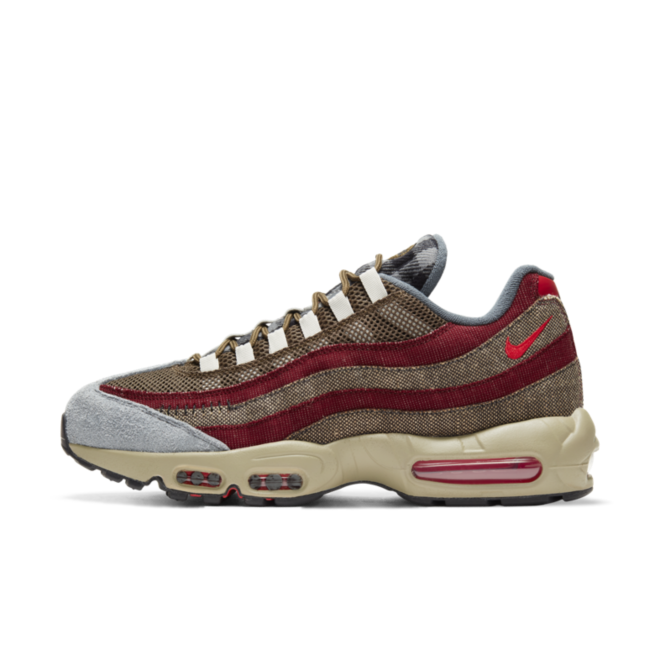 ---