Rumours had been going around for a very long time that the Nike Air Max 1 Premium, 'Lemonade' would return from the Powerwall pack. And yes, at the beginning of summer 2020 it was announced that the sneaker would be dropped by the end of 2020. Not only the Lemonade version would be dropped, but also two modified versions in two new colorways of which one has already been released: The Nike Air Max 1 'Limeade'! Still, we are all looking forward to the retro release of the original colorway!
Nike Air Max 1 Premium 'Lemonade' - the Details
At the moment we have already had one of the three releases. The three sneakers are all about lemonade. The already released 'Limeade' was based on lime lemonade. The release of 12 November is based on strawberry lemonade and is therefore coloured pink. But the pièce de résistance is the Lemonade, with the theme lemon!
The Lemonade has undergone some minor modifications and therefore differs from the original sneaker from 2006. For example, the label on the tongue shows half a lemon. The insole of the sneaker is decorated with different lemons.
Release Information
But the most important thing is of course: when can you score the sneaker?! First we will get the release of the Air Max 1 Premium 'Strawberry Lemonade'. Put 4th December 2020 09:00 am in your diary, because that's the date that the sneaker will drop! The Nike Air Max 1 Premium 'Lemonade' will then be avaliable for 140€. Let us now have a look at a few nice pictures. What do you think? Cop or drop?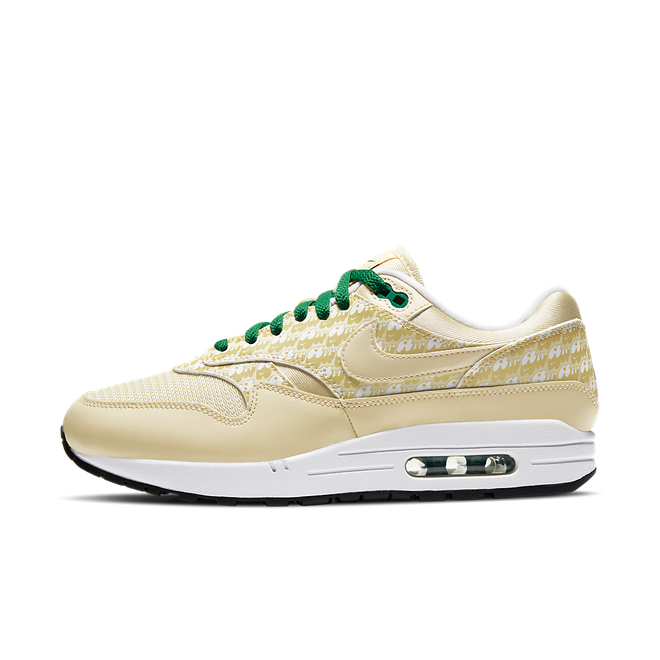 Images: Yankeekicks