Since 24 July 2020, music artist Jaden Smith has released a series of New Balance signature shoes, the Vision Racer. Since the first release of this shoe, 5 other silhouettes have been released in 2020. Now, Jaden Smith is making another comeback for the year 2021.
Check the post below for further information on this drop.
Next New Balance x Jaden Smith.
This Thursday, April 22, 2021, a new colorway of the popular New Balance Vision Racer will be released. This shoe will be named 'Natural'. This comes from the fact that the shoe is largely made of products and fabrics that are recycled. The release is dedicated to 'EarthDay'. Of course, this is also one of the reasons why this shoe is made: To release an Eco-friendly shoe that has a nice look.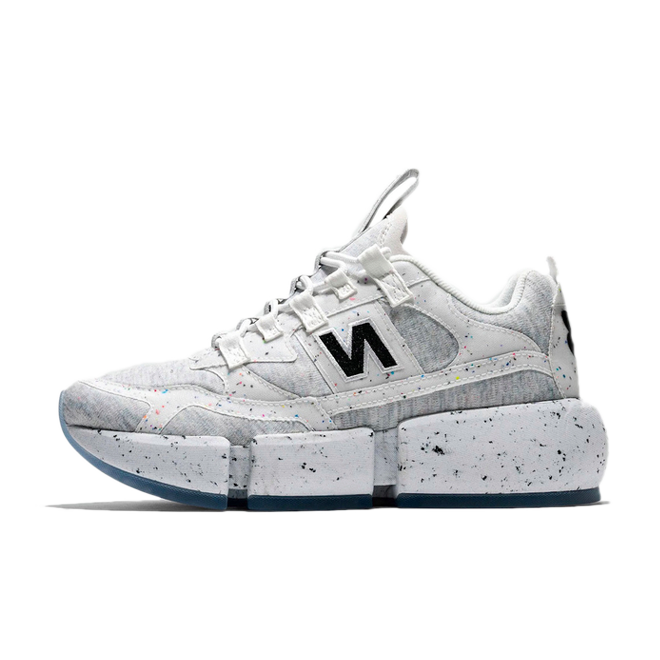 Appearance of this silhouette
This collaboration of New Balance has been around for less than a year and still it is a pretty popular shoe. The colours of these kicks always have something special, but what stands out the most is the shape.
The high sole, which is divided into three different pieces, and the pull tab attached to the tongue are a good example of how original the design of this signature shoe by Jaden Smith is. This design really suits Jaden, because the shoe gives a pure natural look. In addition, the shoe is also largely 'vegan'. The tongue is made of 74% Spinnex fibre (a mix of wool and textile). For the rest, the shoe is made of 16% recycled polyester and 10% Spandex.
Fun fact: Spandex is a highly elastic plastic that can stretch up to 6 times its original length.
We are very much looking forward to this drop of the New Balance x Jaden Smith 'Vision Racer'. To stay on top of other upcoming drops, take a look at our release calendar where we inform you about upcoming releases.
Or download our Sneakerjagers app which is available for Apple and Android!