Hello sneaker community! This time I have prepared a very special blog for you. After a lot of research I found some nice New Balance 530 colorways that I would like to present to you. But watch out the sneakers and the outfits are for ladies only so let's get started.
New Balance W MR530SG | MR530SG
Simple, retro and white, the perfect sneaker for all outfits! You can't deny that the New Balance W MR530SG in its 'White' colorway simply goes with every outfit. I would even go so far as to say that every white shoe is very easy to combine.
Despite having a large selection of clothes for this sneaker, I opted for the following items. Blue jeans with a nice fleece sweatshirt just looks good with the sneaker.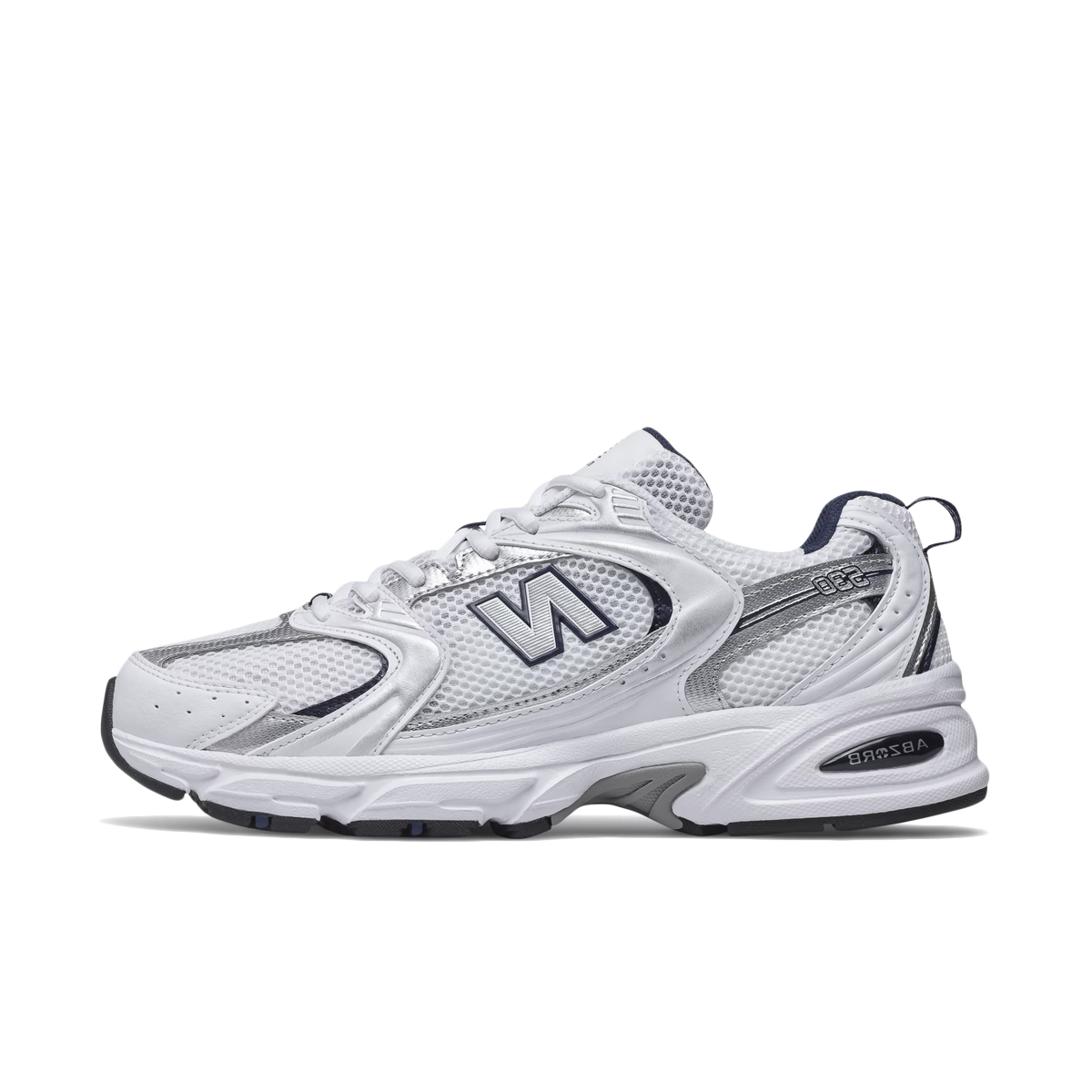 New Balance MR530UIX | MR530UIX
The New Balance MR530UIX stands out from many models with its colour combination of white, dark blue and red accents. The unisex sneaker can be combined very well with a cap and a red jumper, according to Sanne's article: Styling Inspiration around the New Balance 530.
I agree and add a pair of black jeans, which bring out the red accents even more.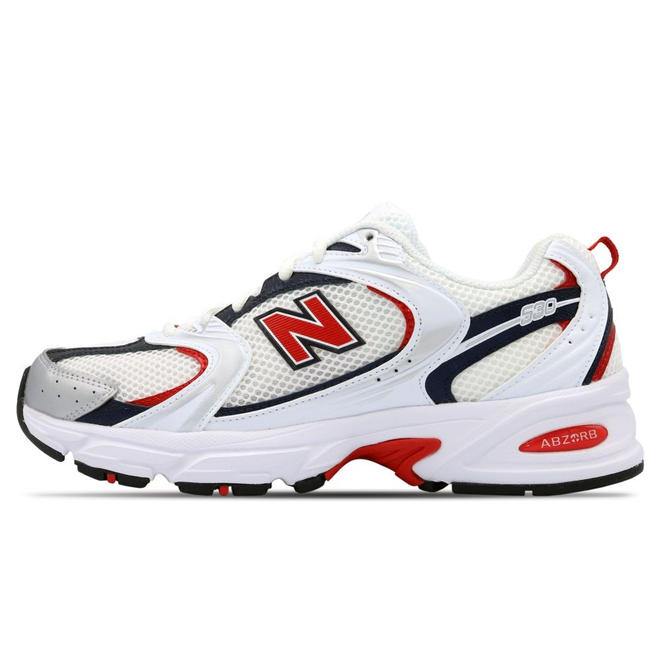 New Balance 530 Light Pink Rose Gold | MR530EMC
One of the best colorways in my opinion of the New Balance 530 is the colour 'Light Pink Rose Gold'. This sneaker is very popular with female sneaker collectors and is often seen on the street combined with sporty or casual clothes.
That's why I recommend the following clean look for this eye-catching sneaker:
New Balance MR530UEN 'Red' | MR530UEN
By far the most difficult sneaker to combine, in my opinion, is the New Balance MR530UEN 'Red'. The bright red colourway attracts a lot of attention and stands out immediately, making the choice of matching trousers all the more important.
Many bright and coloured trousers fall right out and I would recommend plain black trousers again. Red and black go very well together because there is no colour salad and the eye is not overwhelmed with too many shades. Besides, the colours black and white make a vivid colour, in our case the red, shine even more in their immediate presence and this in turn raises the contrast. Therefore, the following outfit is my choice:
New Balance MR 530 MLC | MR530MLC
The last shoe in my list is the New Balance MR 530 MLC. A black sneaker with purple accents. Again, we ask ourselves the question: Which colour goes with black? This can be solved quickly because generally dark and plain colours like grey, black but also white can always be combined very easily. These colours are also called "non-colours".
Apparently, the colour black exudes elegance and sportiness. So I thought I'd create an 'All Black' outfit to take full advantage of these assumptions. Here is my outfit choice:
---
Now you not only know some exciting 530 models, but also how to combine them stylishly.
As I often do at the end of my posts, I'd like to recommend our Instagram account. You won't want to miss a new New Balance release, so subscribe and we'll help you make sure it doesn't happen.
Of course, our release calendar is also a good tip to stay up to date. With these last words I say goodbye and see you there.