Last week Paris Fashion Week 2023 took place. From Tuesday, January 17 to Sunday, January 22, 2023, the FW23 collections of brands such as Louis Vuitton, Carhartt WIP, sacai, Saint Laurent, and many more were shown. The week was full of eye-catching runways.
Check out the most notable runways of Paris Fashion Week 2023 here.
sacai x Carhartt WIP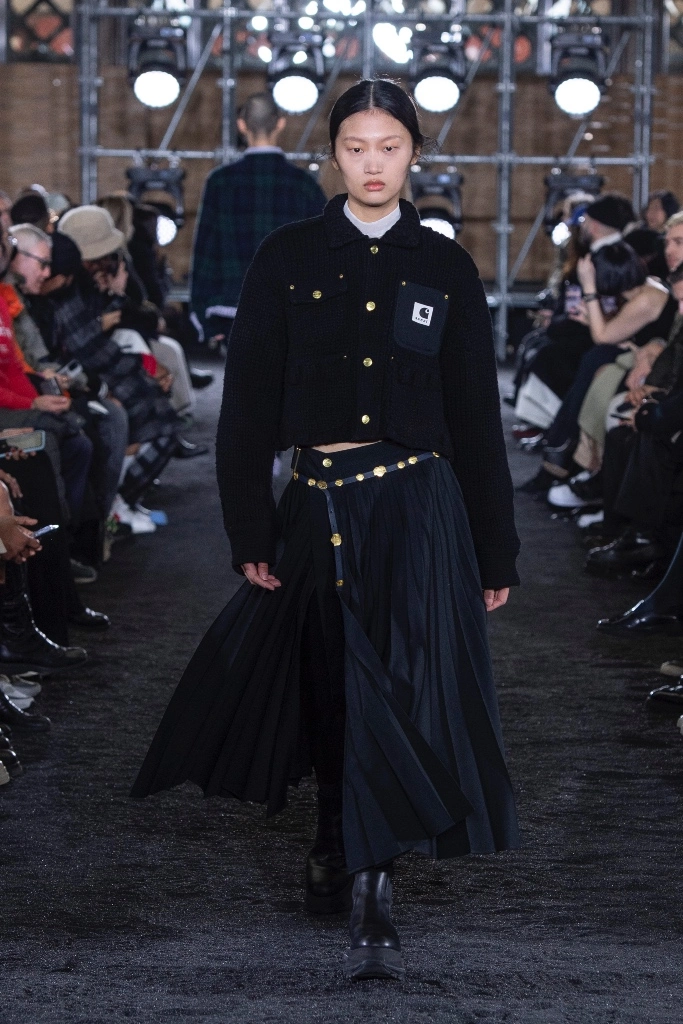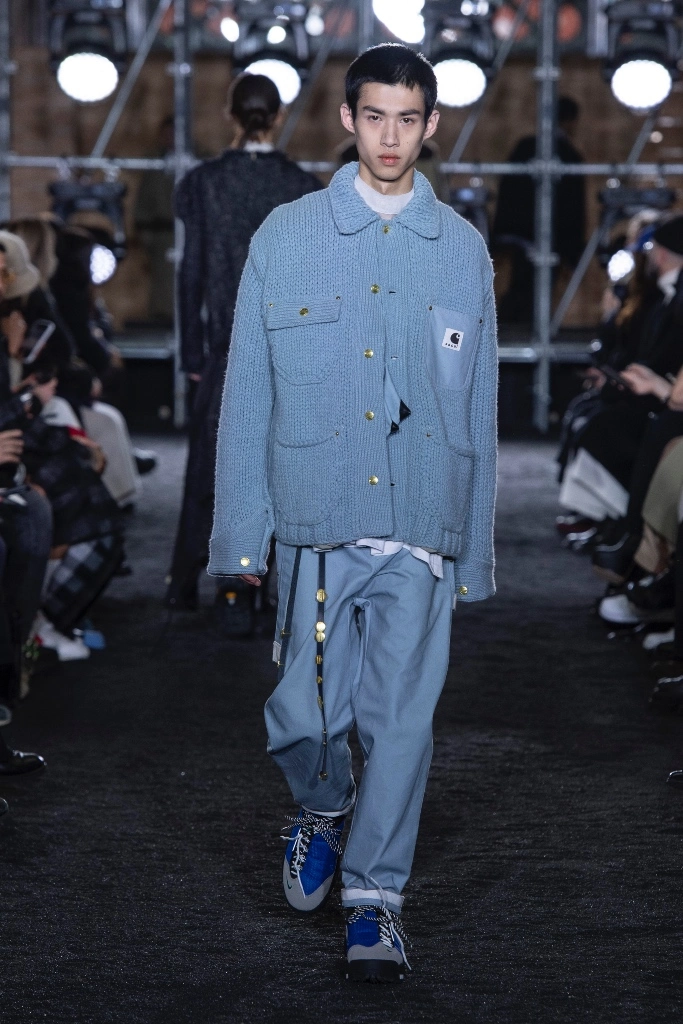 One notable collaboration shown at Paris Fashion Week 2023 is the collaboration between Sacai and Carhartt WIP. sacai is a Tokyo-based fashion brand founded by Chitose Abe. The brand is known for its sleek and modern details. The collaboration with Carhartt WIP combines the functional features of the outdoor brand with the clean look of sacai, as seen in the pictures above. In short; a unique collaboration.
Botter x Reebok x HP
Perhaps the most unique creations shown at Paris Fashion Week 2023, are the Botter x Reebok x HP sneakers. Botter is a design studio with its roots in Amsterdam. The brand focuses on sustainability within the fashion world and does so with striking, dynamic designs. The sneakers in collaboration with Reebok and HP have a 3-D printed silhouette and combine striking colors. The result speaks for itself.
Junya Watanabe collabs with Palace & Levi's
Japanese fashion designer, and protégé of Comme des Garçons designer Rei Kawakubo, Junya Watanabe showed several pieces with brands such as Palace, Carhartt WIP, and Levi's in his new AW23 collection. Watanabe is known for his designs in which he uses various brands as inspiration, without actually collaborating with them. However, it seems we can expect a Palace x Junya Wantanabe collaboration soon.
sacai x Nike Air Footscape
The Nike Air Footscape silhouette appears to be making a comeback. The model, introduced in 1996, appeared in a collaboration with sacai. The two names are no strangers to each other and have worked on several collections in the past. The sacai x Nike Air Footscape has a sleek design and comes with an asymmetrical upper. The double laces hint at the work of sacai, who more often returns this in his designs.
Pharrell Williams Humanrace
Rapper, artist, and designer Pharrell Williams was also present during PFW23 and showcased his new Humanrace silhouette in collaboration with adidas; the S1 Mahbs. Pharrell has a long-standing partnership with adidas and is known for his Tennis Hu and NMD designs. The adidas S1 Mahbs has a striking design and comes with a chunky midsole.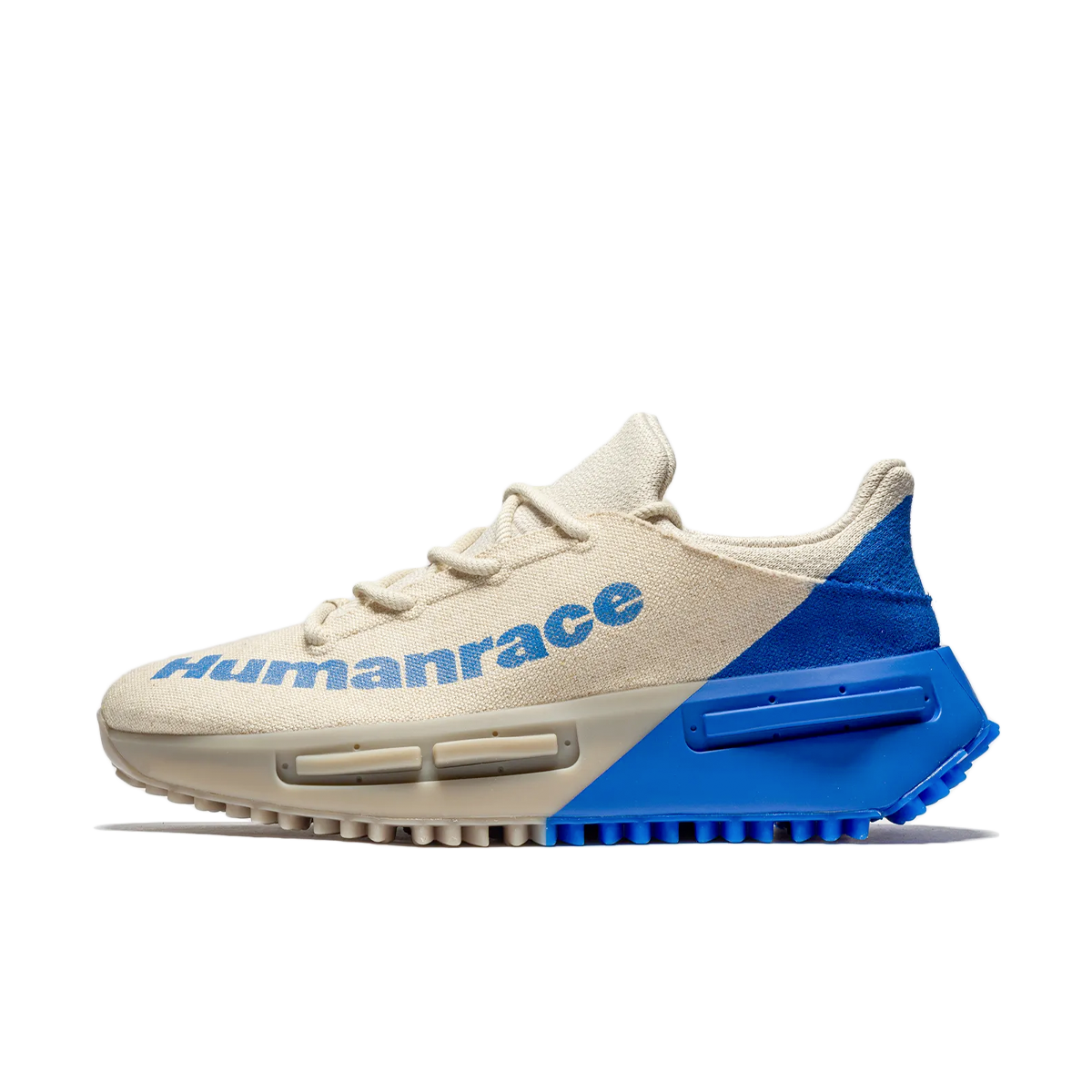 Louis Vuitton led by KidSuper
After more than a year since the death of Virgil Abloh, menswear designer at Louis Vuitton and founder of Off-White, the high-end brand showed a new collection last week, this time led by KidSuper. Colm Dillane, better known as KidSuper, is a New York-based designer and artist and is the mastermind behind the new Louis Vuitton collection.
With the motto "more is more," the collection comes with a lot of eye-catching prints, colors, and unique designs. Whether the designer will take over Virgil's legacy in the near future is not yet known.
Timeless approach Dior
High-end brand Dior is not to be missed during Paris Fashion Week 2023. The brand showed timeless items for both its women's and men's collections, taking inspiration from the works of Yves Saint Laurent. Timeless suits, detailed dresses, and sleek designs set the tone. Actor Robert Pattinson's outfit was also a hot topic as he was seen in a Dior outfit fitted with a skirt.
Daniel Arsham
The creations of artist and designer Daniel Arsham are also not to be missed in the Paris Fashion Week 2023 recap. The artist, known for collaborations with IKEA, Tiffany & Co., and adidas, came up with a clayed jacket that was "broken" out of its mold, so to speak, before appearing on the runway. The artist uses marble in many of his works and gives his creations a crystallized look. The pieces shown on the runway are typical of Arsham.
Paris Fashion Week 2023 had many more unique runways and collections, but these are a few that stood out to us personally. If you would like to read more news items like this, take a look at our news page.