Cop or drop? That is the question again this week. Our release calendar gives you the opportunity to vote for each sneaker. The sneakers you like best, so the ones with the most upvotes, will be at the top of your cop list. That's why we regularly put your personal top releases of the week in the spotlight for you, dear community. Included today: A new dunk high in college look, an awesome Yeezy colorway comeback and the Stüssy x Nike Collab on the popular Air Force!
These sneaker releases inspire the community
This week's podium starts already on place 3 with a highlight! The new Stüssy X Nike Air Force 1 'Fossil Stone' belongs to your top sneaker releases of the week, dear community. No wonder, of course, what Nike and Stüssy touch together turns into gold and it's an Air Force on top - simply wow!
A total of 2 awesome colorways will be releasing from the Collab. Phillip will tell you everything important about the kicks in this blog post. The Fossil colorway convinces with its clean style and also the material is special. In addition there is a sewn swoosh and of course the Stüssy branding as a highlight.
The Stüssy Air Force will be launched on Friday 11 December 2020 at 11:00 am. The retail price here is 150€. All information about the purchase, you can find by clicking the button!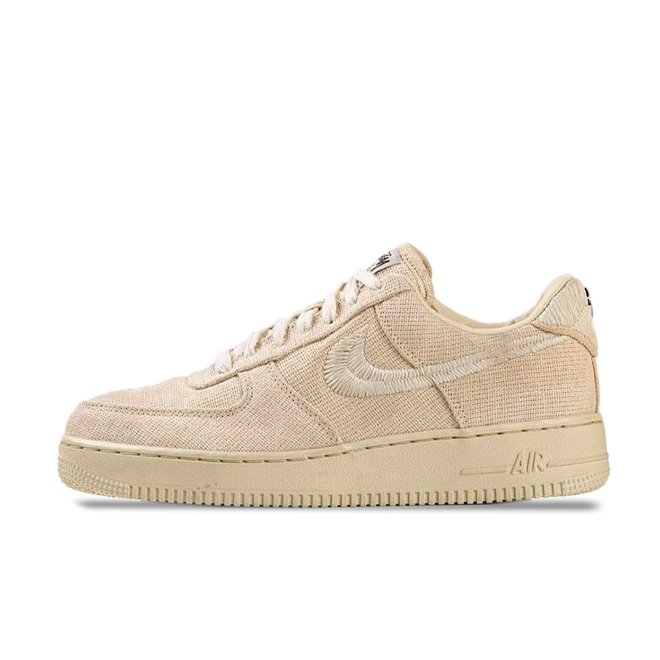 Continue with your 2nd place, where we see the new Nike Dunk High SP 'Varsity Maize'. The silhouette of Dunk High is making a strong comeback in 2020 and here comes back the iconic colorway 'Varsity Maize'.
Originally, the sneaker in its colours stood for the University of Iowa. The Be True To Your School Pack from Nike made the colorways legendary back then. You can read more about the story behind it here.
The black-yellow Dunk will already be released on Wednesday, December 09, 2020 at 09:00 .m for a usual price of 110€. There are still some Raffles open, but it is worth being quick. Click on the button to see a list of all Raffle registrations.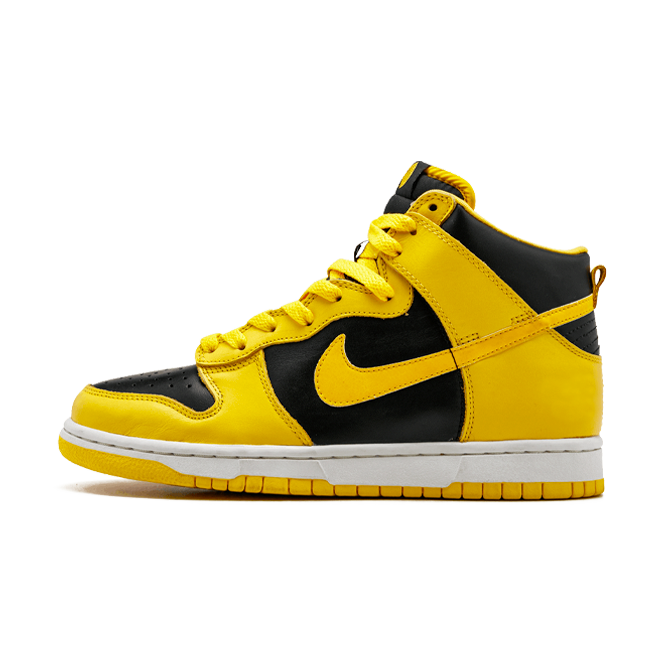 The next chance on your Zebra Yeezy
Yeah! On your 1st place, the 5th comeback of the popular adidas Yeezy Boost 350 V2 Zebra. This is one of the most popular looks coming back on the Yeezy Boost 350 V2.
If you want to know more about the sneaker, you can read more soon in our Sneaker News! We get the typical 350 V2 as we love it, with Primeknit Upper, the red text and of course the popular Zebra colorway.
Your next chance to hit the kicks is on Thursday, 10 December 2020 at 08:00 am. The Yeezy will cost you 220€. With a simple click on the button you can already register directly with adidas and you will see if there are more retailers to come until the release: