The terms 'slow' and 'fast' fashion have become well-known concepts in recent years. More and more brands, big and small, are concerned with sustainability and try in their own way to contribute to reducing waste. The battle between fast and slow fashion is more relevant in 2023 than ever before.
What is fast fashion?
Fast fashion is perhaps one of the biggest culprits in waste within the fashion industry. The term fast fashion embraces all brands and companies that manufacture clothes at high speed. Here, it is about fast trends and making clothes with (often) poor quality. Brands like Zara, Shein, Boohoo and H&M capitalise on trends that are relevant at the time and release complete collections in no time.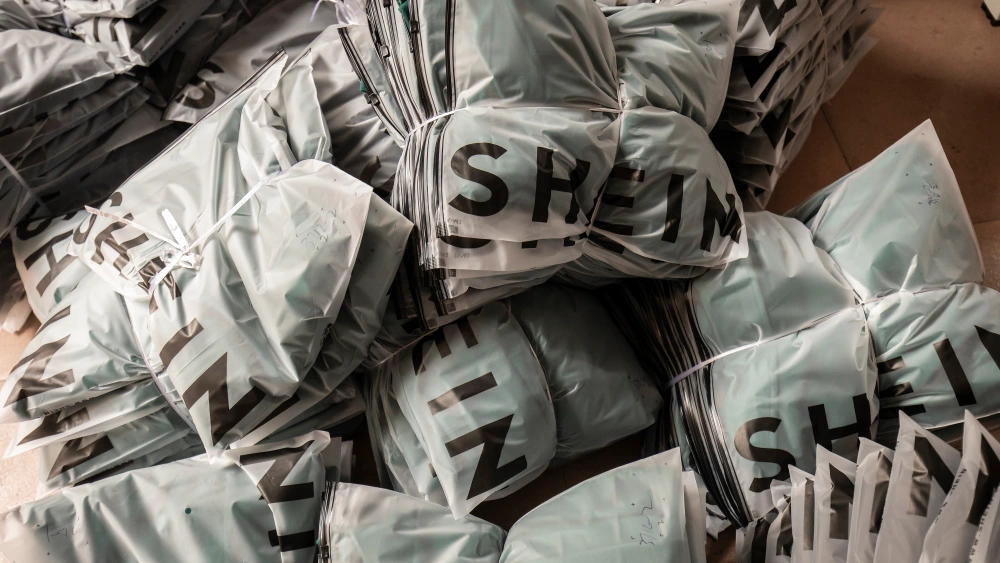 The problem here lies in the fast pace at which clothes are manufactured, hence the term 'fast fashion'. This is often accompanied by poor working conditions for the workers, who have to put together a new collection as quickly and cheaply as possible. These sweatshops, or workshops in cheap labour countries, employ people, and sometimes even children, in poor conditions for little pay.
Besides paying workers next to nothing, fast fashion brands also use cheap materials. The items are of poor quality and are often only good for the bin after a few wearings. In this, fast trends also play a big role and people quickly get bored of a clothing item, which was in fashion for only a short period of time. The result: a huge waste of clothing items.
Fast Fashion Chain Shein
One of the largest and best-known fast fashion chain is Shein. This online chain was founded in 2008 in Nanjing, China by Chris Xu. Known for its cheap clothing items, the webshop is a hit with young people with low budgets. With jumpers from €8 and shirts from less than €3, people who have little to spend love coming to this site.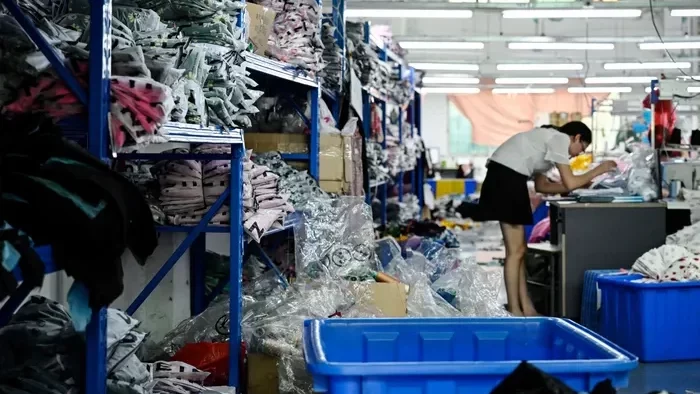 In recent years, the brand has been in the news negatively on several occasions. For instance, it has been sued several times for stealing designs from small brands. Recently, it was revealed that working conditions within the chain are worse than people thought. Investigative journalists from Britain's Channel 4 went undercover at the Chinese company and revealed shocking information.
For instance, workers in the factories would work 18-hour days, get no weekends and are paid only a third of their salary if they make a mistake (NOS, 2022). For a monthly salary of converted €572 per month, workers have to assemble a minimum of 500 garment items per day. In other branches, employees are paid 4 cents per garment.
Controversy fast fashion
Despite these reports roaming the internet, there seems to be no change for the time being. The troublesome and frustrating thing about fast fashion chains, is that the webshops themselves often do not acknowledge their mistakes and seem to be constantly making the same errors. Sustainability in the fashion industry has become a hugely sensitive issue in recent years and it seems that brands like Shein and Boohoo are turning their backs on this.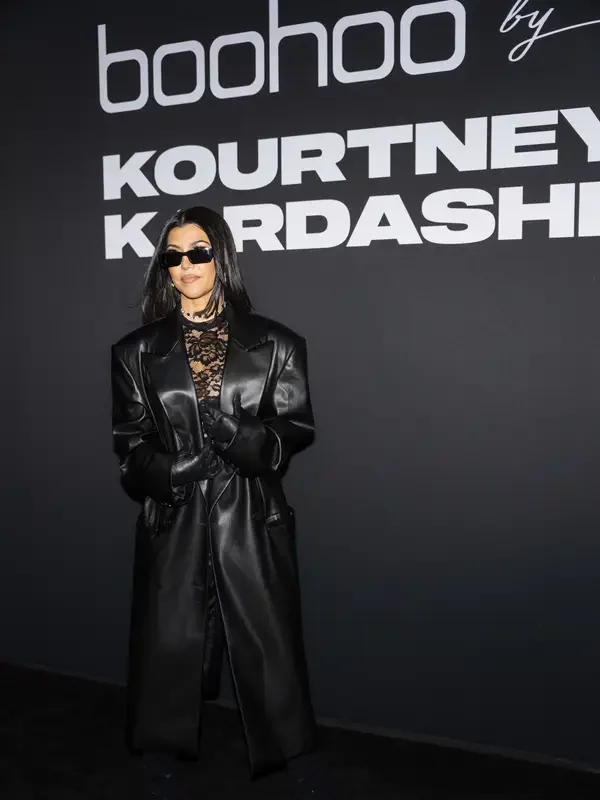 Recently, for instance, superstar Kourtney Kardashian was appointed Sustainability Ambassador at Boohoo. This caught many off guard and people wondered how someone, who grabs a private jet every month, could tackle sustainability within a company. Besides, Boohoo is one of the last fashion chains to deal with sustainability, so this collaboration felt very strange.
The controversy surrounding fast fashion has been going on for several years. Yet so far, not much seems to be done about it and companies like Shein are growing by the day. For instance, US business newspaper The Wall Street Journal recently announced that Shein would book sales of a whopping 24.1 billion euros by 2022.
Slow fashion
On the other side of the coin to fast fashion is slow fashion. Slow fashion is characterised by manufacturing clothes in a sustainable way. Items are made with recycled materials and the collections have timeless designs and are of high quality. The term slow fashion hints at the quality of the items that means they take longer to make, last longer, and are less likely to end up in landfills.
A company can engage in slow fashion in several ways. One obvious way of slow fashion, is to use recycled materials in producing clothing items. Today, there are several brands and initiatives in which sustainability is a high priority.
Sustainable brands in the fashion industry
A good example of a slow fashion brand is Patagonia. Patagonia is an outdoor brand founded in 1973. Since day one, the brand has had sustainability as their priority and makes clothes in a way that they do the least damage to the environment. For example, Patagonia was the first brand to switch completely to organic cotton in 1994, something that was very new at the time.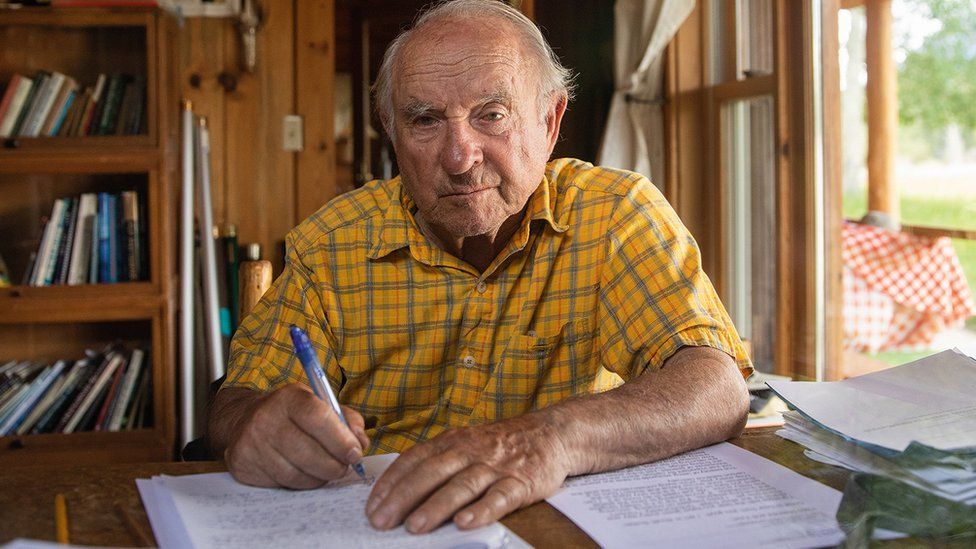 Besides working with organic cotton, Patagonia also uses recycled materials in their clothing items. In 2022, founder Yvon Chouinard announced that he had donated the entirety of the company to charity. Patagonia, which was worth over $3 billion at the time, was donated to non-profit organisation Holdfast Collective and to Patagonia Purpose Trust, an initiative of Yvon's that focuses on sustainability.
In Patagonia's statement, Yvon says this was the only responsible decision as a company that puts sustainability first. "While we're doing our best to address the environmental crisis, it's not enough. We needed to find a way to put more money into fighting the crisis while keeping the company's values intact", says Yvon. "Earth is now our only shareholder."
Circular brands in the fashion industry
Besides Patagonia, there are other brands working on sustainability. These include The North Face, which, in addition to using sustainable materials, are now pushing hard to make circular fashion. This means that items can also be easily recycled after their lifespan and used as the basis for new clothing items.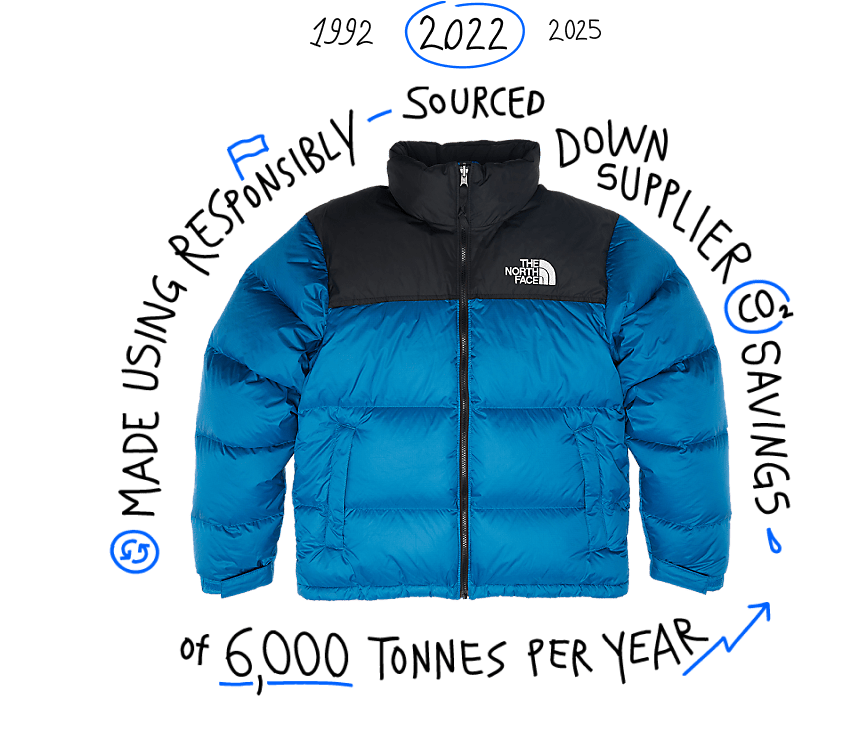 Designer Stella McCartney, who has her own line at adidas, also believes that circular fashion is one of the solutions to reducing waste. Thus, her items at adidas are also made with PRIMEBLUE and PRIMEGREEN materials, both of which use recycled elements.
Despite circular fashion can be a big step in the right direction, it is very complicated to implement this way of reusing clothes among major brands. For instance, it is very expensive for a company to set up a separate segment in which they take in clothes and incorporate them into new items. Circular fashion is thus certainly a plausible solution, but will not be able to be implemented everywhere in a short time.
Sustainable initiatives
Fortunately, more and more brands are also coming up with their own initiatives. These may be big or small, but each of them is doing its own bit. Nike, adidas and H&M are some examples of brands that are increasingly concerned with sustainability. Think of adidas' Parley collection and Nike's Move To Zero campaign.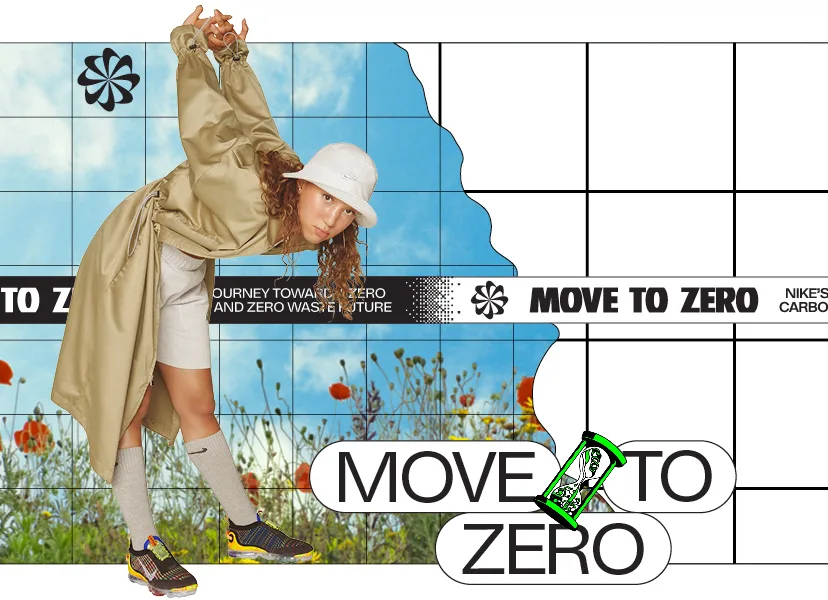 The Parley x adidas collection uses discarded plastic from the sea. From this waste, organisation Parley makes yarn, which they then incorporate into the manufacturing of sneakers. The collaboration was announced in 2015 and since then, adidas has already teamed up several collections with the US environmental organisation.
Nike is also hopping into slow fashion and came out with the Move To Zero campaign in 2020. In this line, Nike manufactures sneakers and apparel in a sustainable way and uses recycled materials. For example, the soles of the sneakers in this line consist of Nike Grind, a material made of leftover scraps from workplaces.
Next step in fashion
So a lot of steps have already been taken in the right direction. From small initiatives to full sustainable brands, every little bit contributes to solving the environmental problem. With an increasingly wide range of sustainable sneakers and clothing on offer, the next step lies with consumers. Do your research before buying an item online from chains like SHEIN or Boohoo and ask yourself whether you stand behind the practices of these shops.
Take a look at vintage clothing stores or invest in sustainable clothes that last longer. And should you need new sneakers, check out collections like New Balance's Green Leaf models, Nike's Move To Zero collection, or the adidas Parley line and delve into the endless possibilities of sustainable sneakers and clothing.