[Update August 20, 2020] Tomorrow the Air Jordan 3 WMNS 'Laser Orange' will be released! There are already raffles open and the Kickz will also drop at selected retailers. You can find more information by clicking on the button below!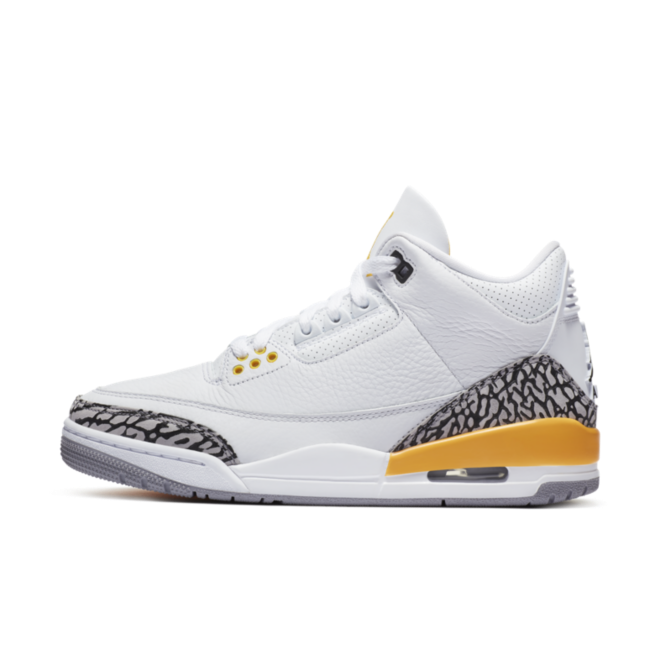 The Air Jordan 3 WMNS 'Laser Orange' is a must-have for the girls among you! Oh hi the Jordan Brand is releasing another WMNS Air Jordan. This time a really beautiful Air Jordan 3!
By the way the release date: The Kickz will be released on Friday the 21st August 2020 and for 200€ (retail price!) you can call this pair your own!
If you are already convince to buy these kickz then click on the button below! It will take you to the Retailer List and there you can buy the pair at select retailers! Good luck, because the pair will surely be sold out quickly.
Orange is the new black!
The white laser orange cement Air Jordan 3… wait what? Okey that was a lot of information at once. So yes, this Air Jordan 3 consists of a white leather upper. This white Colorway covers besides the upper also the midsole, tongue, heel collar and heel. The Outsole is cement grey and the elephant print is also grey.
These pairs are part of the Jordan Fall 2020 Collection. It is still unkown which Air Jordan Kickz will be added. But back to the kickz - the orange color are on the Jumpman logo on the tongue, behind the tongue in the lining and on the heel. The 'Jumpman Air' logo in the back on the heel is coloured black.
The Air Jordan 3 WMNS 'Laser Orange' also includes the 'Jumpman Air' hang tag. Whether you let it on is up to you girls. But yes, this drop will be for sure a hype drop and these kickz will be sold out instantly? How do I know that? I read it in my horoscope today! Until then ciao! By the way, we have a WMNS club, I just want to promote it, but now really ciao!