Looking for a new adidas NMD model, dear community? The silhouette is currently all the rage again and we regularly see different colorways of the adidas classic in our sneaker bestseller selection.
Today we want to show you some NMD_R1 models from adidas in the sale at Footshop because you can currently save up to 30%. Let's go!
ADIDAS NMD_R1 PRIMEKNIT OG
We start directly with a NMD highlight in the sale, because this colorway comes in the OG colours. The first NMD by adidas was released in 2015 and for the 5th anniversary of the silhouette, the look has been relaunched.
At Footshop you can now save 10%, which means you pay only €162 instead of €180. Click on the image to go directly to the product page at Footshop.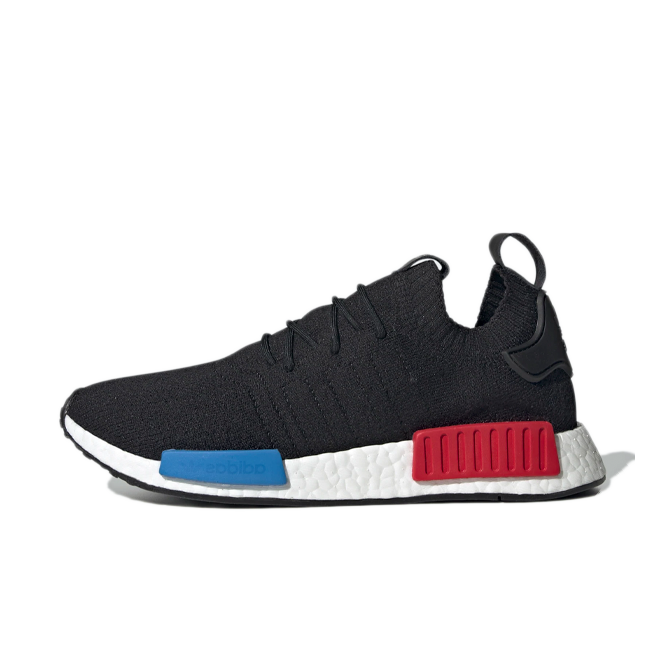 adidas NMD White
The white sneaker trend is here to stay, dear community. At Footshop in the Sale you can currently get some NMD models in white at a great price. The comfortable textile upper and the BOOST sole for extra comfort make the NMD a popular sneaker for many occasions.
You can shop the white colorways clean or with some colourful highlights. The Primeknit version offers you even more flexibility on the upper.
Cheap NMD_R1 in Black
Based on the OG and with a classic look, there are also many black colorways on the adidas NMD silhouette. Again, you can choose between different coloured highlights on a black base.
Once again, you can take a closer look at what Footshop has to offer by clicking on the buttons or on the pictures of your favourites.
The sporty look of the adidas NMD is still super hip after the hype as a daily sneaker and in our sneaker news you can find many posts about the NMD silhouette.
Colourful NMD colorways for Summer in the Footshop Sale
Finally, we want to bring a little colour into the game and introduce you to some NMD's that also look great in summer. The NMD_R1 is also known for its lightness and the textile upper lets your feet breathe.
Still haven't found the right colorway for you? No problem! At Footshop you'll find many more NMD models at great prices in the sale. Browse the offer yourself by clicking on the button.
---
The adidas NMD_R1 made from sustainable materials
The two NMD classics in black and white that we are presenting to you now are not on sale, dear community. But they are made from sustainable materials and are part of adidas' campaign towards more sustainability.
Read more about adidas' Primeblue and Primegreen materials, which recycle plastic and other materials, in our sneaker news.
Find more NMD models in our sneaker collection. We will also keep you up to date on all new sneaker releases in our release calendar. See you there!