In 2021, Teddy Santis was named Creative Director of the New Balance Made in the USA line. These garments are produced in the United States, providing more job opportunities for local people. By working with local manufacturing companies, an additional 7,000 Americans are provided with jobs.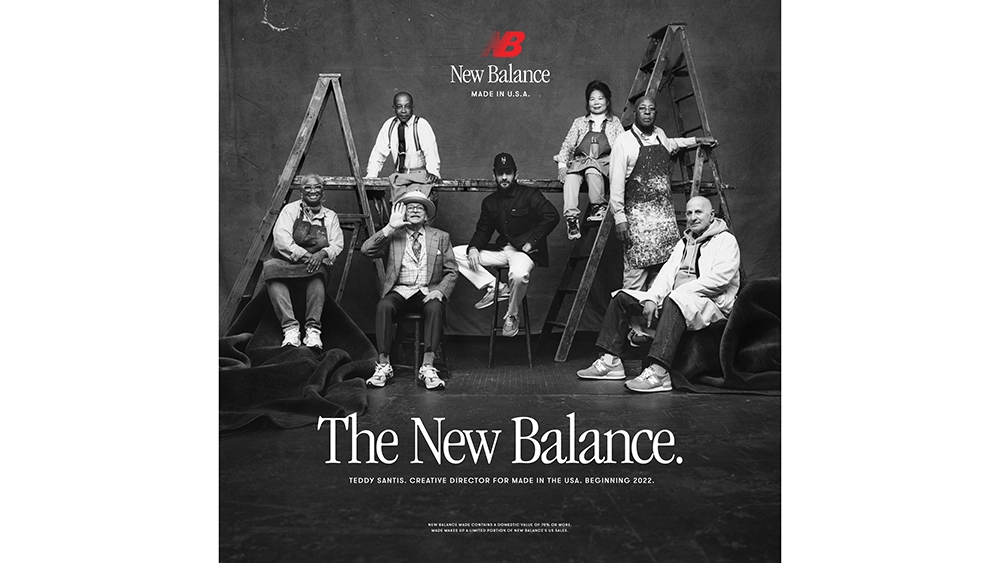 Before Santis was appointed creative director, the man had already made quite a name for himself in the industry. He had done this as the founder and head of fashion and lifestyle brand Aimé Leon Dore.
Aimé Leon Dore
In 2014, Teddy Santis founded Aimé Leon Dore with Queens, New York as his home base. The brand's designs have influences from hip hop, basketball, and Santis' Greek and New York roots. Over the years, ALD has had the opportunity to collaborate with several brands. One of these is with sports brand New Balance.
In recent years, New Balance has managed to fight its way back into the sneaker szene. Through multiple successful collaborations, classic models such as the 990, 993, and the 2002R have become wildly popular again. But one model has not caught up at first, the New Balance 550.
The New Balance 550 originally came out in 1989 as a low-top basketball shoe. The model was briefly sold in the international market, but never really caught on. After some time, New Balance stopped producing the 550 and the silhouette fell into oblivion.
The revival of the New Balance 550
Until the day Teddy Santis came across a picture of a model, unknown to him. He brought this picture to New Balance and asked "What is this?" Upon investigation, it came out that it was an image from an old Japanese New Balance catalog. The model was the New Balance 550.
The only problem was that patterns were lost. Through hashtags on Instagram, they were able to track down a collector who still had an original pair lying around.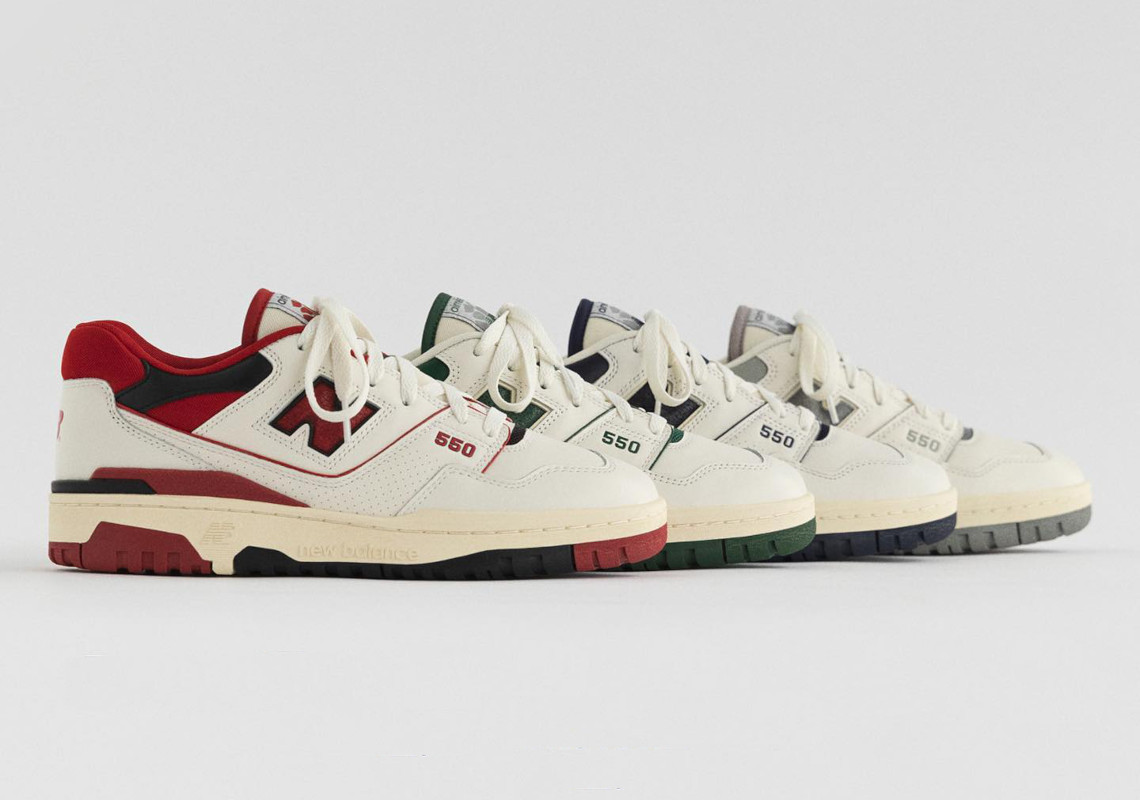 With the OG 550 in hand, New Balance and Aimé Leon Dore began designing 550 again. After more than eight samples, the shape was finally right. In September 2020, the first Aimé Leon Dore x New Balance 550 four-pack was released.
The retro basketball shoe was an instant hit. Until December 2020, the 550 was used exclusively in collaboration with ALD, then the shoe was also included in New Balance normal collection. Meanwhile, it has become one of New Balance's most popular models and is certainly on par with the iconic 990 and 993 in terms of sales. After the original collaboration, Teddy Santis' Aimé Leon Dore and New Balance entered into several more popular collaborations. All of this laid the groundwork for what was to come.
Made in the USA collectie onder Teddy Santis
After Santis was appointed Creative Director of the New Balance Made in the USA line in 2020, the first collection under his administration was finally released in June 2022. This collection consists of three different sneakers and a clothing line. The three sneakers are the New Balance Made in the USA 990v1, 990v2, and a 990v3. All are lined in gray suede overlays over a sail-colored mesh.
Furthermore, the Teddy Santis Made in the USA collection includes another 'Core' clothing line. This 'Core' line contains essentials such as t-shirts, crewnecks, hoodies, and sweatpants. These are not only comfortable but also of high quality. All these items are available in four colours light gray, gray, navy, and black. Below you will find images of all items.
Teddy Santis' New Balance Made in the USA collection is now available. Use the button below to shop the new collection directly
If you really want a pair from the collection, but it is sold out everywhere, don't worry! Via the Sneakerjagers resell page you can see on which sneaker marketplace you can get the pair at the best price. Our release calendar tells you furthermore if new styles are coming up.