The Nike X Sacai collaboration goes into the next round. The hyped Sacai x Nike VaporWaffle will hit shops on 17 December 2020 at 9:00 am in two different colorways! Chitose Abe has collaborated with Nike in the past with her label Sacai and has wowed quite a few sneakerheads with her shoes. When you get the shoes, they will cost 180€. Today we take a closer look at the two new colorways!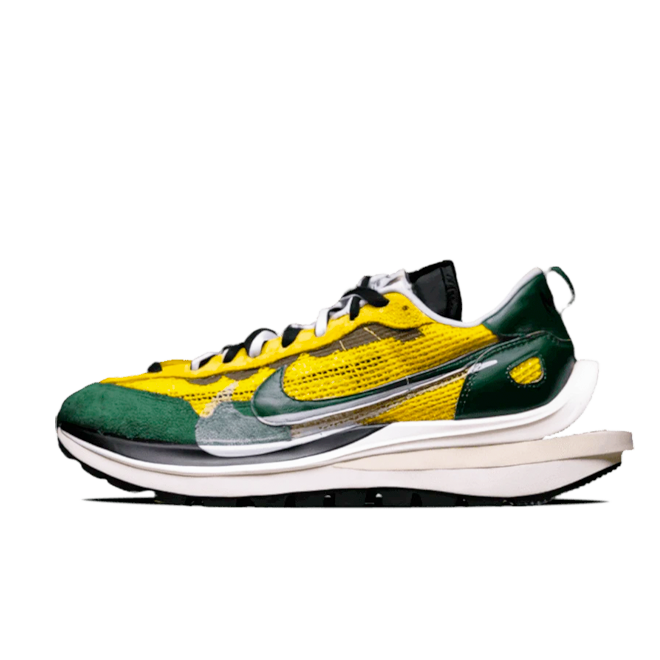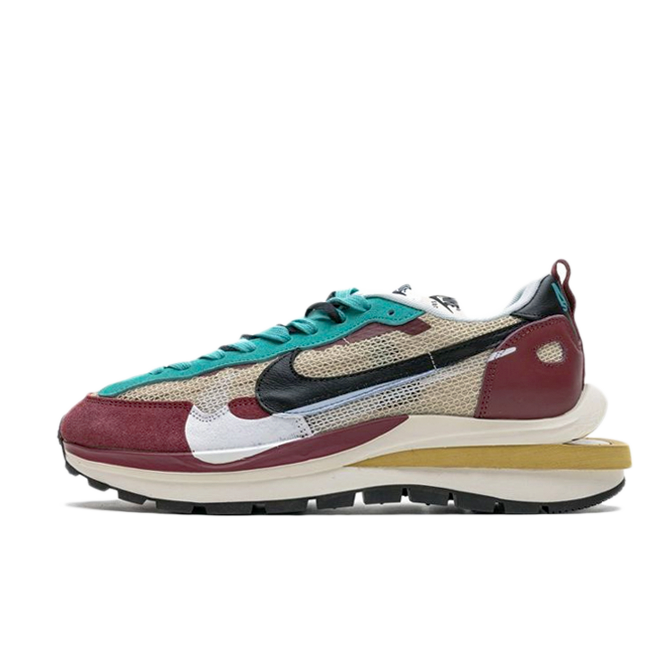 Details on the new Nike x Sacai VaporWaffl
The Sacai x Nike VaporWaffle will release in two different versions. Once the VaporWaffle is released there will be the colorways String & Black-Villain Red and once in the Tour Yellow & Gorge Green-Sail. Both will be released simultaneously on 17 December. I
f you want to know where you can buy the shoes, just click on the respective shoe below and you will get an overview with all retailers.
The entire upper is made of a mix of suede, leather and synthetic. The shoe is breathable and the typical Sacai features are also present. The double Swoosh and double label make the shoe pretty special. The VaporWaffle laces are similar to some other details also double and even in two different colours. You probably first noticed the sole. The external-looking midsole makes it look like it's made of three parts.
By the way, the shoe was inspired by the classic 1983 Pegasus. Both sneakers were designed with attention to detail and that's what makes them so beautiful! Have a look at the pictures and get an overview yourself. Click on one of the pictures to get a list of retailers where you can buy the shoe.
Background Story to the Sacai Label
Let's return briefly to Chitose Abe, the woman behind the Sacai label. She has managed to break out of the classic image of women in Japan and created one of the most influential fashion labels in the country. Since the first fashion show in Paris in 2011, she and the brand have gone from strength to strength. The hype around the shoes in the collaboration with Nike is the highlight so far. All models of the collaboration are sold out, of course, and almost all Nike x Sacai are priced at 400€ or more on the secondary market, depending on the size. We're excited to see what cool things are in store for us next year from this collab.
If you don't want to miss any leaks and news from the sneaker scene, then take a look at our sneaker news.