Six years after their first collaboration, Bandulu x Converse is now back with 2 sneakers and a clothing line. Bandulu is known for their paint splatter designs, which they manually add to vintage clothing. This time, the paint splatters have been replaced by embroidery, in the form of the spatters. Bandulu did this on the Converse Pro Leather and the Chuck 70.
Bandulu breathes new life into vintage clothing. The clothing that the Boston-based company buys is completely handmade. From new painted details, to cutouts and embroidery. Bandulu stands for fake and bootleg. The manual embellishments make a real Bandulu clothing piece. In 2015, the two brands collaborated, but we only saw minor tweaks on the sneakers. This time around, we really see the Bandulu feature.
Bandulu x Converse Chuck 70 | 169909C
The canvas upper of the Chuck 70 has been given a dark brown colour this time. The sole and nose have a white/cream colour, a familiar look. Across the upper we see the embroidered 'paint splatters' in different colours. This runs over to the sole, where it is done with paint. On the tongue, which is the same colour as the upper, 'Bandulu' is embroidered. A nice detail is the Converse All Star logo on the inside of the sneaker is also embroidered this time. Bandulu really took care of the sneaker right down to the details!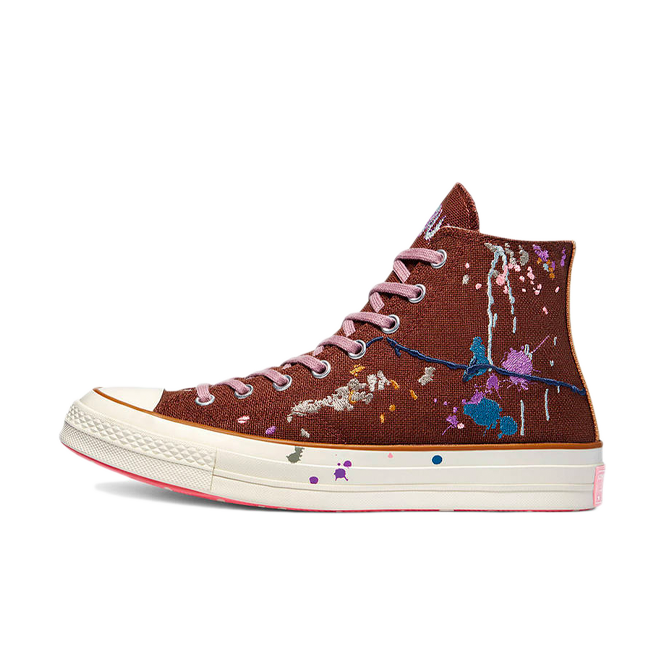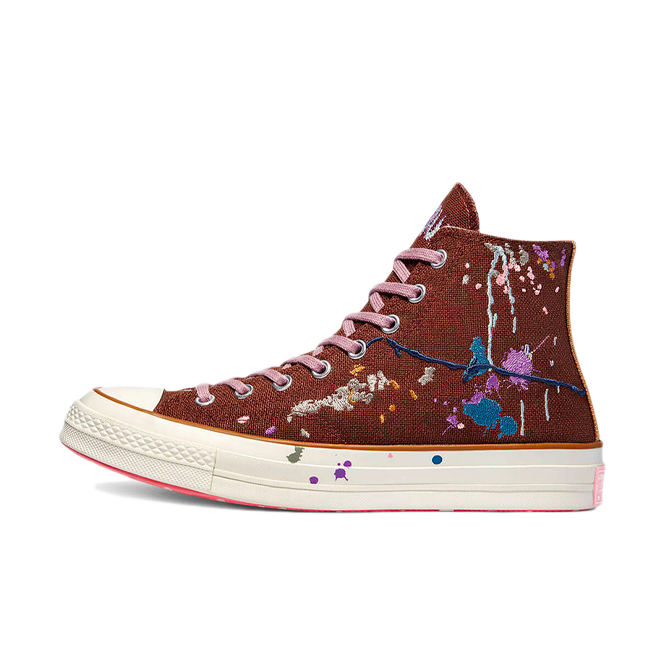 Bandulu x Converse Pro Leather | 169908C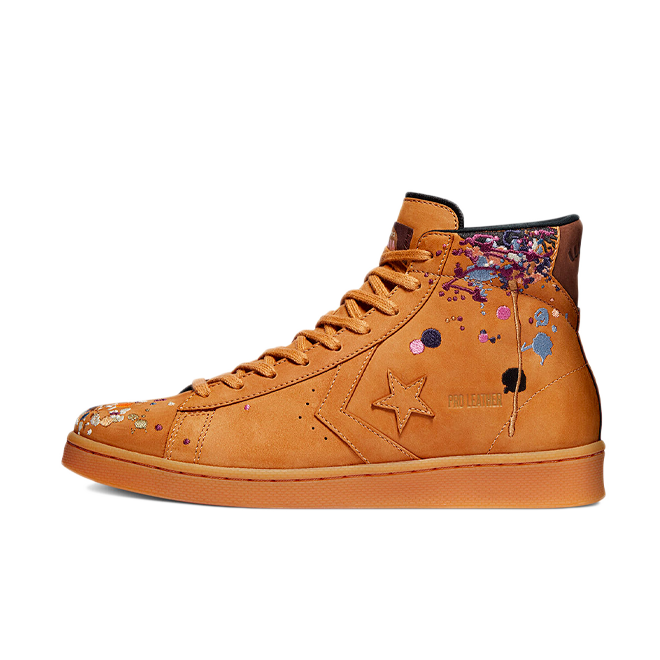 A sneaker that we don't often see in collaborations! The embroidered splatters might seem random, but the placement and colours are carefully placed and hand-placed. The brown leather of the sneaker gives it a tough look. The sole and laces also participate in the same brown colour. On the nose, the paint splatters continue. On the side, 'Pro Leather', the name of the sneaker, is printed in golden letters in the leather. Bandulu is printed in the dark brown backtab.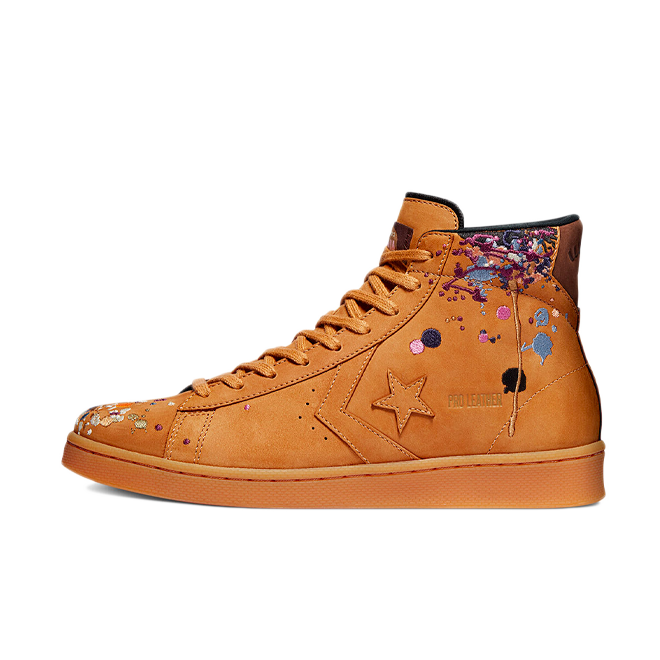 Besides the sneakers, clothing items from the two brands are also dropping together. A hoodie, T-shirt and shorts have been given the manual embellishments of Bandulu. The entire collection combines luxury street style, with Converse's basketball history. Embroidery in the form of paint splatters has also been used on the clothing pieces, instead of using real paint.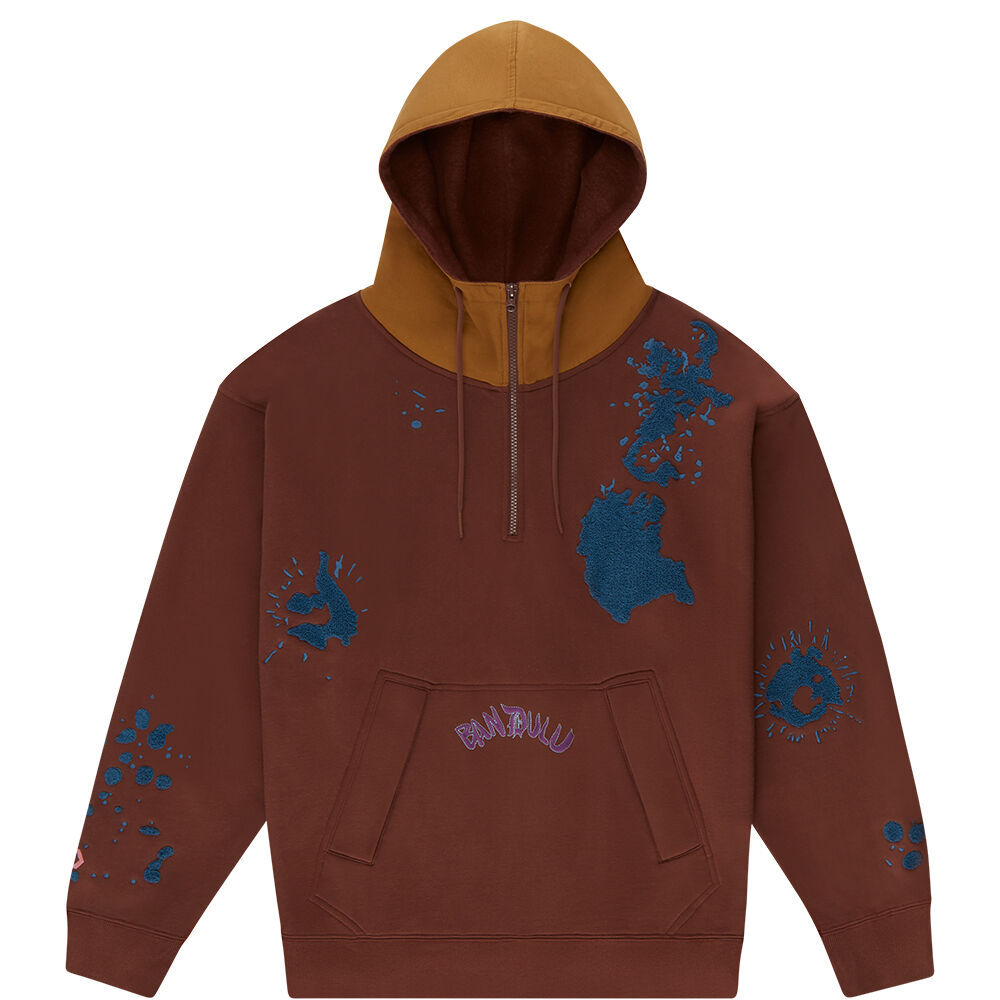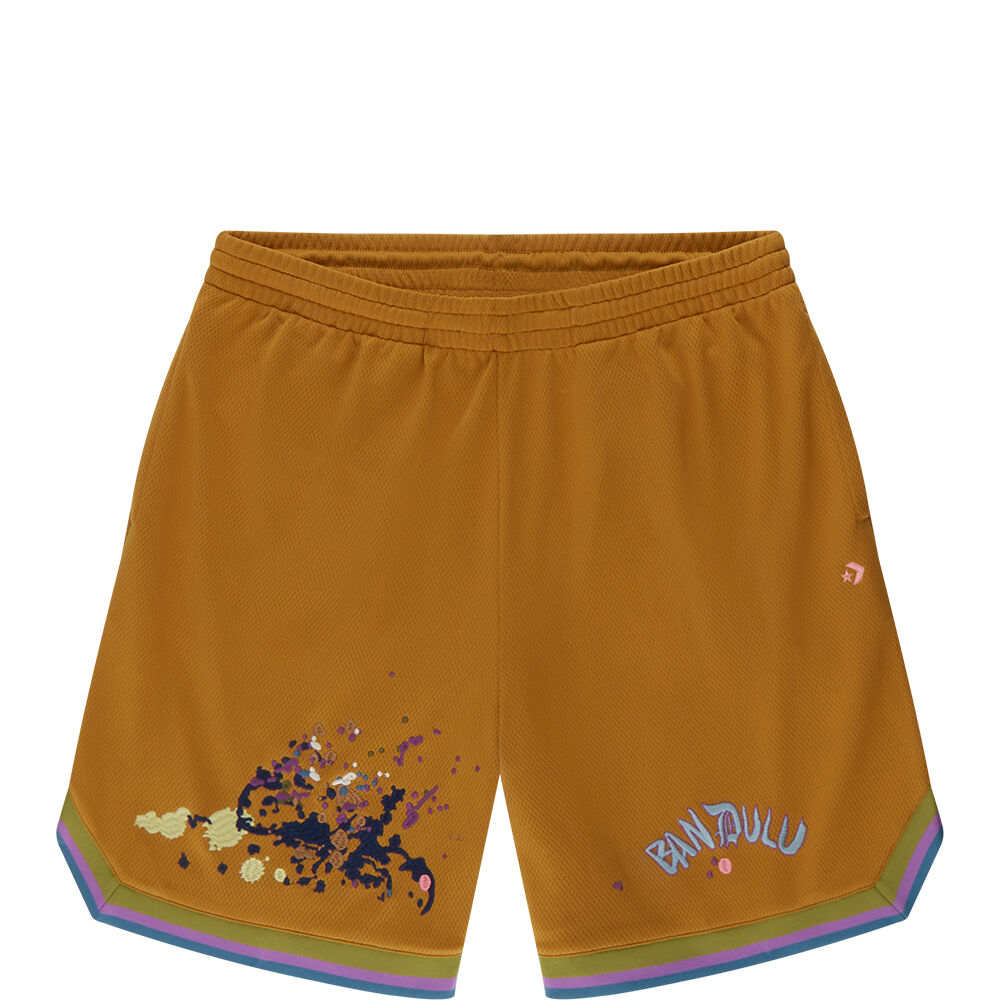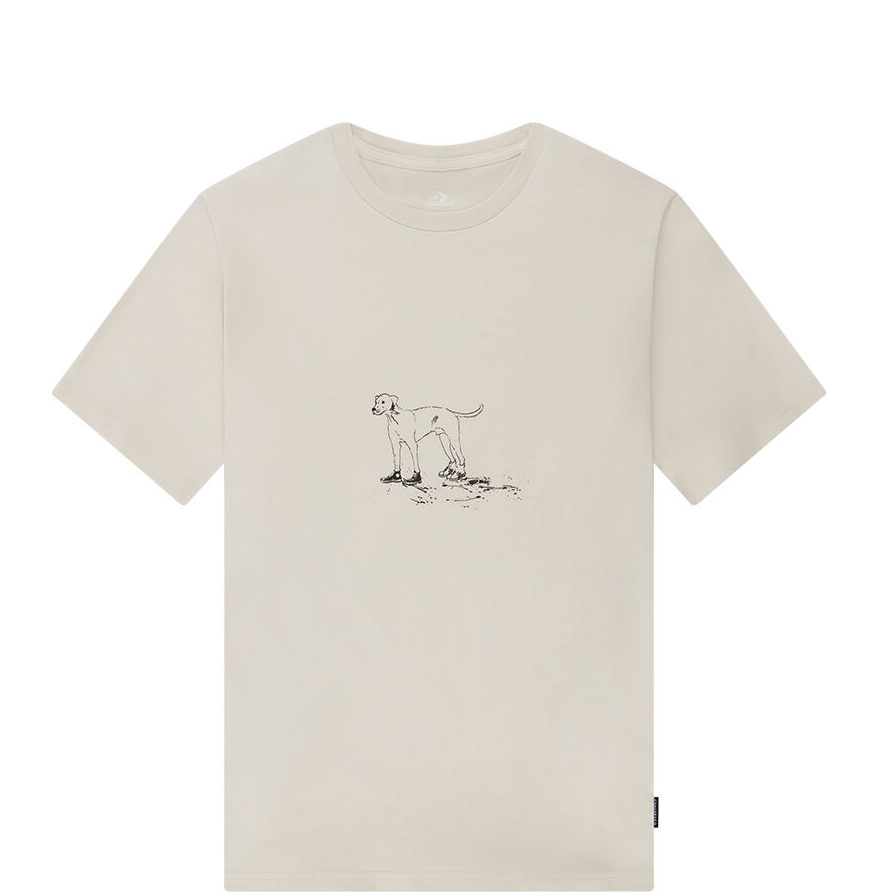 Release info
The Bandulu x Converse collection will be available from 11 February 2021, at 10:00 AM via Converse. Pictures of the pairs can be seen below. Keep an eye on the Sneakerjagers release calendar, that way you never miss a release!