Friends, on 22 December 2020 at 10:00 am, the new adidas Forum 84 High 'Off White' hit the stores. The shoe is available at various retailers, including the adidas online shop, and cost 130€. The 'Off White' colorway goes great with the two shades of blue. We take a closer look at the legendary sneaker here. Let's go!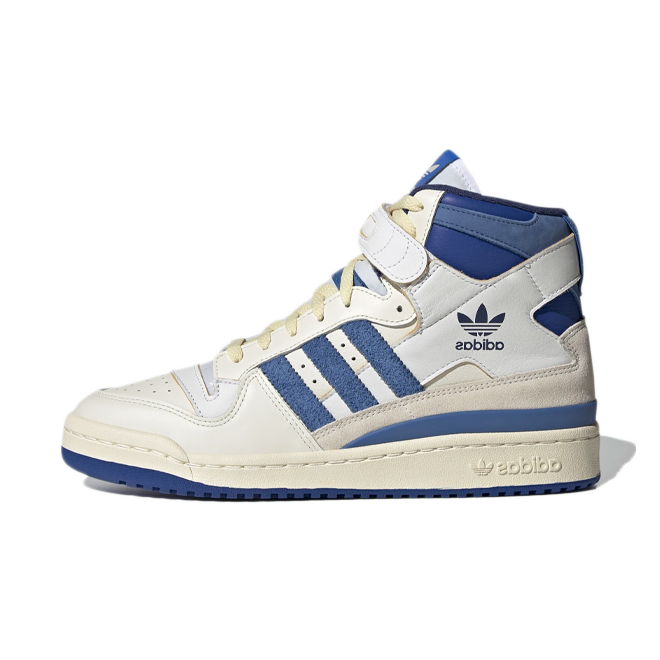 Sneaker and Basketball legend
As its name suggests, the shoe was first launched on the market in 1984. Back then, it saw the light of day as a basketball shoe and became a real icon in the sneaker and basketball scene in its time!
The look of this high-top shoe is reminiscent of the 80s. The slightly yellowed sole and the cream laces make the shoe look really vintage. In addition, two different shades of blue are used. The upper is made of leather and textile. Therefore just click on one of the pictures to get the legendary 80s look with the three stripes.
adidas Forum 84 High
At the time, the sneaker was particularly popular on the basketball court for its innovation, but later its luxurious design meant it was increasingly worn on the street as well. To revive the adidas Forum 84 High, adidas collaborated with some visionaries from around the world. Tyrell Hampton from NYC and Shiori Ikeno from Tokyo, among others, showed what makes the Forum 84 an icon.
Secondly there is also an adidas Forum 84 High 'BLUE THREAD' colorway. The shoe also was released on 22 December 2020 at 10:00 and costs 130€. Especially the light blue laces make for a real eye-catcher with the dark blue leather.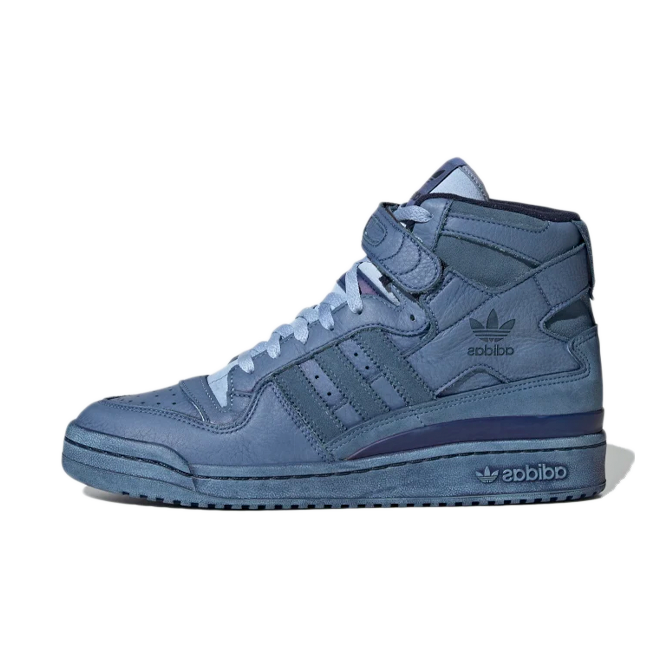 In 2021, a low variant of the Forum 84 High is planned. Below you can find a picture of the variant. To make sure you don't miss this and other releases, I recommend you check out our Sneaker News. There you will find all hyped releases as well as current sale offers.